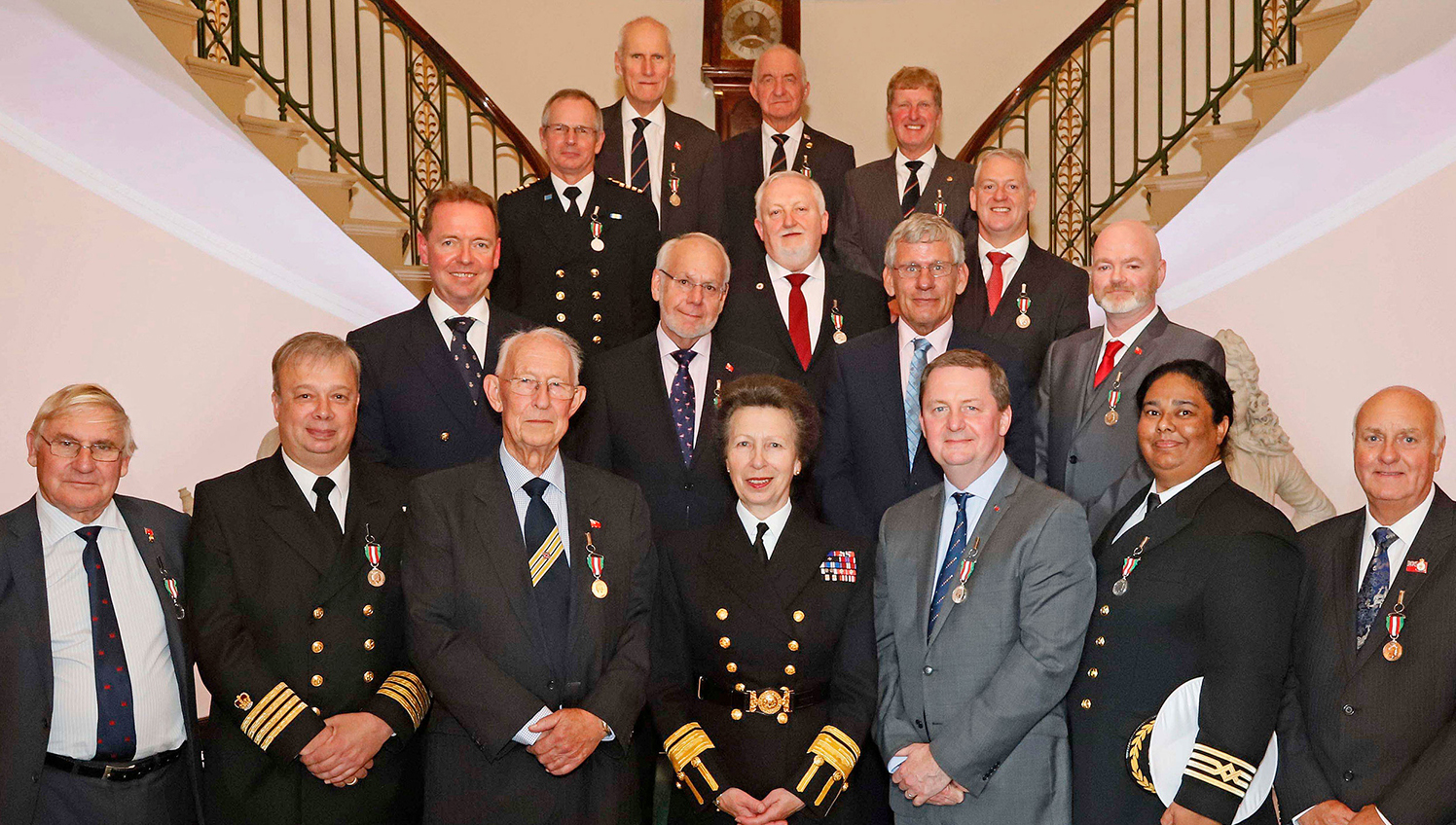 Nautilus members are urged to send in nominations for the prestigious Merchant Navy Medal for Meritorious Service.
The Department for Transport (DfT), supported by the Merchant Navy Honours Consultative Committee, is seeking nominations for the 2019 Medal.
'Nominees should have achieved something that makes him or her stand out against others, either in an ongoing capacity, or as the result of some recent specific initiative or event,' said Captain Matthew Easton, chairman of the Merchant Navy Medal (MNM) Consultative Committee.
2019 will mark the fourth year of this award, which succeeded the former Merchant Navy Medal presented by the industry between 2005 and 2015. Over the last two years the medals have been presented by The Princess Royal to men and women who have contributed to maritime safety, improved efficiency, training, welfare and the saving of life at sea.
In certain cases, names may be put forward by the DfT for higher state awards - including those for acts of courage.
Award winners are announced on Merchant Navy Day, 3 September, and presentations are made shortly thereafter in the prestigious surroundings of Trinity House, whose Brethren have given huge support.
All nominations should be accompanied by at least two letters of support and need to be submitted before 31 May in order to be considered for 2019 awards. Up to 20 awards can be made in any one year.
The DfT guidelines and nomination forms can be downloaded from the Gov.UK website Merchant Navy Medal page which also lists all recipients of both medals.
---
Tags