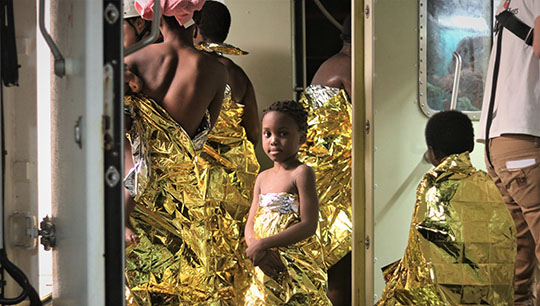 SOS Méditerranée's Norway flagged Ocean Viking rescued 407 migrants off Libya and Malta in five nighttime missions over four days in January.
The migrants comprised 216 men, 39 women of whom 12 were pregnant and 152 minors, 132 of them unaccompanied.
One woman suffering from serous burns and her three children were urgently transported by helicopter to hospital in Malta.
Ocean Viking with EU agreement landed the remaining 403 migrants in Taranto, southern Italy.
More than 4,100 rescued migrants have arrived in seven European countries since January 2020.
In 2019 the European Union rolled back its sea rescue operation in the Mediterranean. It currently only has aerial surveillance with no government patrol boats whose main mission is to rescue or apprehend migrants. This leaves mostly private NGO rescue vessels and the Libyan coast guard in charge of migrant rescues.
---
Tags