Health and safety
One dead, five hospitalised after drinking cleaning fluid on Boskalis FPSO
16 January 2020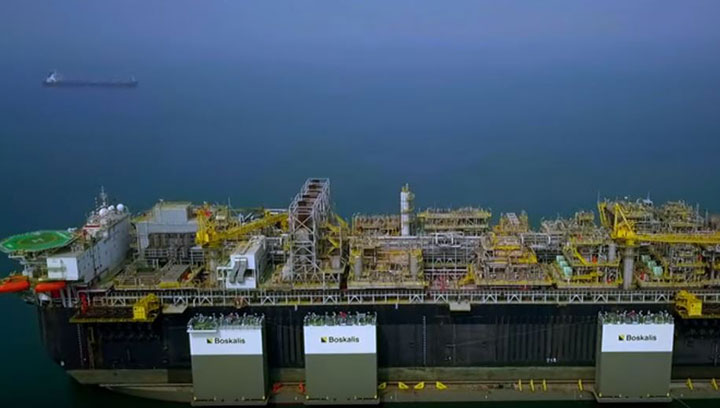 A Brazilian shipyard contractor died, and five others were evacuated by helicopter and hospitalised, after illegally consuming a cleaning solution while onboard a Boskalis floating production, storage and offloading (FPSO) vessel bound for Brazil.
The incident happened on Tuesday 7 January 2020, while the FPSO was in transit from China to Brazil, towed by the Boskalis semi-submersible heavy lift transport vessel Boka Vanguard.
The six individuals were conducting preservation work on the 90,000T FPSO during the 2013-built Vanguard's voyage from Quingdao to Rio di Janeiro.
According to Dutch company Boskalis, the workers had 'illegally consumed a cleaning solution found on the FPSO that was thought to contain a mixture of ethanol and severely toxic methanol'.
Boskalis has a strict zero tolerance policy on consuming alcohol while onboard.
The contractors reported drinking the substance about 36 hours after consuming it, at which point they were already severely ill. The Vanguard changed course towards South Africa during which five individuals were evacuated by helicopter and hospitalised in Durban, where they are recovering, the company said.
The sixth person died before the medical evacuation and his body was kept onboard the FPSO at the Captain's request. The FPSO and Vanguard have resumed their journey to Brazil.
---
Tags