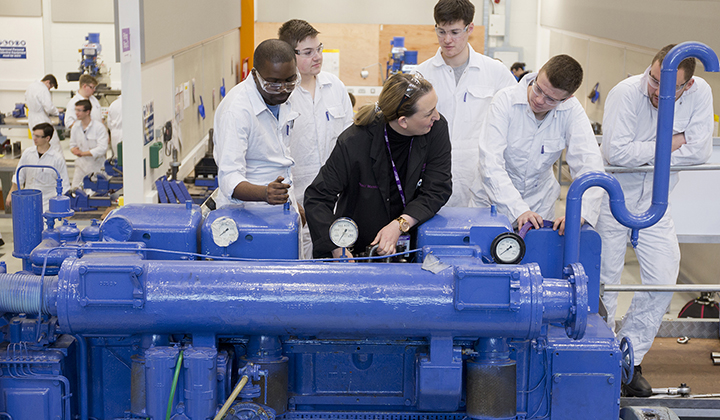 The City of Glasgow College is set to stage one of the UK's largest events for aspiring seafarers when it holds its annual Merchant Navy Open Day on Saturday 21 April 2018.
Companies including Anglo Eastern, Carnival, Chiltern Maritime, Clyde Marine Training, Princess Cruises, the Royal Fleet Auxiliary, SSTG, and V-Ships will be attending the event, along with Shell and AW Crewing, and will be recruiting cadets for the upcoming academic year.
College support staff and lecturers will also be on hand to talk to prospective students about the academic side of training. They will be joined by current officer cadets who will share first-hand their experience of both training and life as a cadet, at college and at sea.
Dr Nicola Crawford, faculty director for nautical studies, said: 'For aspiring seafarers, our annual Merchant Navy Open Day provides a crucial opportunity to meet face-to-face with the people who will help shape their future careers. Over the past few years, we've seen many people who have attended go on to secure the sponsorship they need and enrol here at the college.'
The event will be held at the college's Riverside campus from 0930hrs to 1530hrs on Saturday 21 April.
---
Tags