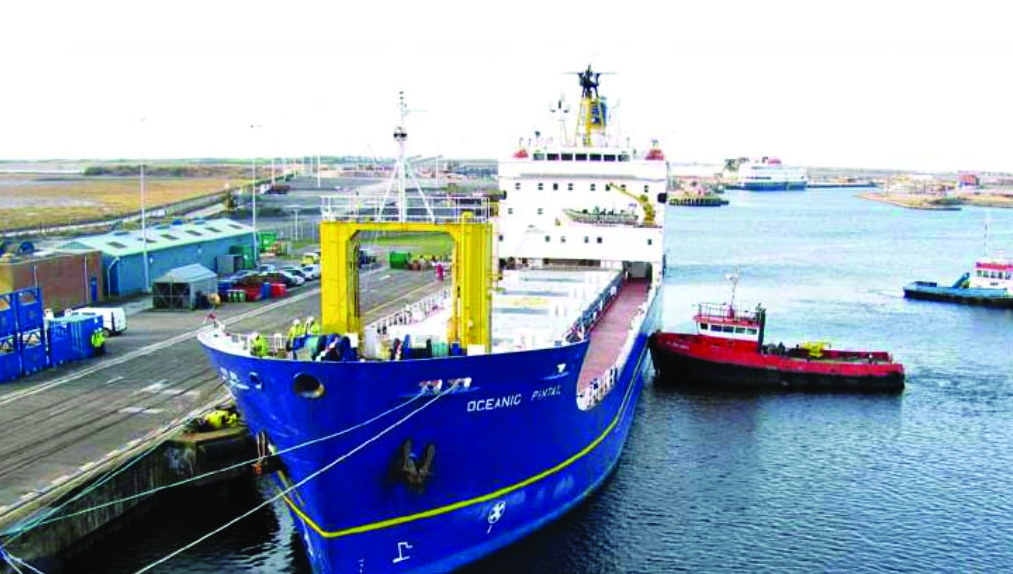 With the latest stage in the Oceanic Pintail redundancy negotiations now complete, Pacific Nuclear Transport Limited (PNTL) has confirmed that no crew members will face compulsory redundancy when the nuclear fuel carrier is decommissioned.
Staff who had registered an interest in voluntary redundancy were given until 31 March to accept a package agreed with Nautilus and the RMT union. Enough employees did this to ensure the process could conclude without compulsory redundancies.
Seafarers remaining with the company have been asked by PNTL to act flexibly while the company rebalances crewing numbers at the appropriate ranks. They have also been told that there will be some promotion opportunities available.
For most staff leaving on voluntary redundancy, their last date of employment will be 30 June 2020. The aim is for most of the Pintail decommissioning to be completed by that date, although there is now some uncertainty related to the Covid-19 coronavirus pandemic.
Pete Buchan, director of operations at PNTL's parent company International Nuclear Services, commented: 'I'd like to thank the PNTL crew and their representatives at Nautilus (and RMT) who have worked with us in a constructive manner throughout the last few months in order to find a workable solution to the proposals.
'Their flexibility and professionalism has meant we have been able to release all those that wanted to leave on voluntary terms whilst avoiding the need to make any compulsory redundancies.
'We are also grateful for the positive feedback we have received from a number of them on the way this process has been managed.'
Follow this story
Industrial

Industrial

Industrial
---
Tags