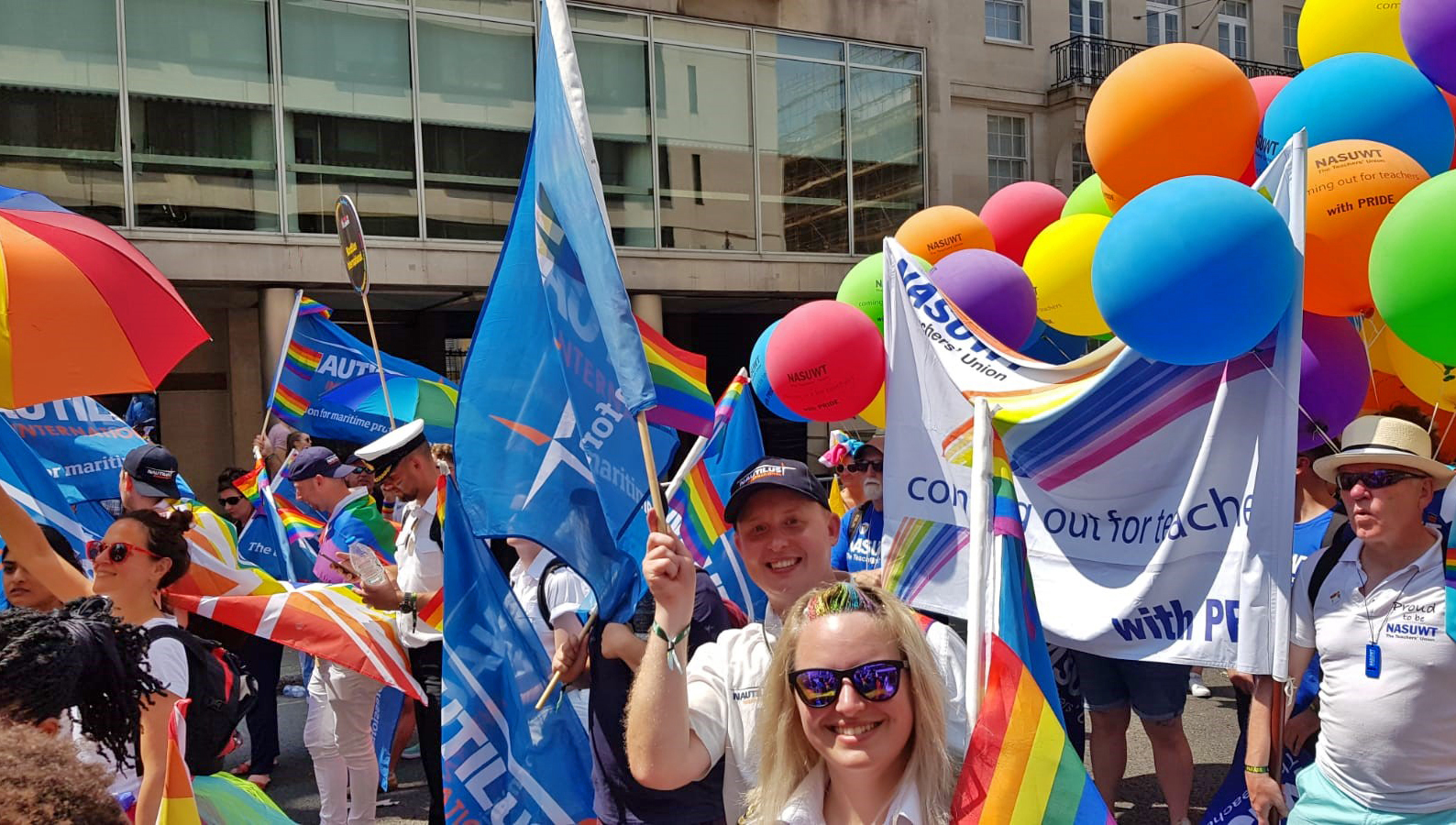 Nautilus International, the Union for maritime professionals, will be taking part in one of the world's largest Pride parades in London on Saturday July 6.
Marking the Union's fourth year at the event, 2019 will see the biggest group yet of LGBT+ seafarers, their friends, supporters and other maritime organisations parading to highlight their Pride in Maritime and Pride in Nautilus.
The parade is expected to see over 30,000 participants and over one million spectators along the route through the capital.
Other groups participating include the Royal Navy and Royal Marines; British Army; Metropolitan Police; BP and ExxonMobil.
As part of Nautilus International's increased presence at the Parade for 2019, the Union will be joined by V.Ships cadets, Seafarers UK, UKSA, the International Transport Workers' Federation (ITF) and the ITF Seafarers Trust.
International organiser Danny McGowan said: 'We are proud to see the number of Nautilus members and partners in attendance growing year after year. Many people think that LGBT+ equality and inclusion has now been 'achieved', but it is important for all of us to remember that the rights currently enjoyed by LGBT+ men and women can still be taken away from us.
'We should also note that as international workers, seafarers and other maritime professionals may find themselves working in a country or jurisdiction where LGBT+ rights are not so prominent, or where they could face criminalisation simply because of their sexuality.
'Taking part in Pride in London is a small part of the ongoing work done by the Union with our partners to improve diversity and inclusion for LGBT+ people in all areas of maritime. Attending the event is an essential part of that work as it allows the Union to demonstrate to the maritime world that consideration must be given to the issues faced by LGBT+ people – and all groups vulnerable to discrimination – throughout their working lives.'
---
Tags