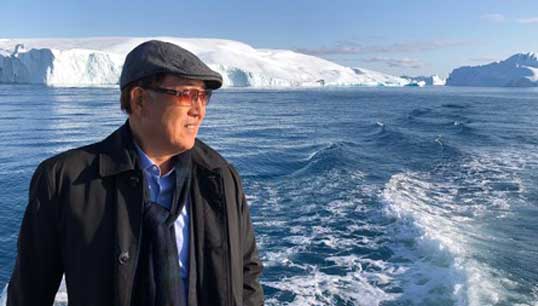 International Maritime Organization (IMO) secretary general Kitack Lim has urged the shipping industry to back this year's World Oceans Day theme of 'innovation for a sustainable ocean'.
'The purpose of World Oceans Day is to educate and inform about how vital the oceans are to us all, about the impact of human actions on the ocean. To help foster a worldwide movement of citizens for the ocean, and to mobilise and unite the world's population to support sustainable management of the world's oceans,' Mr Lim said.
'Oceans are quite literally, the lungs of our planet, providing most of the oxygen we breathe. They are also a major source of food and medicine and a critical part of the biosphere.'
2020 was set to be a 'super year for the oceans', with the conclusion of a new treaty to protect biodiversity on the high seas, and the second UN Ocean Conference to progress work on SDG 14, he said.
'Oceans also support the world's marine and coastal resources and industries – with an estimated value of $3 trillion per year, or about 5% of global GDP. We are indeed linked to our oceans in all possible aspects. The future of the oceans and our future are inseparable.'
The International Convention for the Prevention of Pollution from Ships (widely known as MARPOL) covers ocean pollution by oil and other harmful substances, including chemicals, sewage and litter. It also contains measures to tackle air pollution and emissions from ships.
IMO has adopted more than 20 international treaty instruments which protect the environment and oceans.
The establishment of Particularly Sensitive Sea Areas, or PSSAs, cover some of the world's most important and iconic marine areas, from the Great Barrier Reef to the Galapagos Islands.
IMO also regulates the prevention of pollution from dumping of wastes at sea, the discharge of ship's ballast water that could lead to the spread of invasive species.
Read more about UN World Oceans Day.
---
Tags