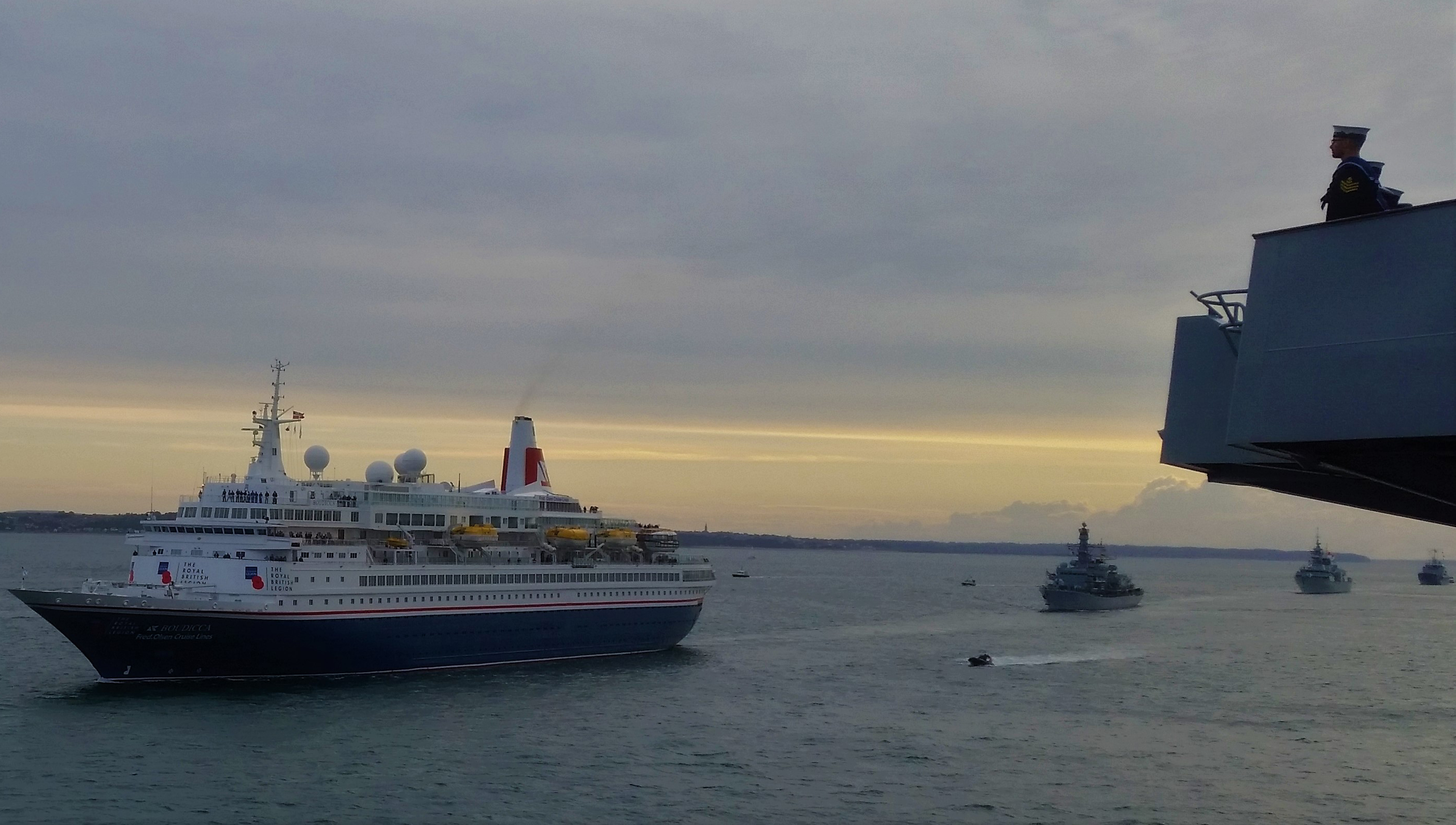 Nautilus members serving onboard the Royal Fleet Auxiliary vessel Fort Victoria helped to bring the Portsmouth D-Day 75 commemorative events to a fitting conclusion at sea in the Solent.
The RFA replenishment vessel led a sail-past of naval ships to honour the D-Day veterans onboard the Fred Olsen passengership Boudicca, which had been chartered by the Royal British Legion to take the more than 250 veterans to France.
RFA Fort Victoria led a column of ships that included HMS Defender, HMS Northumberland, HMS Middleton, HMS Cattistock and HMS Magpie. The formation passed Boudicca, which was taking the veterans from Portsmouth to Normandy on an overnight passage.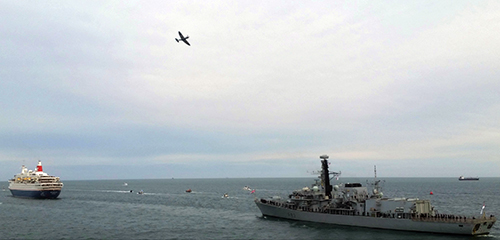 The event was featured live on the BBC One Show and included a fly-past by a Spitfire that flew between the two columns of ships at the moment they passed each other.
Fort Victoria's commanding officer Captain Jonathan Huxley commented: 'It was an honour to pay our respects to the veterans and to take part in what was a significant ceremony for the country as a whole.'
---
Tags