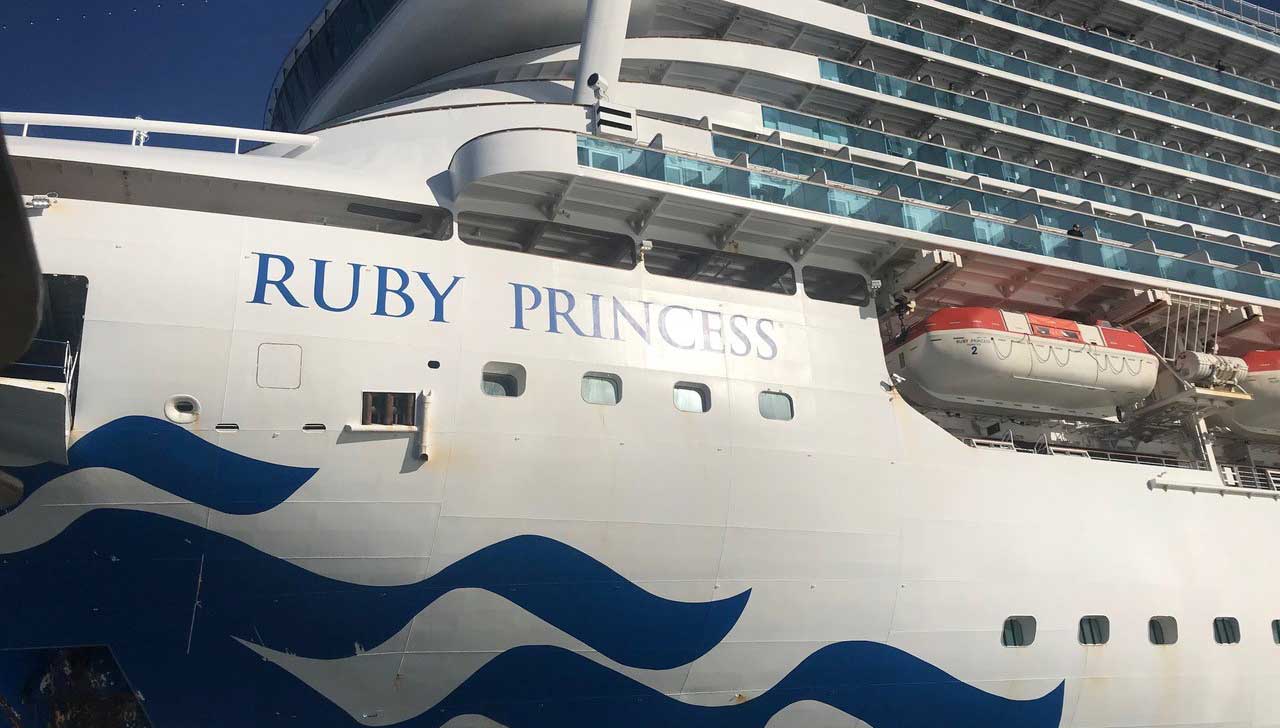 The cruise ship at the heart of a criminal investigation over coronavirus deaths departed Australian waters on 23 April headed, according to Marinetraffic.com, for Manila.
The Carnival-owned Ruby Princess departed New South Wales after local authorities finally met requests for crew assistance made by the International Transport Workers Federation (ITF), Nautilus and local unions.
International organiser Danny McGowan said: 'The Australian enquiries are still ongoing, and we stand ready to support our members industrially and legally where necessary, remaining in contact with ITF and Australian unions where appropriate.'
The seafarers' representatives had requested:
For all seafarers to be tested for coronavirus
For those displaying symptoms (or testing positive) to be isolated or hospitalised ashore as appropriate
For all seafarers who wished and were able to do so to be repatriated
Around 21 seafarers who tested positive were disembarked and taken to a government run health hotel until they recover and test negative.
Nearly 400 seafarers were repatriated on a flight to the Philippines, alongside other non-essential seafarers who were flown home to the United Kingdom and Ireland, US, Canada, New Zealand, Italy, Romania and Ukraine.
Other seafarers have remained onboard either as they are essential to the ship's operation or because their own countries' borders have been closed to arrivals.
'It is encouraging to see that trade unions such as Nautilus International, alongside Nautilus Federation unions and the ITF have been able to successfully coordinate through this process,' Mr McGowan said.
'We are grateful for the support of the Australian Maritime Officers' Union, Australian Institute for Marine and Power Engineers and other organisations for their support for all seafarers onboard.'
In April Nautilus retained independent maritime and coronial lawyers to assist members onboard Ruby Princess as local authorities launched a criminal investigation into coronavirus deaths related to passengers.
Members were advised to use the Union's independent legal service instead of Carnival appointment lawyers as it was not considered that company lawyers would represent their best interests.
---
Tags