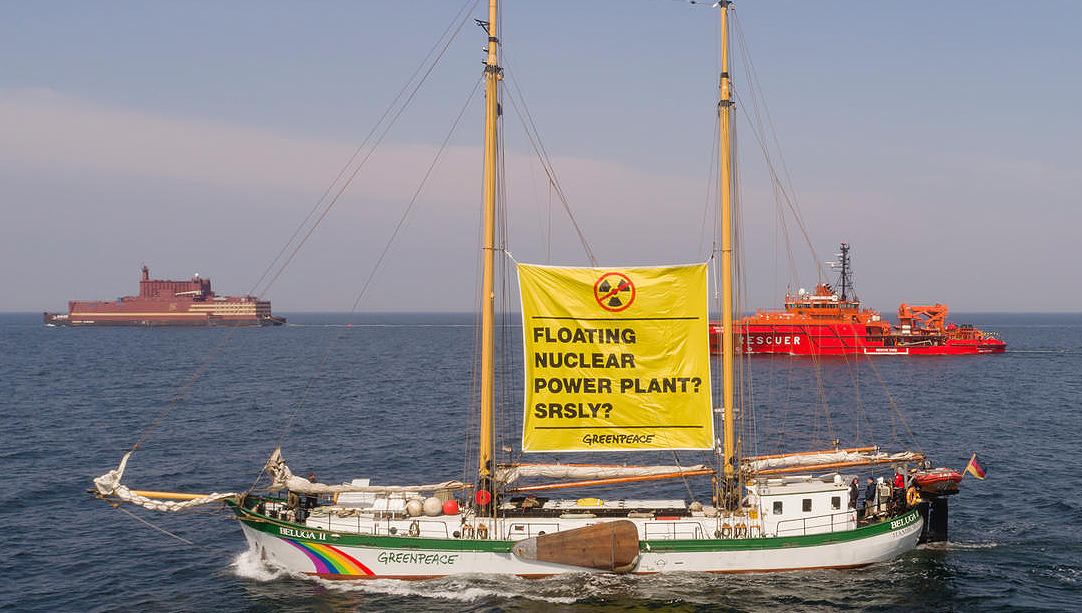 A Russian ship-based nuclear power plant, dubbed a potential 'floating Chernobyl', has drawn criticism from environmental groups following its launch from St Petersburg.
The 21,500gt Akademik Lomonosov left the Russian city's port after arriving from a shipyard in the Gulf of Finland at the end of April.
The vessel is a non-self-propelled powership – owned by the country's state-run nuclear energy company, Rosatom – and has cost US$232m to build after the project was started back in 2007.
Since its inception, controversy has followed its development. Testing was originally due to take place on the vessel in St Petersburg's shipyard but plans were changed for an arctic test after a number of Baltic Sea counties protested.
After testing, the ship was initially intended for use off Kamchatka – Russia's remote Pacific peninsular – but Rosatom says it will now go into service in Chukotka, the far eastern province opposite Alaska, in 2019.
Now, following its launch, environmental group Greenpeace has raised concerns about the safety implications of the vessel, and about taking such a volatile energy production system into the unpredictable surroundings of an ice-filled ocean.
'There is a lot to be concerned about in the case of the Lomonosov itself. It has been built without independent regulatory oversight using a hole in the law. We know from experience that the lack of independent oversight is most of the time detrimental when it comes to the risk of nuclear installations. That is a real risk,' said nuclear expert for Greenpeace central and eastern Europe Jan Haverkamp.
'The safety systems onboard are comparable to what they have on ice-breakers but there absolutely not as strong to what we have on land in nuclear power stations. You're also working in a limited space.
'There is a tsunami risk as well and that could cause real problems,' he continued. 'They are going to be pretty near the coast and if say a cable breaks when they are anchored and they go into the rocks then that will complicate things at a minimum.'
Video credit: Greenpeace

However, Rosatom has denied the comments by Greenpeace and has said that their new vessel will be one of the world's safest nuclear facilities.
'Floating nuclear power plants would enable electricity and heat supply to the most remote regions boosting growth and sustainable development,' explained the director of the Rosatom subsidiary that runs the Lomonosov, Vitaly Trutnev.
'Building upon three hundreds of reactor-years of safe operation of units powering icebreakers, FNPP features the most cutting edge safety and security systems and is expected to be one of the safest nuclear installations in the world.'

The vessel is now due to be towed through the Baltic Sea, around the coast of Norway, to Russia's Arctic port of Murmansk, where it will be loaded with nuclear fuel for sea tests.
Rosatom hope that the vessel will be able to produce enough power to provide electric energy to a town of up to 100,000 people.
---
Tags