Campaigning
Sailors' Society in mental health training giveaway as part of anti-suicide campaign
8 May 2019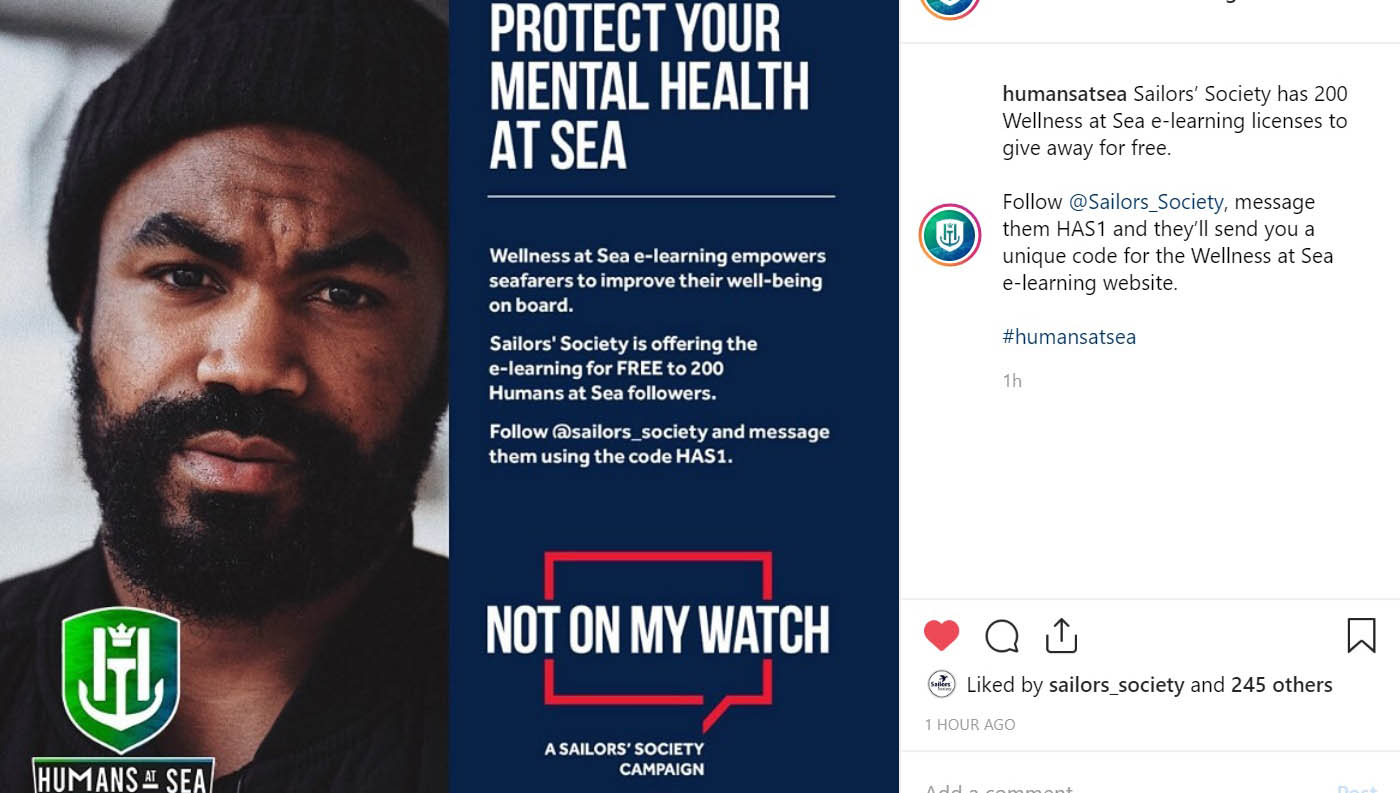 Maritime charity the Sailors' Society, in collaboration with Humans at Sea, is giving away 200 free e-licenses to its mental health training.
The deal is part of its 'Not on My Watch' campaign to tackle suicide and depression at sea.
Sailors' Society is petitioning International Labour Organization to make wellness training mandatory for seafarers under the Maritime Labour Convention (MLC).
It is also asking maritime companies to donate to its work with seafarers struggling with depression and to run wellness training for their staff.
Humans at Sea director, Aditya Giri, a former seafarer, was the first person to sign the Not on My Watch petition.
Giri suffered mental health problems following the suicide of a crew mate while sailing the Atlantic Ocean. There was no indication his friend had been depressed, which shocked him deeply.
'I fell into depression myself, burdened with one remorseful thought that clouded my mind at all times: could I have saved his life?
'This experience has helped me realise the importance of sharing your problems and asking your shipmates if they are facing any issues themselves. A simple acknowledgement could save someone's life.'
More than a quarter of seafarers suffer from depression and nearly 6% of deaths at sea are attributable to suicide, according to the Sailors' Society. That compares with 1% of deaths attributable to suicide across the UK as a whole.
Sailors' Society deputy chief executive Sandra Welch said: 'These are shockingly high rates – and one suicide is one too many. The fact that six times as many deaths at sea are attributable to suicide highlights how urgent an issue mental health at sea is.'
More than 1,900 people have signed the petition from over 80 countries as of Wednesday May 8.
The e-licenses can be won on Humans at Sea's Instagram account.
---
Tags