Welfare
Sale of much-loved Wallasey landmark makes way for seafarer retirement complex
20 January 2020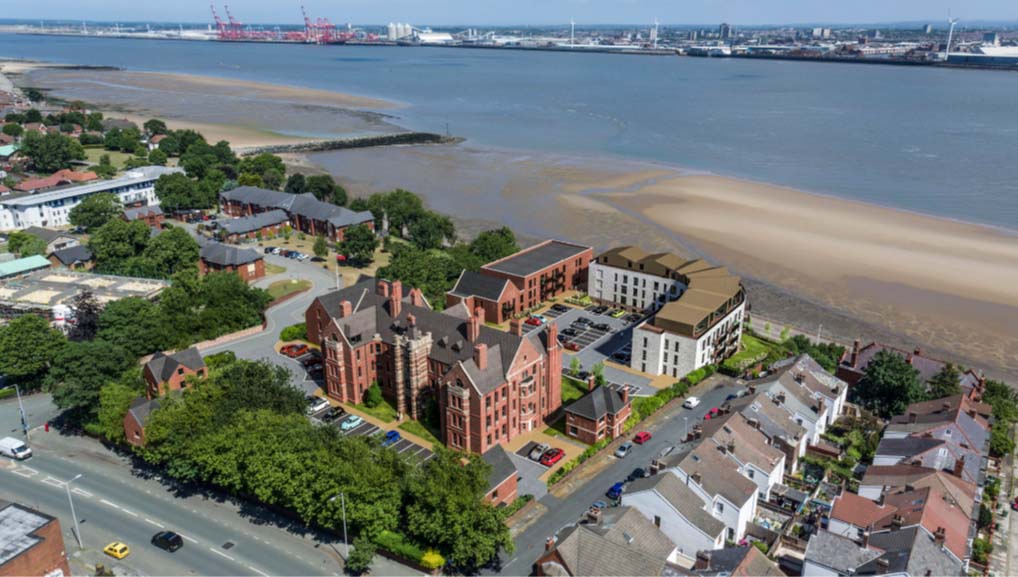 The future of a much-loved Wallasey landmark, Gibson House, has been secured with its sale to property developers Prospect Capital.
The Gothic-style turn of the century property will be returned to its former glory in an investment worth over £10m, with a total of 34 new apartments for private sale. The site development will also include three new detached properties, the restoration of the former lodge, plus three new apartment schemes.
These will provide 61 and 11 apartments for private sale, plus an additional 26 apartments with front and side waterfront views which are earmarked for Nautilus Welfare Fund residents. The one- and two-bedroom apartments will all have a balcony. There will be a buggy store and residents lounge on site. Landscaped ground and parking will be provided.
The apartments earmarked for NWF will be for rent, with costs at the same as other equivalent properties at Mariners' Park. Residents will have access to all the communal facilities and activities provided at Mariners' Park, including the café, gym, games room and communal lounge.
A new side entrance for easy access to Mariners Park will be created via Maddock Road.
'We are very excited about the potential for this development of Gibson House, which will provide the brand-new accommodation we need,' Nautilus welfare services manager Mick Howarth said.
'Demand for accommodation at Mariners' Park continues to outstrip supply, and these additional apartments will help to reduce the waiting list.'
The former retirement accommodation for seafarers had been empty for 18 years with locals complaining of vandalism and anti-social behaviour at the site.
The waterfront site will now be regenerated as part of Prospect Capital's proposed two-phased build, Phase One will be the restoration of the Edwardian Gibson House and the building of the individual homes, immediately followed in Phase Two by the three apartment schemes. Prospect Capital is expected to start on site by the end of March with an anticipated completion by Autumn 2022.
Expressions of interest for the 26 new apartments can be made to The Nautilus Welfare Fund, Trinity House Hub, 21 Webster Avenue, Wallasey CH44 0AE or Telephone 0151 346 8840.
---
Tags