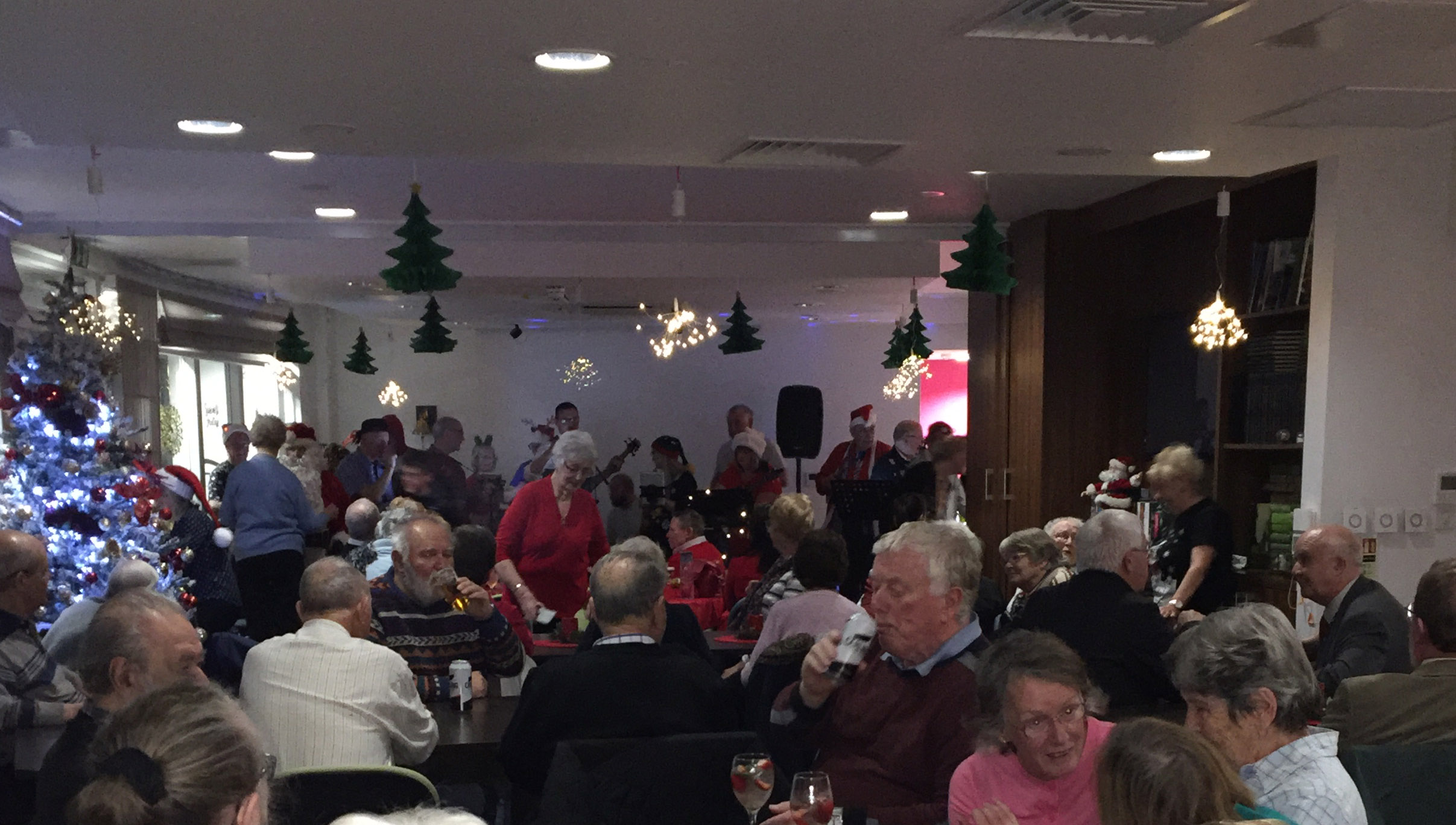 Christmas cheer was formally switched on at the Nautilus Welfare Fund Mariners' Park this week, as the annual lighting ceremonies got underway at the estate's Care Home.
On Tuesday 3 December, the lights were switched on inside the Wallasey home for retired seafarers in the Jubilee Lounge, as well as on a veranda with a view overlooking the River Mersey.
Residents also enjoyed a glass of mulled wine and mince pies, singing and an early visit from Santa in his sleigh thanks to a goodwill visit by the Wallasey Lions Club.
Bell ringers from a local church will make an appearance on Thursday 5 December.
Christmas jumper day may be on the inauspicious date of Friday 13 December, but pop-up clothes shop Lily's Travelling Wardrobe has not been put off from providing a suitable selection of clothes.
This year's annual pantomime of Puss in Boots will be performed by NorthEast Producers touring theatre company on Saturday 14 December.
Residents in independent housing at the Trinity House Hub take part in an annual packing of gift boxes for the homeless, and the Christmas jumper happy hour will also fundraise for the Charles Thompson's mission drop-in centre for the needy and homeless in Birkenhead.
Further festivities are planned right up until Christmas eve, including a hospital visit from a miniature pony, and carols by local nursery children. All the special events are all listed for residents on the Nautilus Welfare Fund's website What's On events page.
---
Tags