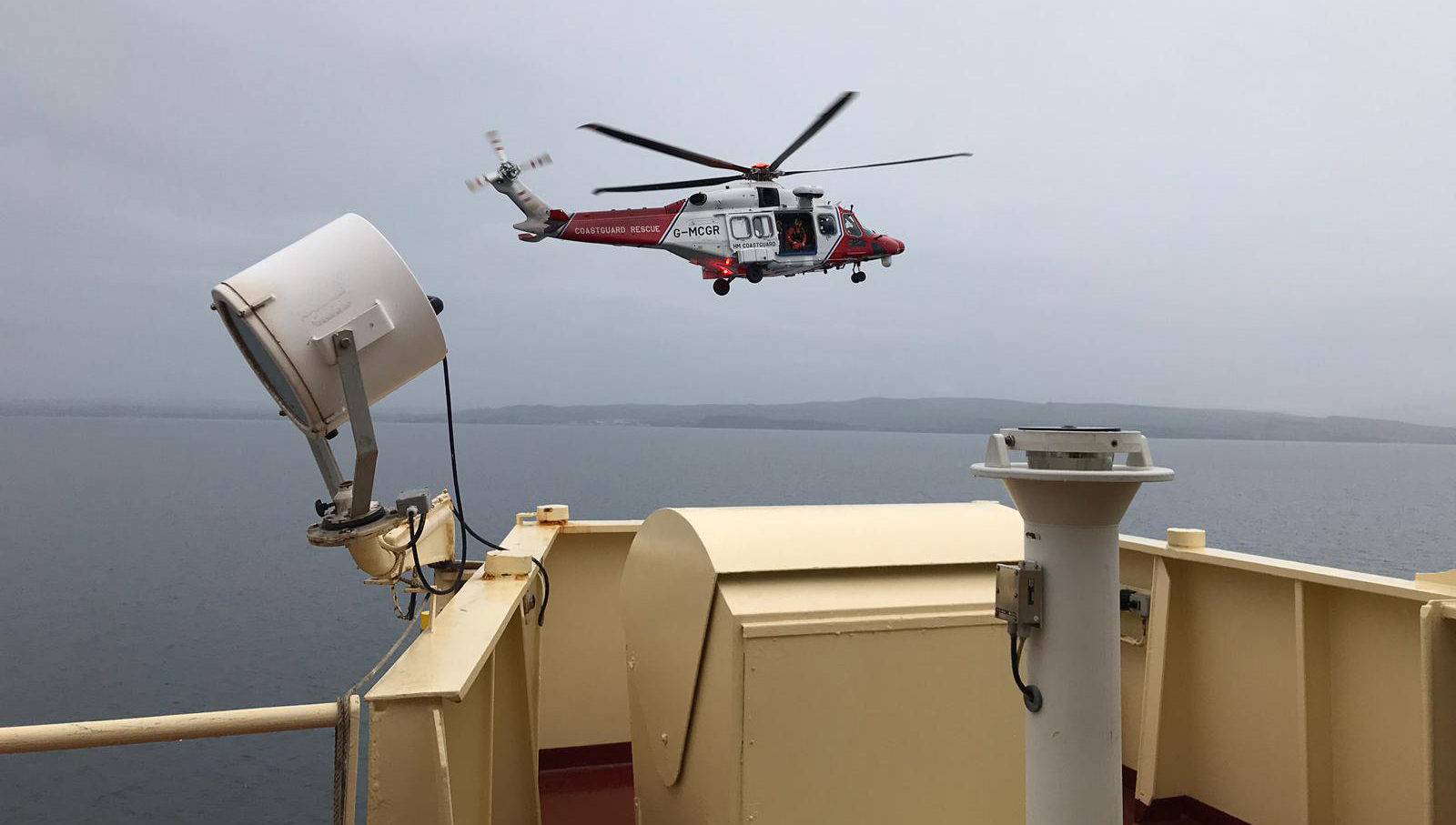 Seafarers denied access to medical care at ports due to pandemic restrictions is putting lives at risk and has become a global health emergency, Nautilus International general secretary Mark Dickinson told a webinar organised by the International Chamber of Shipping (ICS).
'We are extremely concerned that medical assistance, especially when most of the requests are for reasons not linked to Covid 19, is being denied,' Mr Dickinson said on the May 28 Webinar.
'Seafarers are not a health risk for the population they encounter during their sailing from port to port. They must not be forgotten as countries move towards easing their lockdowns.
'Access to medical facilities for seafarers is a fundamental right.'
Disturbing information has been received by the International Transport Workers Federation (ITF) regarding desperate situations of seafarers unable to be medically assisted or medically evacuated, even when they have been provided with a professional diagnosis by radio or tele-medical practices.
Simply put, the port where the ship is to call has refused the injured or sick seafarers or, on occasion, the ship has been inexplicably turned away before arriving in port.
Several international regulations provide for clear and mandatory provisions on medical care, and assistance to facilitate the movement of seafarers, including the Maritime Labour Convention (MLC), the Convention on Facilitation of International Maritime Traffic (FAL), Standards of Training, Certification and Watchkeeping (STCW) and The Convention on the Safety of Life at Sea (SOLAS).
Yet the very same countries that have ratified these conventions have breached them, leaving seafarers lives at risk.
'Seafarers have been sidelined and discriminated against by States not implementing the provisions of these conventions,' Mr Dickinson said. 'Most worrying is that these states have set a precedent that raises the question about the authority these conventions have if they can be so blatantly disregarded.
'We cannot forget the 48 hrs of intense intervention needed to ensure a Russian seafarer was given the clearance to go to hospital with a stroke diagnosis. Or another Russian seafarer needing an urgent operation to remove a mouth tumour – he was bounced back and forth twice by a country before being admitted to hospital.
'Or two seafarers with broken limbs that were simply asked to remain on board with painkillers until a state would 'kindly/graciously' allow them to see a doctor ashore.
'These are just a few examples, the tip of the iceberg, of a situation deteriorating day after day.'
Seafarers are key workers who diligently move 90% of all goods globally and they are being denied a basic right. Seafarers deserve respect for their crucial role in support to the global supply chain. They carry all the things that countries need to sustain life and we cannot turn our back when they need assistance.
The May 28 webinar brought together members of the cross-industry coronavirus welfare group convened by the International Chamber of Shipping (ICS) to tackle seafarer welfare during the coronavirus pandemic. It included speakers from International Maritime Organization (IMO), International Labour Organization (ILO), World Health Organization (WHO), International Maritime Health Association (IMHA), International Transport Workers Federation (ITF) and Nautilus International.
Its goal was to get health and transport ministries worldwide to take action over crew changes and seafarer mental health and wellbeing.
---
Tags