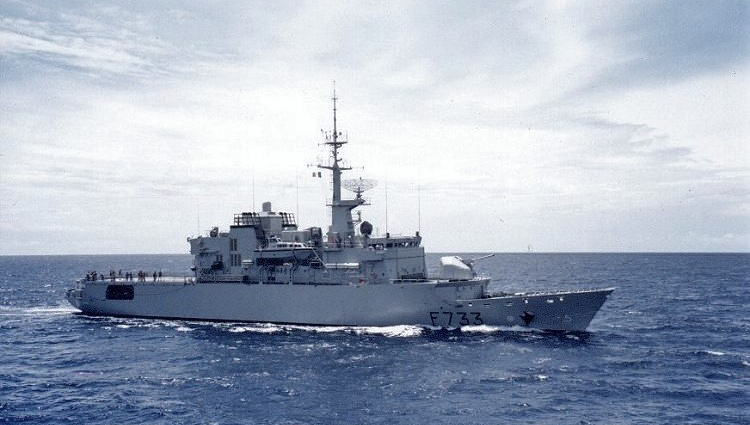 Search operations have so far found three survivors of the Bourbon Rhode shipwreck, as well as the bodies of four seafarers. Seven other crew members are still missing, and the search is ongoing.
The tug supply vessel Bourbon Rhode capsized in the Atlantic on 26 September 2019, in adverse weather conditions associated with the category 4 hurricane Lorenzo. At the time of the incident, the vessel was 1200 nautical miles off the coast of the island of Martinique.
The search has been a collaboration between the Regional Operational Center of Surveillance and Rescue (CROSS) in West Indies-Guyana, the French Navy and the US Coastguard.
CROSS mobilized numerous commercial vessels in the area, supported by daily over-flights by a French Navy Falcon 50 and a US Coastguard C-130 Hercules aircraft.
French navy frigate Ventôse, accompanied by its helicopter 'Panther', has been at the heart of the operation. A plane of the US National Hurricane Center has also been involved in the search.
Bourbon launched the rescue mission after the Bourbon Rhode, headed for Guyana, encountered difficulties. The crew reported a water ingress in the rear of the vessel.
Three crew members were rescued from a lifeboat after being spotted by a French Navy Falcon 50 aircraft.
In a press release on 7 October, Bourbon said that the three survivors arrived at Fort-de-France in Martinique on 6 October onboard the Ventôse.
Said to be in good health, the seafarers have since been reunited with their families.
Bourbon teams are said to be 'providing daily support to the families of the crewmembers.'
Based in Marseilles, Bourbon is a leading service provider in the offshore oil and gas industry, operating in 47 countries with a fleet of over 480 vessels.
---
Tags