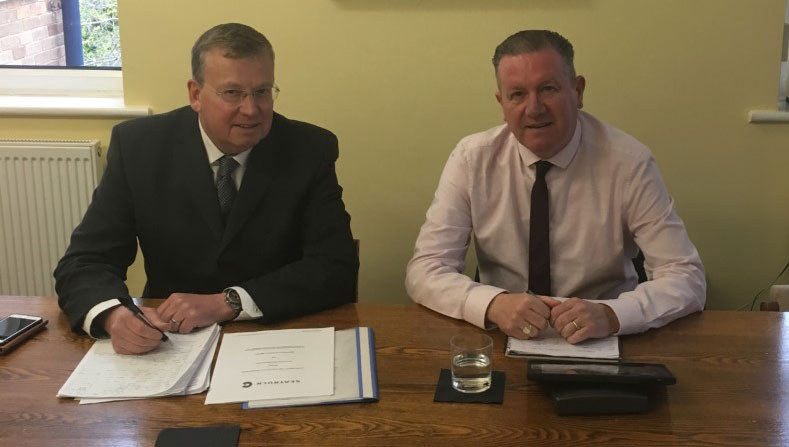 Nautilus has urged members working at Seaway Manning Services onboard vessels operated by Seatruck Ferries, to accept a 'best offer' above inflation pay rise and increase in travel expenses.

Seatruck management have offered an uplift in salaries of 2.5% and an increase in the travel expenses cap from £50 to £75. Both increases would take effect from 1 January 2020.

Nautilus national ferry organiser Micky Smyth said that the increases represented 'the best offer that can be achieved through negotiation. Therefore, we strongly recommend acceptance of this offer, particularly given that October's RPI Rate of Inflation has fallen to 2.1% which was published on Wednesday, 13 November 2019.'

The pay and conditions review meeting took place at the Nautilus office in Wallasey on Thursday 14 November 2019. Mr Smyth attended the meeting accompanied by liaison officer, Rick Milnes. Representing Seatruck were Alistair Eagles (CEO) and Ben Coppack (Fleet Director).
Members are encouraged to air their views on the offer via the online consultation by no later than Midday on Monday, 2 December 2019.
---
Tags