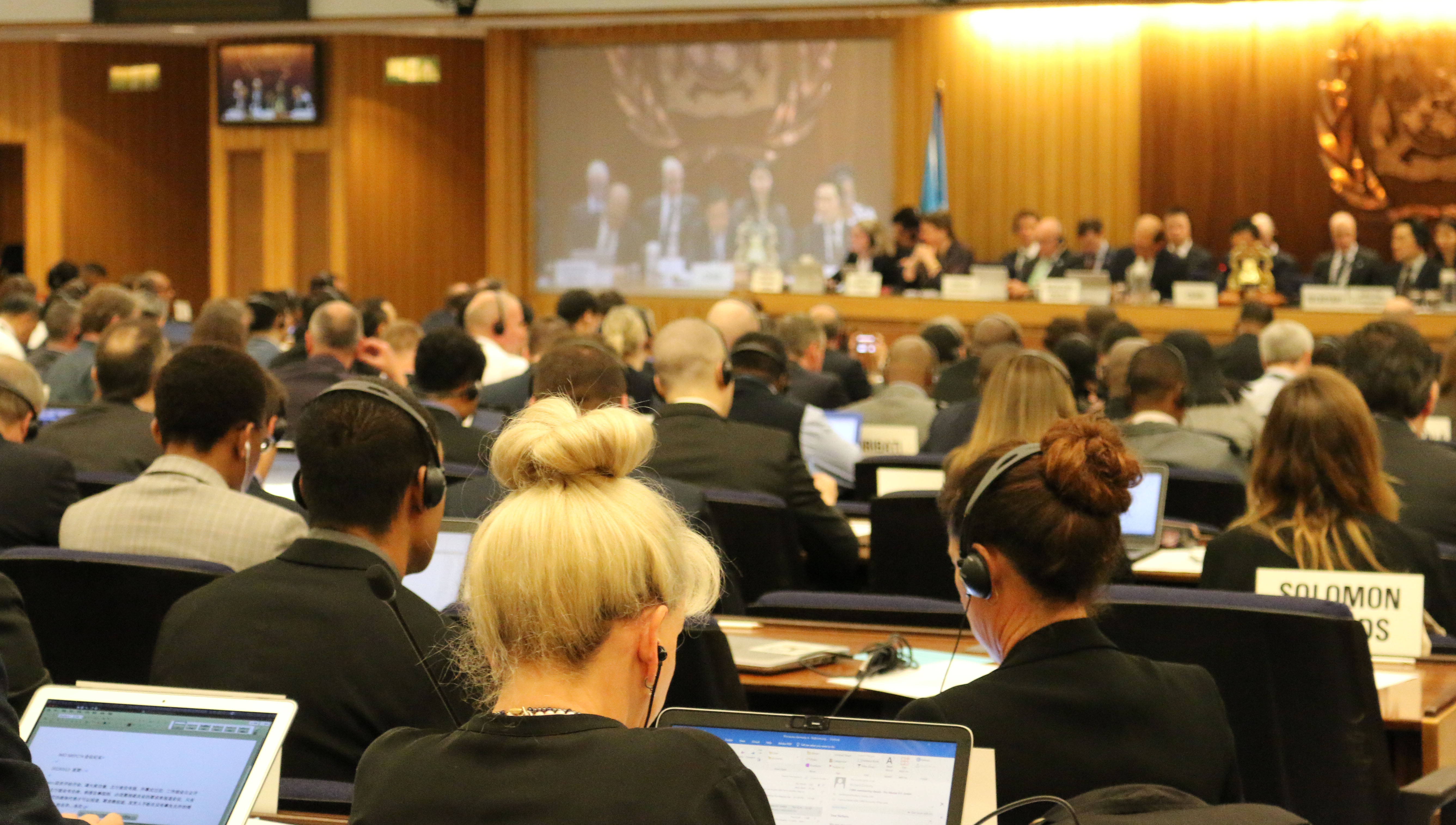 International Maritime Organisation (IMO) member states have rejected proposals for speed reduction regulation to reduce carbon emissions and opted for a goal-based approach.
No details on what these might be emerged from the 15 November 2019 London meeting, but the next Marine Environment Protection Committee will meet from 23-27 March 2020, when full details of the approach will be discussed.
Nautilus professional and technical officer David Appleton welcomed the decision but added: 'Ultimately, shipping will have to transition to the use of clean fuels and new propulsion methods in order to meet the IMO 2050 Goals.'
Mr Appleton said that in the short term ' there is no one method which will be suitable for all trades and ship types and this proposal recognises that. We support efforts being made to reduce shipping's environmental impact, but believe that this must be done safely and that new measures must be fully risk assessed.'
The IMO agreed that a mandatory goal-setting approach is the best way to reduce carbon emissions in the short-term.
Member States and NGO's discussed the details and the complexities of the different submitted proposals and how they would cut emissions and impact states. After lengthy discussions it was clear that there was no appetite for prescriptive speed reduction regulation.
Commenting on the agreement, UK Chamber of Shipping Policy Director Anna Ziou said: 'The progress made sets the right direction of travel and is a good foundation for the IMO's work to put the strategy into action. However, there is still a lot to be done and we encourage all parties to show at the next meeting the same level of cooperation and come forward with constructive ideas to make sure that we deliver the ambitions of the IMO Green House Gas strategy.'
---
Tags