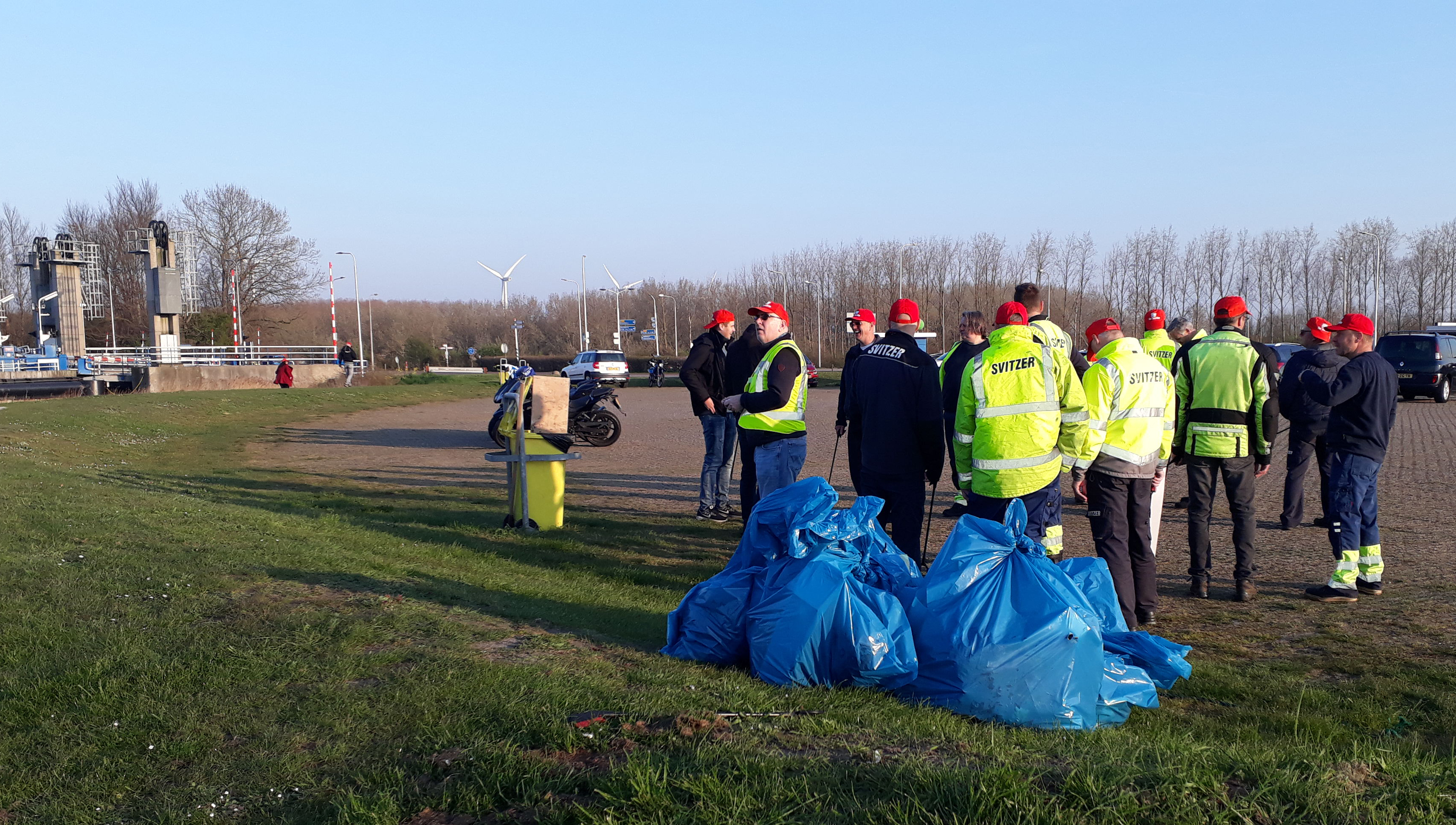 Employees of Dutch towing company Svitzer took part in industrial action for the third time this week at the ports of Amsterdam and Rotterdam.
Crew are protesting unpaid working hours and are demanding a fair collective bargaining agreement. The agreement applies to 63 employees.
Employees downed tools from 6pm until 2am Monday 15 April.
As part of the industrial action, Svitzer employees in Amsterdam chose to remove litter at the shores of the North Sea channel around the Buitenhuizerpont ferry area.
International trade unions FNV Havens and Nautilus International are supporting the action, alongside the European Transport workers Federation (ETF) and Belgian Transport union ABVV BTB.
The strike coincides with planned maintenance at Noordersluis, the largest lock at IJmuiden, which will be out of service during the day until 10 May, leading to long delays for shipping traffic between IJmuiden and Amsterdam.
Svitzer employees have been working on average 8.5 unpaid hours extra per week since 2014 to help combat a business crisis at the Maersk-owned company.
Now that Svitzer is out of financial difficulties, employees want management to adjust wages to the 49 hours worked.
Employees say they are willing to spread the additional payments over a few years.
FNV Havens and Nautilus International had been negotiating with Svitzer Euromed for a new CBA after an existing agreement expired in 2018.
Negotiations broke down in February 2019 when the company refused to pay back the 8.5 hours.
Svitzer says it wants 'market-based pay- and employment conditions', which Nautilus says means a race to the bottom in terms of wages and conditions.
---
Tags