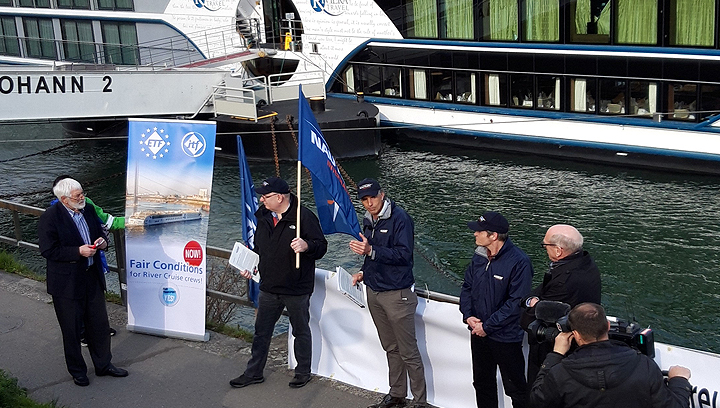 Decent work for European river cruise crew will be highlighted by Nautilus International in Switzerland on 25 March to mark the beginning of the sector's 2019 season and in support of the European Transport Workers' Federation (ETF) Fair Transport campaign.
Nautilus notes that the Swiss river cruise industry continues to boom - in Switzerland the fleet has long been the largest in Europe, with almost 10,000 employees. The Union's event will highlight how this lucrative industry still often fails to adequately reward or properly treat its staff, said Nautilus Swiss branch national secretary Holger Schatz.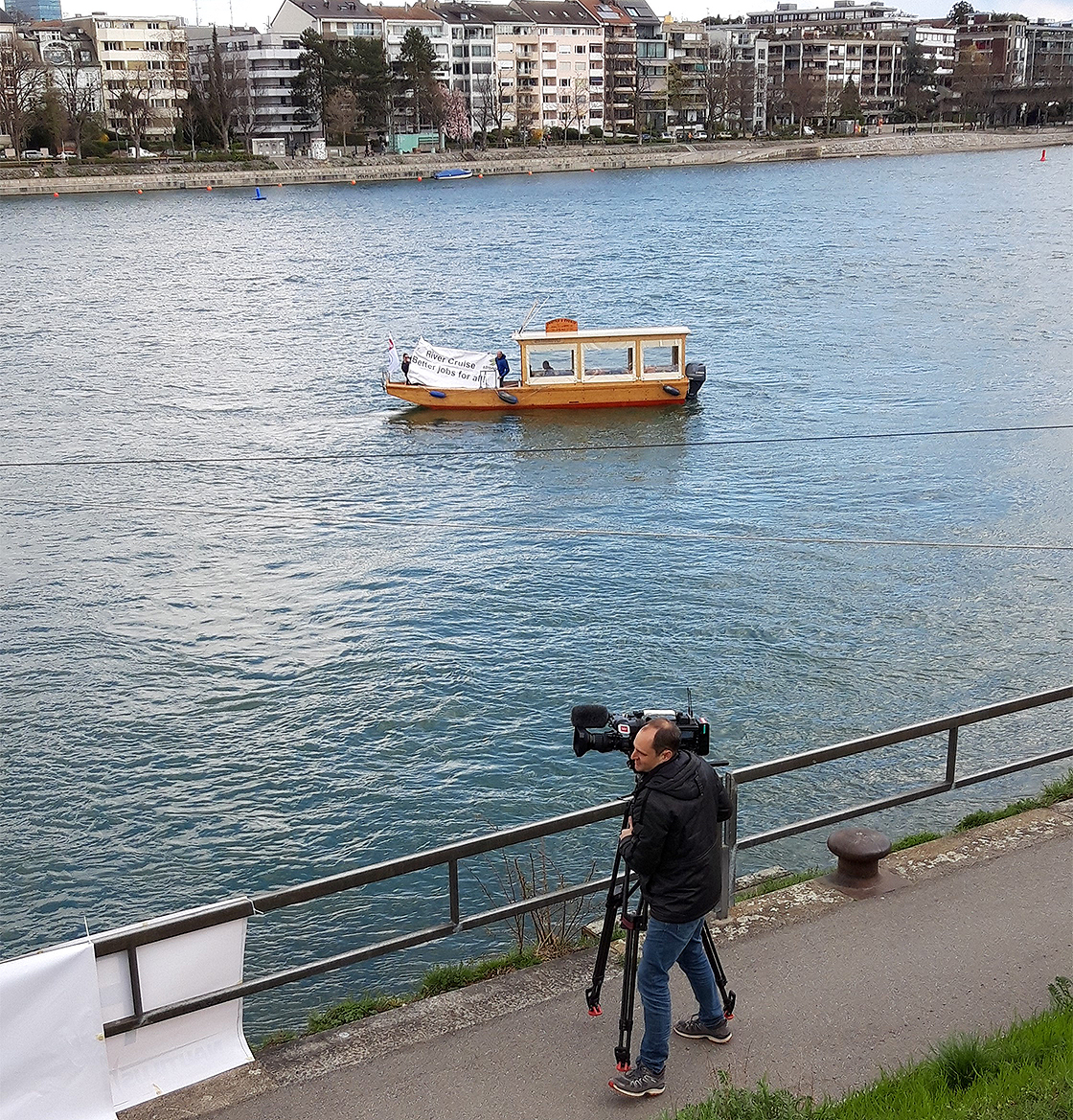 'We regularly receive complaints about excessively long and unpaid working hours, low wages or violations of employee rights. Unfortunately, these are far from isolated cases,' he added.
'It is very important to us to develop the reputation of the industry, together with the companies, as an industry with promising, good jobs for the future. The jobs should in the medium term also be attractive for western European workers and not - as is currently the case - only for people from Eastern Europe and so-called third countries.'
Mr Schatz said the Union last year held promising discussions with several companies, with the common goal of reaching binding agreements on labour standards from 2020.
'Of course, we always assume the social partnership approach is best, but currently see too little progress here and are devoting ourselves increasingly to member support and public relations work.'
To create further awareness of the issues, a press conference will be held by the Union's Swiss branch on Monday 25 March 2019, at 16.00 at the Cruise Jetty on St. Johanns-Rheinweg in Basel.
For further information, please contact Holger Schatz +41 79 957 27 76 or Piet Dörflinger +41 79 559 17 32.
On the same day as the Swiss action, Nautilus young maritime professionals will also be joining transport union members from across Europe to take part in a major demonstration in Brussels against poor working conditions in the transport sector as a whole.
The action also supports the ETF Fair Transport campaign 'day of action' on Wednesday 27 March in Brussels.
---
Tags