Health and safety
Three die and three injured in tanker engine room explosion during unloading
2 July 2019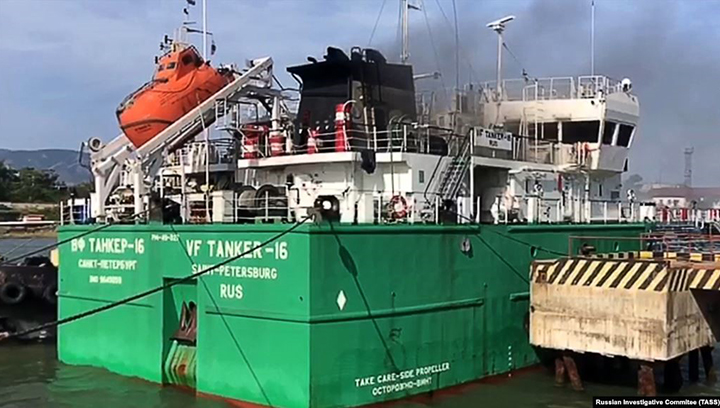 Three crew members died and three were injured - one with 95% skin burns - in an oil tanker engine room explosion in the southern Russian port of Makhachkala, Dagestan on Tuesday 11 June.
The explosion happened at 04:30hrs Moscow time on board the VolgaFlot vessel M/V VF Tanker-16 during a crude oil unloading operation.
According to a statement on the VolgaFlot website, of the 12 crew members on board, nine were evacuated including the three injured who were taken to hospital.
The bodies of two dead seafarers were recovered immediately after the explosion, while the third body was found hours later.
The incident occurred when a gas-air mixture ignited while oil was being pumped ashore, causing a fire that covered the ship in heavy smoke, which then spread to the accommodation spaces of the superstructure.
Fifteen fire-fighting vehicles were involved in extinguishing the fire.
The tanker had arrived in Makhachkala from Turkmenistan with 2,000 tonnes of oil on board.
According to VolgaFlot the M/V VF Tanker-16 is a ship of Volgo-Don Max series of Project RST27. Built in 2013, the 180m vessel weighs 6,980 dwt.
VolgaFlot is part of the part of the UCL Holding transport group's shipping division.
Russia has opened a criminal case including on the possible environmental consequences of the incident.
---
Tags