Nautilus news
Trade unions must work harder for young members, FNV chief tells Nautilus General Meeting
9 October 2019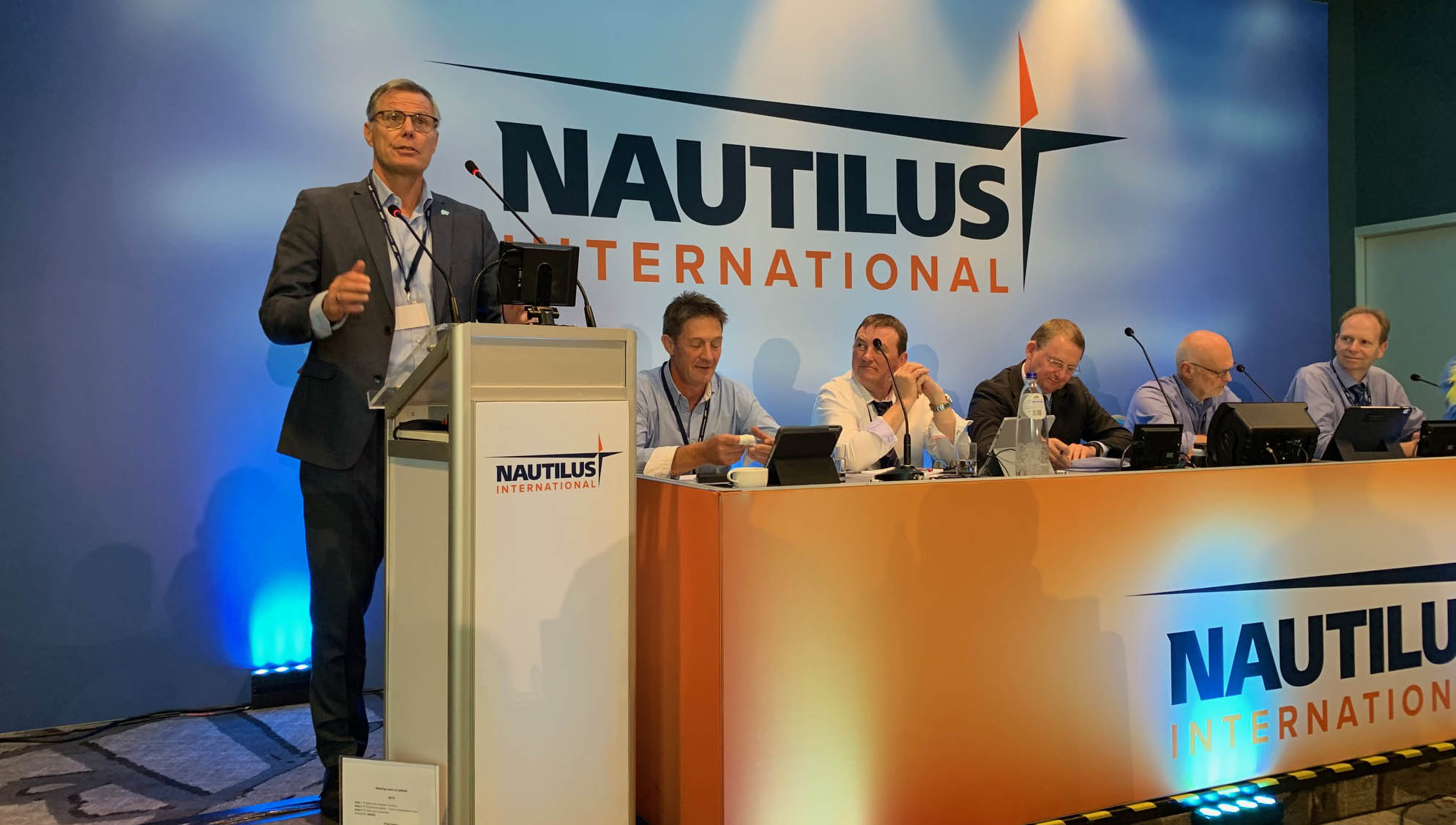 Han Busker, the leader of the Dutch union federation FNV, had a clear message in his speech today to the Nautilus General Meeting conference in Rotterdam.
'When people in the Netherlands think of unions, they think of old men with grey hair,' he said. 'We old grey men have achieved a lot, but we have to deliver for young people now if we want to stay strong and keep our membership numbers up.'
One of the biggest employment challenges of our time, said Mr Busker, is the so-called 'flexible' contract (known in the UK as 'zero-hours'); a practice that only really benefits employers. Young workers are disproportionately affected by these disadvantageous contracts, he pointed out, and they need to know that joining a union can help them.
Asked from the floor how he thought unions should go about recruiting and retaining more young members, Mr Busker welcomed the presence of numerous young people at the Nautilus General Meeting, and said that the way forward was to give them space to do things their way. In addition, a more informal approach to union business. and quicker, more visible action could be attractive to young members, he suggested.
He also said that success attracts new members, and pointed out that the FNV had recently played a major part in winning improvements to the Dutch state pension, including an earlier retirement age for people doing 'heavy work' – which includes seafarers.
Mr Busker's other main rallying cry was for European workers to continue to pull together in support of employment rights and social justice. The possible consequences of Brexit are not just a concern for British workers, he said, but are creating challenges throughout Europe and beyond. With this in mind, he commended the global outlook of Nautilus International, and said that the FNV was proud to work closely with the Union.
---
Tags