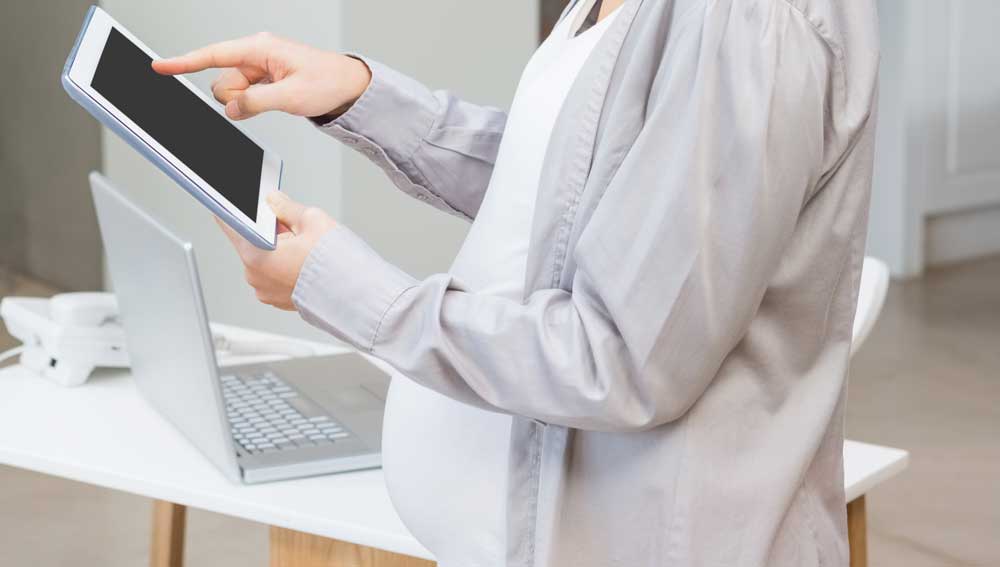 The UK government needs to ensure employers protect pregnant workers' rights and health during the coronavirus pandemic, the Trades Union Congress (TUC) said.
Employers have a legal obligation to assess the workplace risks for pregnant employees and their unborn children, as well as the risks for breastfeeding mothers who have returned to work.
They must keep these risks under review as circumstances change and as pregnancy progresses, if applicable.
Employers should follow these four steps if risks, such as exposure to Covid-19, are identified:
Employers must try to remove or prevent exposure to risks
If that is not possible, employers should temporarily adjust working conditions to allow employees to work from home
If that is not possible, pregnant workers should be offered suitable alternative employment at the same rate of pay if available
If none of this is possible, employers must suspend employees from work on full pay for as long as necessary to protect health and safety or that of the baby. Full pay should be based on usual earnings, not pay based on contractual hours.
If however workers are furloughed because there is no specific health and safety risk but their employer is affected, for example, by a lack of demand or through carrying out non-essential work, workers should be furloughed on the same terms as other non-pregnant colleagues.
Nautilus strategic organiser Martyn Gray said: 'The current pandemic potentially adds a new element to the risk assessment, but any responsible employer will already be mindful of this and doing all they can to protect their workforce.
He warned that choosing to furlough a pregnant seafarer, on the basis of that pregnancy alone, could potentially amount to discrimination.
Statutory entitlements remain while under furlough such as parental/maternity leave entitlements and payments, as applicable.
For more information, read the TUC's blog in full.
Nautilus members who are experiencing difficulties related to the coronavirus outbreak are advised to contact their industrial organiser for assistance. In an emergency members can also contact the Nautilus 24/7 helpline.
More help and our coronavirus resource hub can be found on our Assistance page.
---
Tags