Nautilus news
UK seafarer certification under threat from 'no deal' Brexit, warns Union
13 September 2018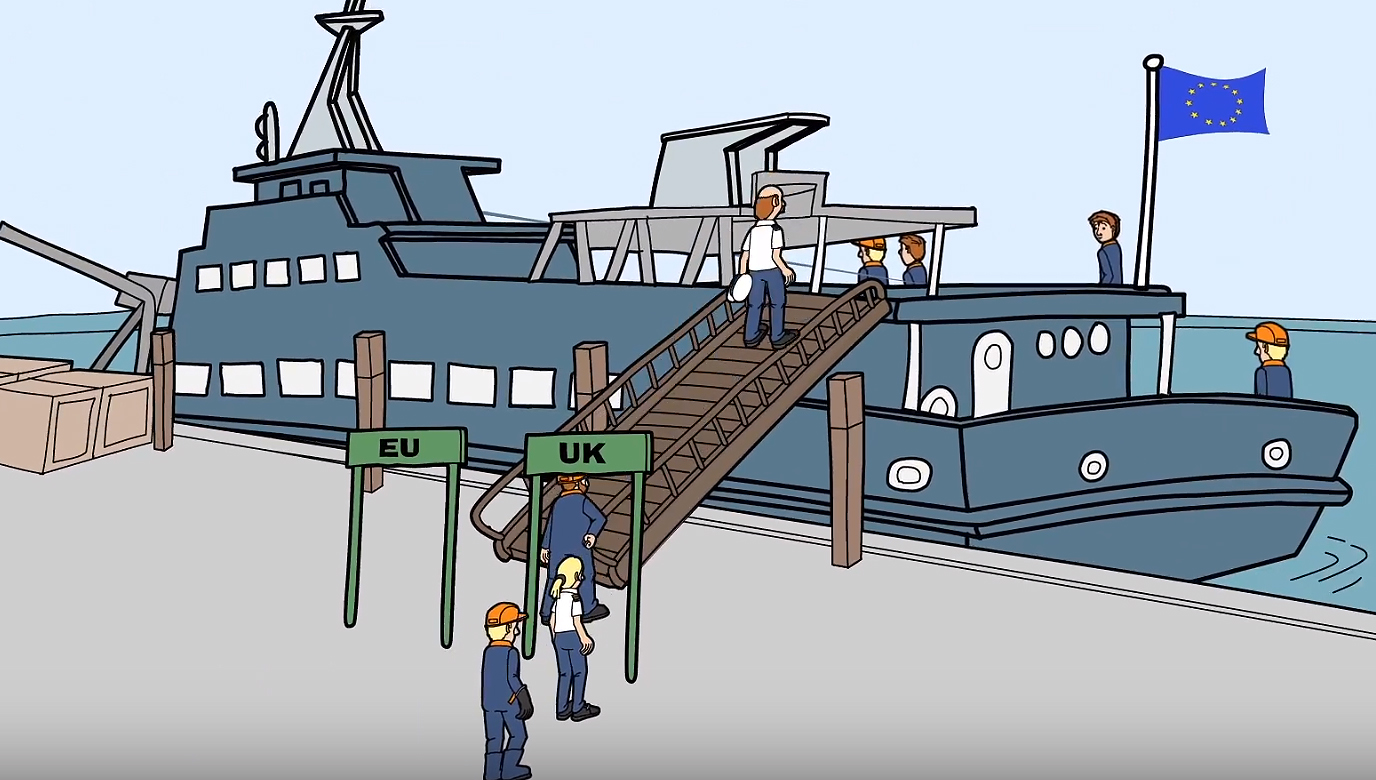 Nautilus International has criticised the UK government's failure to provide adequate assurances over the future recognition of British seafarers' certificates in Europe post-Brexit.
The Union, which represents more than 22,000 maritime professionals, says the technical notice on seafarer qualifications issued by the government dodges important questions about the long-term arrangements for mutual recognition and reveals that the UK is unprepared for a 'no deal' Brexit.
Failure to resolve the potential threat to the employability of UK seafarers could put thousands of jobs at risk, the Union says. European Maritime Safety Agency statistics show that the UK issued more certificates of competency (CoCs) to masters and officers than any other EU member state in 2016 (24,375) – almost 10% of the total number of masters and officers eligible to serve on EU-flagged ships. A total of 3,410 seafarers held valid endorsements issued by an EU member state where the original was issued in the UK.
The European Commission warned late last year of 'certain legal repercussions' for the mutual recognition of seafarers' certificates arising from the UK's withdrawal from the EU and its consequent move to 'third country' status.
The EC's transport directorate said that following the withdrawal date, UK seafarer certificates will no longer be automatically recognised by the remaining 27 member states. Existing UK certificates which have an 'endorsement attesting recognition' will continue to be valid until their expiry date, but will not be transferable between different EU flags.
The technical notice states that in the event of a 'no deal' Brexit, the UK will continue to recognise EU and EEA member certificates and will seek 'third country' recognition of UK certificates by the EU under the STCW convention. It admits that this process 'may take some time'.
The notice also states that if an EU country chose not to recognise UK COCs after a no deal Brexit, UK-trained seafarers would only be able to work onboard vessels flagged with that country until their certificate expires.
'Whilst the government says that this is "not an outcome that we expect to occur", ministers were meeting only today to discuss no deal preparations and this notice does not tell our members what they should be doing now to mitigate the impact of the UK crashing out of the EU without an agreement,' said general secretary Mark Dickinson.
'It is disappointing that the technical document makes no acknowledgement of the ongoing consultation on amending the EU directives in question, and contains no much-needed advice to seafarers on what they should or could be doing to ensure their future employability,' he pointed out.
'Our members deserve better than this,' Mr Dickinson added. 'In or out of the EU, Britain depends on shipping and seafarers and my members need clarity and certainty for the years ahead, to ensure that Brexit does not create new barriers to their continued employment. This document does not do that.'
---
Tags