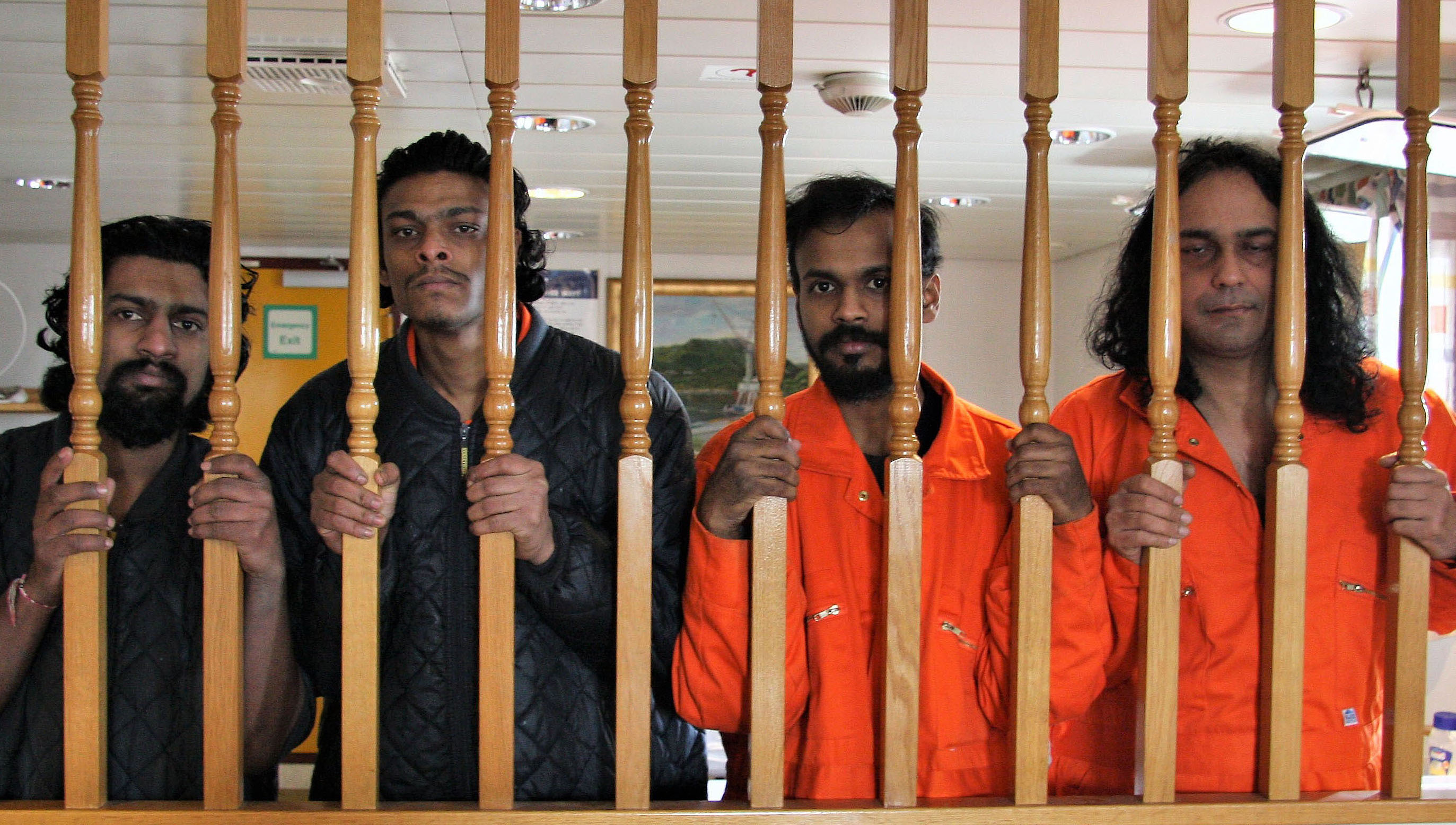 Nautilus has urged the UK government to intervene to end the ordeal of crew members stranded onboard the Indian offshore supply ship Malaviya Twenty in the port of Great Yarmouth.
In letters to shipping minister Nusrat Ghani and home secretary Sajid Javid, the Union says it is concerned that the four seafarers are effectively being held to ransom as a result of legal wrangles over outstanding port fees and wages for the vessel, which has been held in the port since 2016.
Although Nautilus/ITF ship inspector Paul Keenan managed to secure the payment last year of almost US$690,000 to 33 crew who were owed wages dating back to October 2015, the four remaining crew have stayed on the vessel, as it is subject to a distrainment order by Great Yarmouth Harbour Authority under the Harbour, Docks and Piers Act of 1847 – which prevents it leaving until all the port fees are paid.
Crew members do not wish to leave the vessel, as that could jeopardise their chances of securing their unpaid wages and because they fear being blacklisted.
But at the same time the ship is accumulating further debt – estimated at around £15,000 per month – to the port.
Nautilus is concerned that the position adopted by Great Yarmouth port's owners, Peel Ports, is exacerbating the problems for the crew. By pursuing the distrainment order, and insisting on a penalty of three times the money owed to be applied for the outstanding port dues, the Union fears the company is minimising the chances of securing the payment of the crew wages and their repatriation by having the ship arrested.
The Union is urging the ministers to intervene to ensure that Peel Ports works with Nautilus, the ITF and the P&I club to 'find a suitable way forward to end a situation which has gone on for far too long and which should not be tolerated in the 21st century'.
Nautilus General Secretary Mark Dickinson said the case highlights the unfair competition posed by foreign tonnage operating in the UK sector of the North Sea, and he urged the government to prevent similar cases in future through effective application and enforcement of cabotage controls, work permits and National Minimum Wage requirements.
Follow this story
Nautilus news

Nautilus news
---
Tags