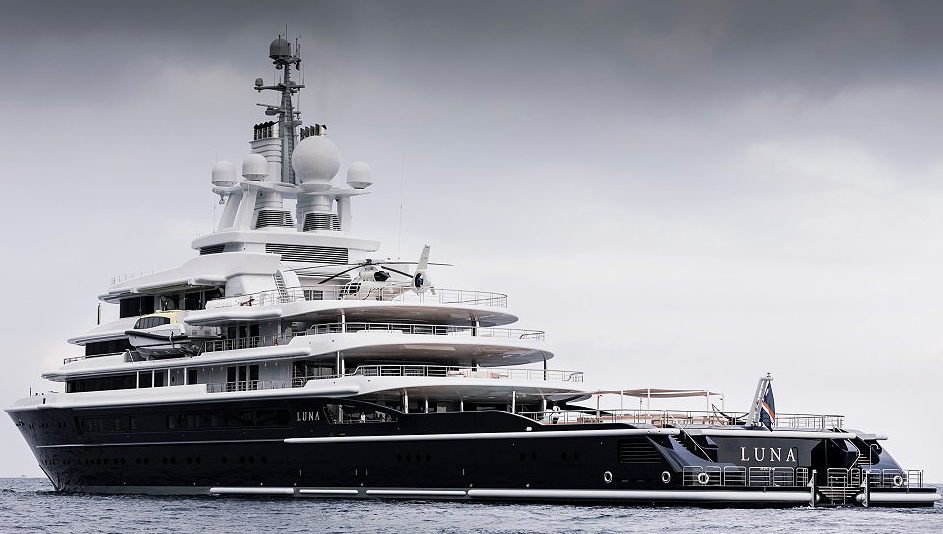 Nautilus International is providing advice and assistance to members serving on a superyacht who have been caught up in a bitter divorce dispute between the Russian billionaire owner and his ex-wife.
The Union stepped in to support members after crew on the 115m Luna – the world's second largest expedition yacht – had their passports seized by local authorities in Dubai, where the vessel has been impounded since October last year as a result of divorce proceedings between the Russian owner, Farkhad Akhmedov, and his ex-spouse, Tatiana Akhmedov.
They were told their passports were being taken to prevent the superyacht from leaving Dubai. However, this action has meant that crew have been unable to leave the vessel or the emirate for rotational leave, or if they have resigned from their positions.
Working with the Marshall Islands flag state, Nautilus has sought to provide reassurance to the members working onboard – many of whom were worried about speaking to the Union because of onerous non-disclosure agreements.
The Union is now awaiting confirmation of a court judgment that is expected to order the return of the passports to the crew.
Nautilus International strategic organiser, Danny McGowan said: 'Yet again we have seen Nautilus members caught up in a yacht owner's personal issues. Yacht crew deserve the right to go to work without worrying about whether the owner is going through a divorce or – in the case of the superyacht Indian Empress – has their assets frozen whilst fighting extradition.
'We stand ready to assist our members wherever they are in the world, and we urge all yacht crew to become Nautilus members so they can have the support of the Union for maritime professionals if they get caught up in similar issues,' he added.
---
Tags