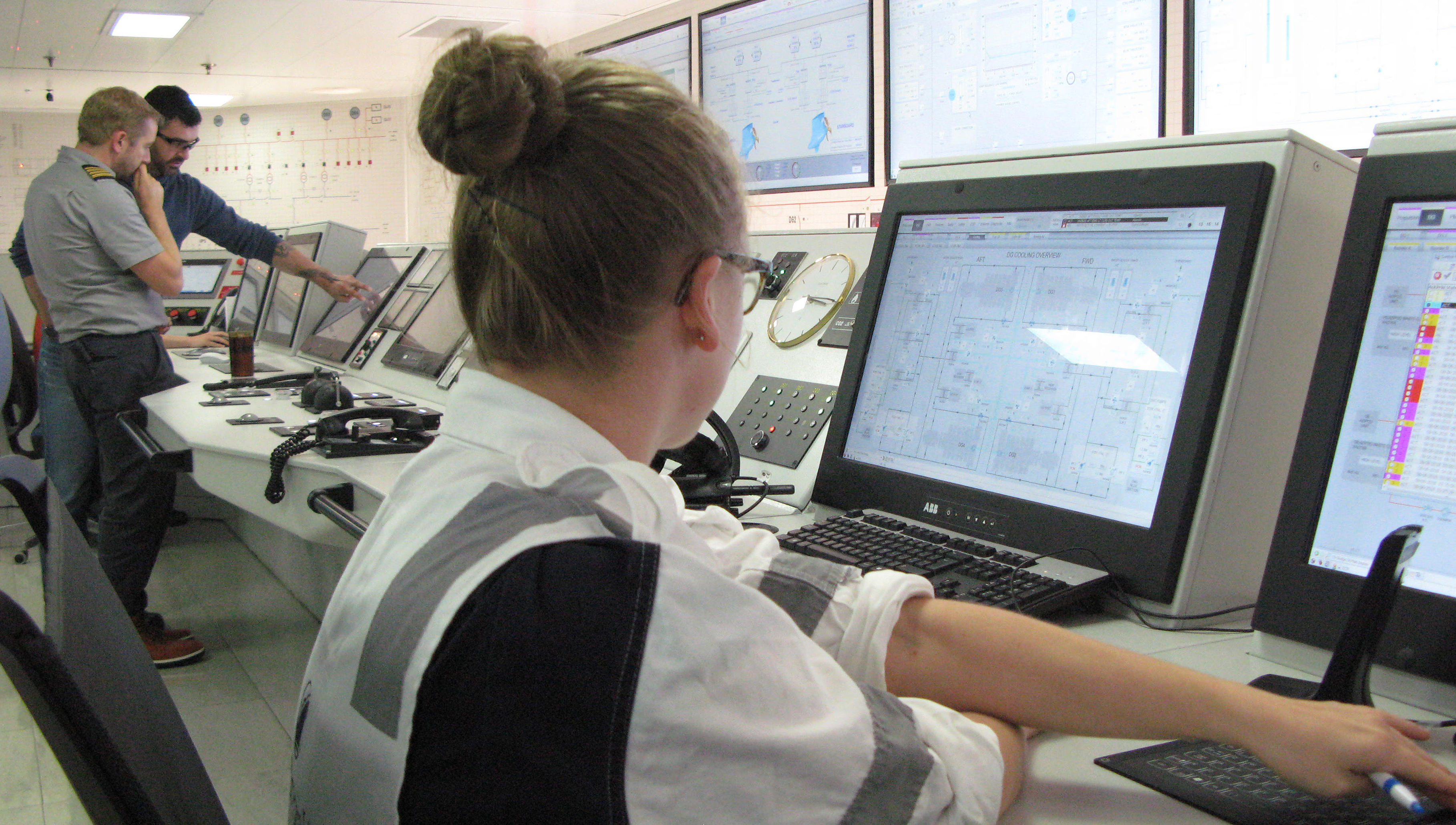 Members of the ITF Cruise Ship Task Force – including Nautilus International – have been closely following the impact of the coronavirus crisis on the cruise industry.
Latest figures collated by the ITF indicate that 306 out of 338 global cruise vessels are currently laid up. This number excludes some smaller companies operating mainly coastal or expedition cruises.
Most cruise companies have cancelled all sailings until April, with a number not expecting to start operating again until mid-May 2020. Virgin Voyages – with which Nautilus is currently seeking a collective bargaining agreement – has suspended the inaugural sailing of Scarlet Lady until 15 July 2020.
In addition to reports that Saga have offered their vessels to the United Kingdom's National Health Service (NHS) as floating hospitals, the CSTF have been advised that American Queen Steamboat Co. has offered their vessels to the United States military for quarantining of deploying and returning military personnel.
International organiser, Danny McGowan, said: 'It is encouraging to see ITF affiliates working together to collate this information and look after the interests of seafarers working in the industry. A globalised industry needs a globalised response – both from the employer side and from the union side – to be able to bounce back from this crisis.'
Meanwhile, Nautilus Federation affiliate AIMPE has looked at the extent of cruise vessels currently off the coast of Australia, reporting at least eight vessels moored outside of Sydney and one outside of Fremantle. There are concerns that AIS has been deactivated on some other unidentifiable vessels.
Off Australia: cruise vessel updates from AIMPE 3 April 2020
Off Sydney
Ovation of the Seas
Celebrity Solstice
Spectrum of the Seas
Voyager of the Seas
Ruby Princess
Radiance of the Seas
Departed Sydney
Carnival Splendour – next port Gladstone, Queensland
Carnival Spirit - next port Gladstone, Queensland
Queen Elizabeth – at anchor Gladstone Queensland
Off Fremantle
The World – at anchor
Artania – at berth
Departed Fremantle
Seabourn Encore – next port Colombo, Sri Lanka
MSC Magnifica – next port Colombo, Sri Lanka
Vasco da Gama – next port Cape Town, South Africa
Off Brisbane
Sea Princess – berthed in Brisbane, Queensland
Sun Princess
Pacific Dawn
MSY Wind Spirit
Departed Brisbane
Azamara Journey - departed Brisbane, next port Benoa, Indonesia
Off Melbourne
Viking Orion
Golden Princess
Nautilus members who are experiencing difficulties related to the coronavirus outbreak are advised to contact their industrial organiser for assistance. In an emergency members can also contact the Nautilus 24/7 helpline.
More help and our coronavirus resource hub can be found on our Assistance page.
---
Tags