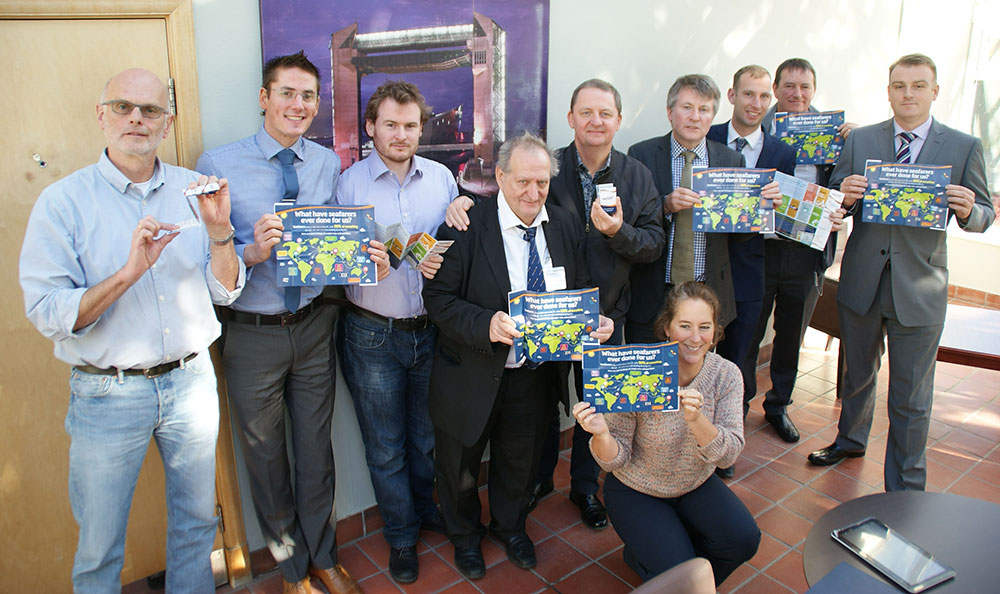 Nautilus launched a leaflet in October 2017 to explain to those outside the maritime industry why seafarers are so vital to the UK.
The leaflets – known as 'z cards' – were launched at a Nautilus Council meeting and answer the question: 'What have seafarers ever done for us?'
The credit card-sized leaflets accompany the Union's online animations and explain that 95% of everything we use and consume comes to the UK by sea. The cards fold out to show a map of the world and the trade routes for 10 of the UK's favourite imports, including tea, clothing and oil.
The reverse gives some interesting facts about the maritime industry - including how much lamb the UK typically imports, how many seafarers the UK has, and the industry's value to the wider economy. Raising the profile of the wider maritime industry in the UK helps Nautilus raise its profile and gain support for campaigns and other work, which ultimately seek to improve the lives of members.
The cards have already been sent to all UK MPs and Nautilus members can also request copies to give out to help the Union raise the profile of the industry.
---
Tags