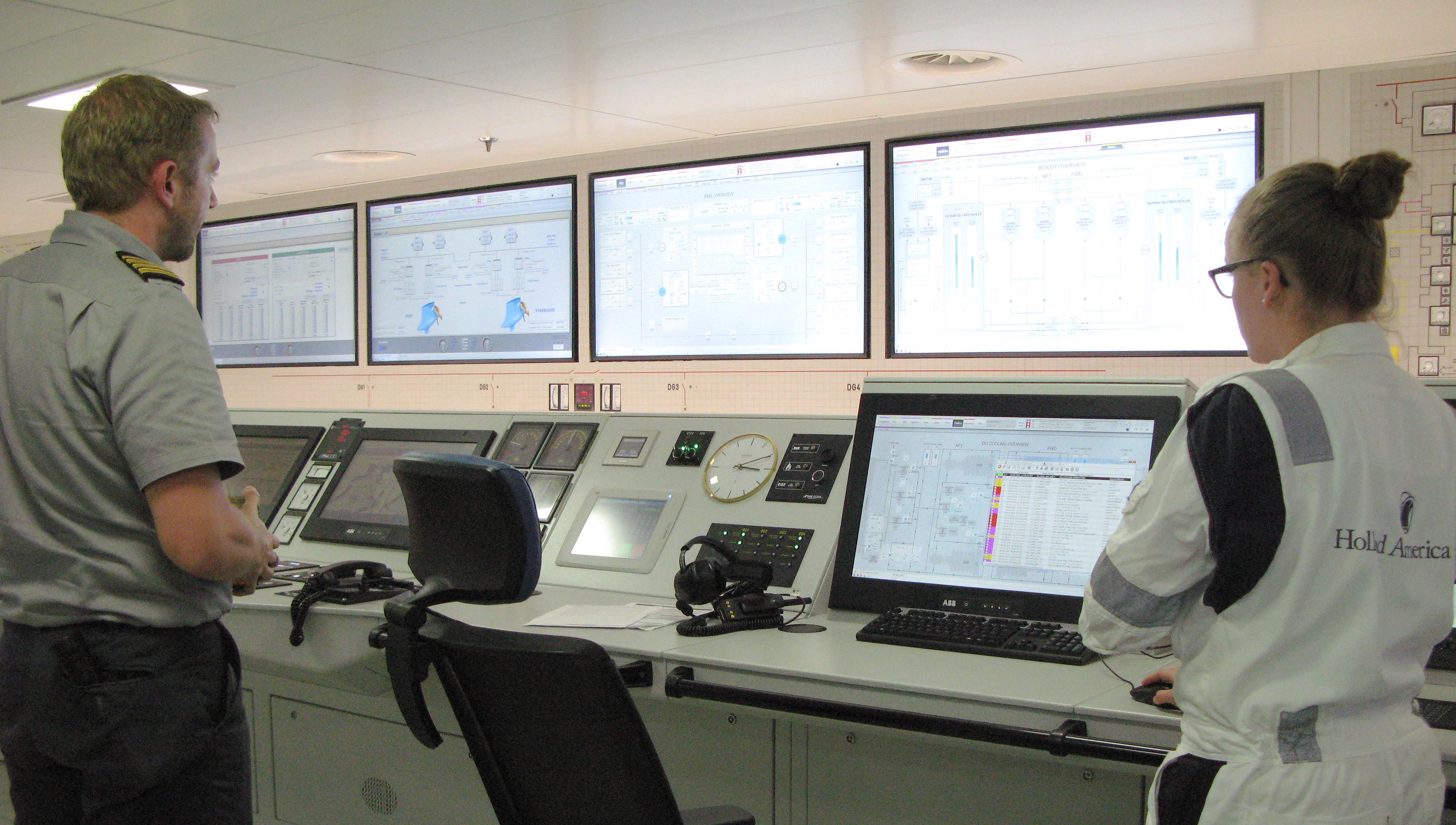 Nautilus members serving in the Holland America Line fleet have accepted a 9% pay rise over three-years.
Members will see an annual pay rise of 3% for the next three years, as well as a number of other improvements.
HAL has agreed to carry out a study of deck and technical officer workloads 'in recognition of the need for officers to stay fit and well rested to perform their work to their best ability - recognising that the issue of fatigue in the seafaring industry as a risk that requires an internal review'.
The HAL Collective Bargaining Agreement – Consultation (CBA) 2019-2021, was agreed in November 2018 with Marine Manpower Services (Guernsey) Ltd and HAL Beheer BV for members serving on Holland America Line Vessels.
Nautilus was represented by Dutch and UK officials, Marcel van Dam (the Netherlands) and Gary Leech (UK), and supported by lay representative Matthijs van Steensel. Representing the company was senior director human resources, Fleet Workforce Management Eric Visser; Monica J. Fernandez, assistant general counsel and Robert S. Leijen, director human resources Europe. Matthew Jaenicke, group managing director Viking Maritime Group was also present.

Nautilus head of organising Garry Elliott commented: 'This settlement falls in line with Council objectives and therefore Union policy to secure longer term pay deals, which the Union believes is in the best interest of members, and it develops deeper and more extensive relationships with employers through a partnership approach to industrial relations.'
Nautilus senior national secretary Mr van Dam confirmed: 'The result is a good package. We presented it with positive advice [to accept] to our members, and a large majority of members voted in favour of it.'
The agreement followed previous meetings over two days in August 2018. After two intensive days of negotiations in Rotterdam in November, the CBA parties reached the principle agreement which was accepted by members.

The 3% per cent wage increase - which took effect from January 2019 and will apply each January in 2020 and 2021 - is in line with other increases agreed within the Carnival group.
Agreements have also been made for new wage scales for the electrician, IT Officer, Security Officer, 4th Engineer, 3rd Officer and the Safety Officer. The possibility to sail 3-on/3-off will be extended to 2nd Officers and senior 3rd Engineers.
First steps have been made for the Master / Captain and Chief Engineer to work less hours from the age of 60.
Consolidated wages have been proposed for the Staff Chief Engineer, the Chief Electrician and the Environmental Officer. Once this proposal has been worked out, it will be submitted separately to the relevant group for approval.
In a bulletin to members industrial officer Gary Leech said: 'It is our opinion that the total package is a good package and therefore Nautilus presents the result with a positive recommendation to you.'
The results of the planned deck and technical officer workloads study will be shared with the Union once undertaken.
---
Tags