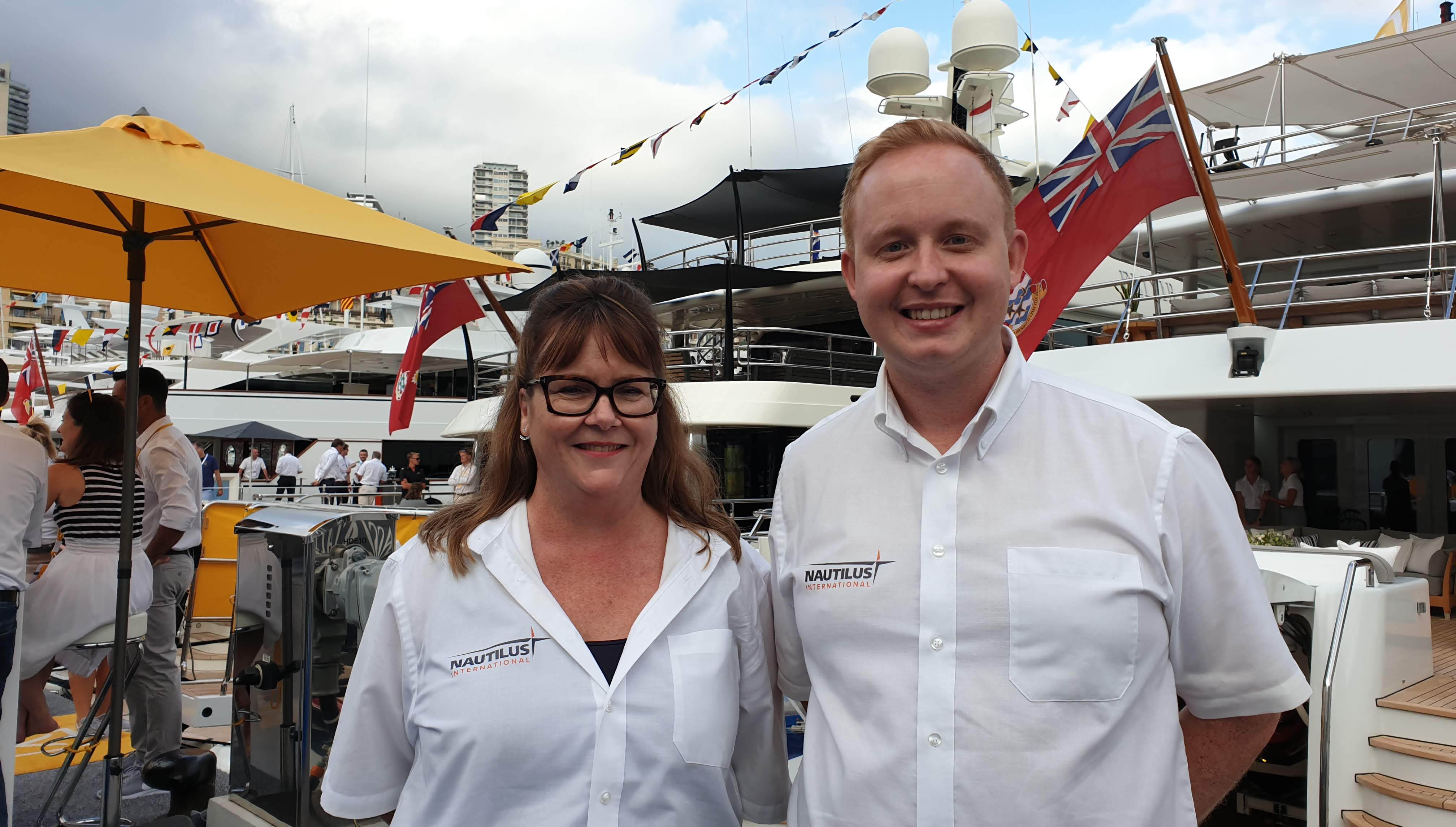 The last week of September saw Nautilus staff attending the flagship superyacht event of the year, the Monaco Yacht Show.
The Union's international organiser Danny McGowan and sea service administrator Pauline Parry attended the principality's annual show, ensuring that the superyacht industry continues to recognise the importance of Nautilus's drive for increased safety, welfare and professionalism of the industry.
Based in the ACREW/IMM Lounge at La Rascasse, the Union signed up several yacht crew into membership and issued the industry-leading Service Record Book to those new members requiring one.
Mr McGowan and Ms Parry also met with several recruitment and placement services, keen on ensuring that seafarers use dedicated and approved agencies rather than run the risk of using 'pop-up' services.
Speaking of the event Ms Parry said: 'It is always good to see our members face to face, and to see those captains and chief engineers who we regularly verify sea service with.
'While the show is always a busy one for crew, we're always glad to be on hand to answer any questions that people may have, about sea service or any of the other issues they may face.'
Mr McGowan said: 'Our presence at the show is important for us to remind owners and managers that Nautilus is the only trade union and professional association operating globally in the industry. We want the industry to succeed but the success cannot come at the expense of those working within it.'
---
Tags