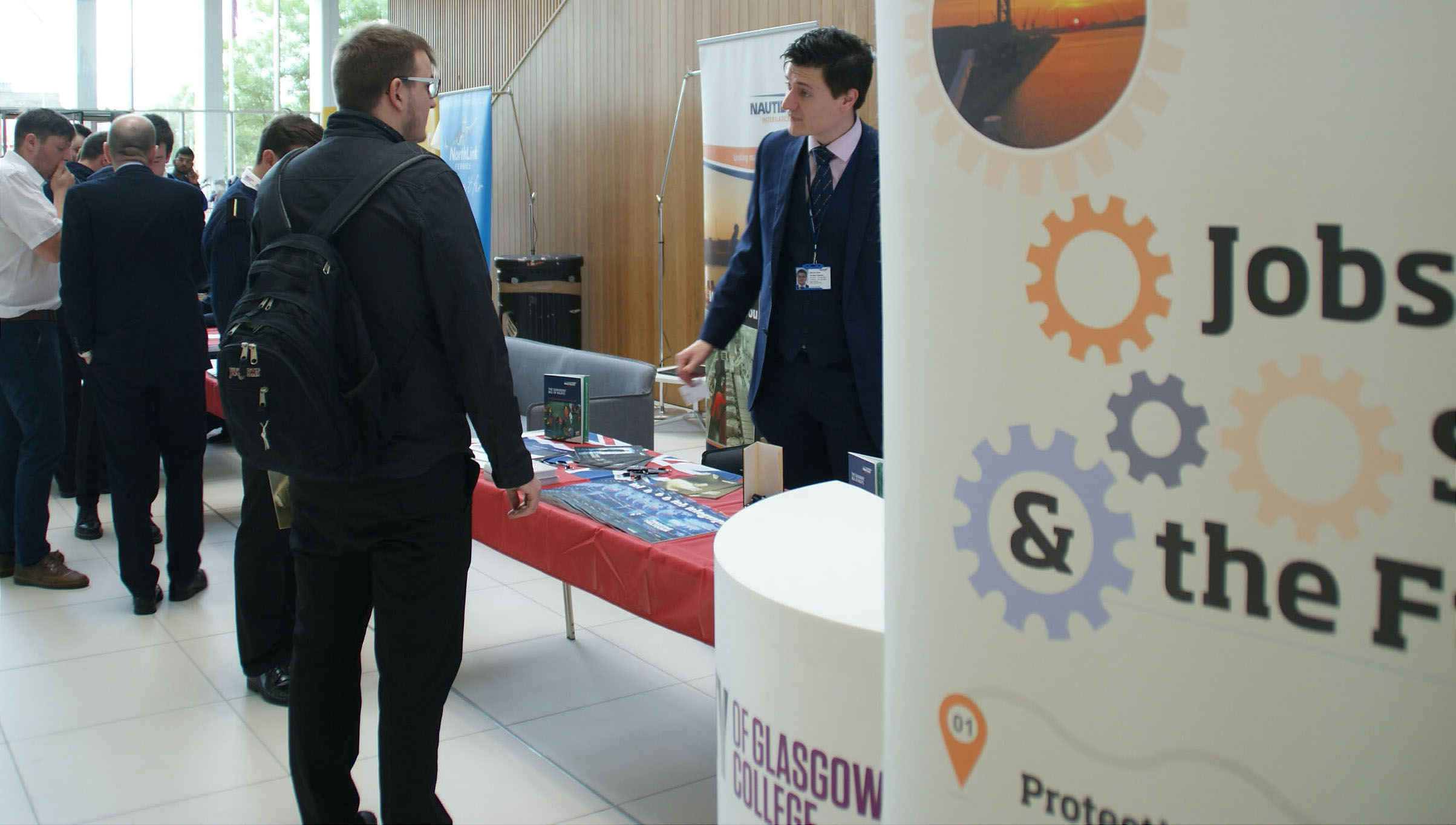 Nautilus International has staged a pilot recruitment event, in partnership with the City of Glasgow College, to help aspiring officers find their first job at sea.
Aimed at Phase 5 officer trainees of all disciplines, the event aimed to give cadets a chance to meet companies who are investing in UK officer employment and training, and to get advice on such things as CV writing and interview techniques.
Martyn Gray, Nautilus strategic organiser for cadets, said: 'This event is a response to the challenges that many young members face in finding their first post as a certificated officer – and especially those in the HNC category, who can find themselves in a dead end unless a company makes an extra investment to get them where they need to be for their future careers.
'City of Glasgow College was the right place to do this inaugural event, as it has demonstrated its commitment to train the quality UK officers that we need for the future,' he added. 'We have been delighted with the response and the feedback from cadets who came to the event has underlined its value.'
Steven Turner, City of Glasgow College's UK client liaison officer, said: 'We are delighted that Nautilus International has chosen the college to pilot this event, which I am sure will go from strength to strength. It is giving our maritime professionals both the support they need to move forward in their career and our college the opportunity to further develop our bond with the industry.'
Julie Arnold, cadet training manager with Shell, said the response to the event had been remarkable. 'We work well with Nautilus and it is good to be able to help the maritime sector in the best way that we can. We are growing, and it is nice to be able to support UK officer training.'
---
Tags