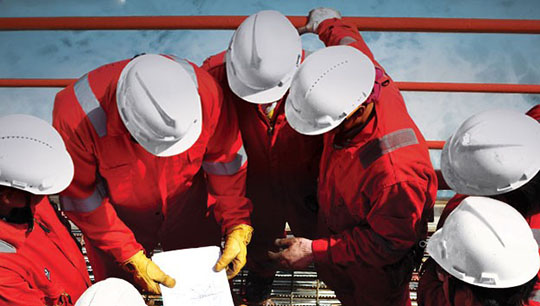 Nautilus International has vowed to fight 'brutal' job losses at offshore supply company Subsea 7, which plans to slash its workforce by 25% in coming months.
The swinging job losses could see an overall reduction in headcount of 3,000 from a global workforce of 12,000 by the end of the second quarter 2021.
Two-thirds of the cuts would affect the non-permanent workforce and one-third permanent employees.
Subsea 7's active fleet of 32 vessels would be reduced by up to 10 vessels through the non-renewal of chartered tonnage and the stacking of owned assets.
Union officials called into question the need for cost-saving through job losses after the company said via press release that a 'reshaping of the fleet will take place', which indicates that vessel purchases could also be made.
'If this is the case, it would be another example of a company putting profit before people and exploiting the global crisis,' organiser Lee Moon said.
Nautilus understands that a breakdown of job losses is likely to be 2,000 non-permanent (agency, contractor and day rate workforce) staff and 1,000 permanent offshore and onshore employees worldwide.
More details are likely to be released following reports from the regional businesses being carried out into the financial impact of the pandemic.
In response to further information from Nautilus, Gary Duncan, Subsea 7 Human Resources Manager based in Aberdeen, said he 'does not have any information from crewing services'.
'Nautilus International has worked hard with employers and governments on a national and international level to mitigate against the impact of the global pandemic, and it is unacceptable that a company, who claims to be a "global leader" is taking such drastic measures,' Mr Moon said.
'A reduction of 25% of any workforce is unacceptable without the full and proper consultation of trade unions so, because of the global impact this may have, we will now approach our sister unions to join forces and resist this brutal attack on jobs.
'We ask that all members encourage their colleagues to join a union so that we can be united in our stand.'
---
Tags