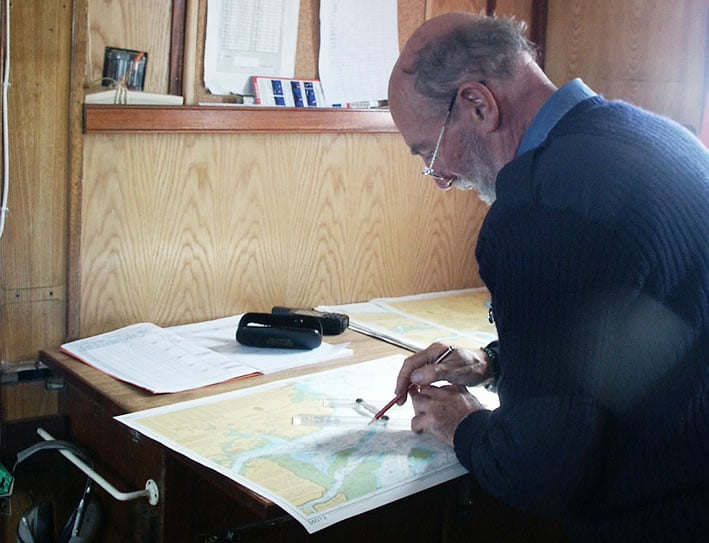 Nautilus is backing new research which warns shipping companies that they will face increasing recruitment and retention problems if they fail to provide decent pensions for their seafarers.
A report published by the Ensign Retirement Plan warns that maritime employers are dangerously under-estimating the importance that seafarers place on retirement savings and good workplace pensions.
The Ensign research reveals that more than half of employers surveyed see pensions as a 'not very' or only 'moderately' important part of their overall employee benefits package – while more than four in every five workers in the sector regard pensions as 'very' important, ranking them as more important than job satisfaction, workplace environment or flexible working arrangements, when choosing their employer.
While employers said the recruitment and retention of staff is their single biggest HR challenge - ahead of political and regulatory developments and globalisation – they ranked pensions as only sixth among the factors affecting recruitment and retention, behind such things as flexible working and workplace surroundings.
The report also warns that seafarers could face significant hardship in retirement as a result of an 'alarming' lack of understanding of their pension rights. Only 42% know how much they are paying into their pension; only one in three know what they need for a decent retirement, and over half (54%) have no idea, or have forgotten, how much they are paying in fees and charges.
Ensign chairman Rory Murphy commented: 'Far too many employees are unaware of the tax advantages of pension saving, or don't know how much they need to save, or even how much they are saving. This is a toxic cocktail which could lead to poverty in retirement for thousands of workers, and as such is a critical issue for our industry. Doing nothing is not an option.'
Ensign CEO Andrew Waring added: 'This research represents a wake-up call for employers in the shipping and maritime sector. It illustrates an alarming disparity between the industry's employers and their workers in their attitudes to retirement provision, with employers worryingly slow to recognise the importance of pensions to their staff.
'The message from these findings is clear: employers who downplay the importance of pensions risk losing out in the battle for talent.'
Nautilus general secretary Mark Dickinson said the Ensign report reinforced the findings of research carried out by the Union showing that while more than 60% of seafarers say that saving for retirement is a priority, the same percentage was not in a company pension scheme.
'This new study clearly demonstrates the value that seafarers place on pensions and underlines the need for many shipping companies to improve the package that they offer – especially for young maritime professionals – if they are serious about recruiting and retaining the skilled personnel they need.'
---
Tags