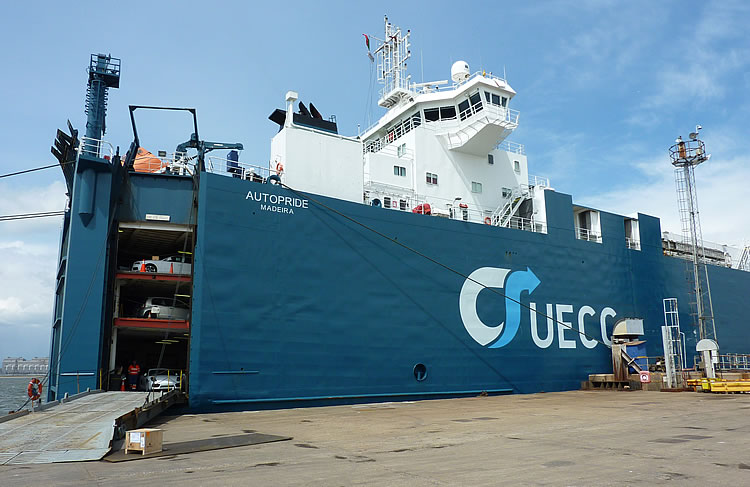 Nautilus has secured jobs and hammered out a pay deal for members put on standby at UECC (Guernsey) Limited.
The vehicle carrier operator introduced a raft of cost-savings measures after the widespread shut down of new vehicle manufacturer production lines resulted in the almost total loss of all cargo volumes and consequent loss of income.
Onboard job losses are expected at the company including non-renewal of temporary contracts. Shoreside staff have been made redundant.
However, following Union negotiation, UECC acknowledged the need to retain the most senior onboard skills and capabilities, meaning no Nautilus members employed by UECC (Guernsey) Ltd would be vulnerable to redundancy.
Members who have been put on standby by the company will receive 90% of their salaries with no monthly cap on payment.
The agreed standby pay deal is due to take effect from Monday 27 April.
The Union has also agreed to new rotations of 2:1, nominally eight weeks on and four weeks off. While the new rotas will affect members' time off, they will not be impacted financially once the vessels return to regular service, Nautilus head of recruitment and membership Derek Byrne said.
The changed rotations will be reviewed in 12 months.
As an international company the pay deal will be financed entirely by UECC unless UK government support becomes available for seafarers employed outside of the UK. Details of the furlough conditions have been emailed to staff.
UECC now plans to roll out cost savings globally. It will put seven vessels into lay-up, with three identified for cold lay-up as and when it becomes possible to de-crew them. The remaining four vessels will go into warm lay-up.
Delivery of new build vessels will be delayed.
The company bonus scheme has been cancelled.
UECC was in a financially perilous position prior to the global coronavirus pandemic.
---
Tags