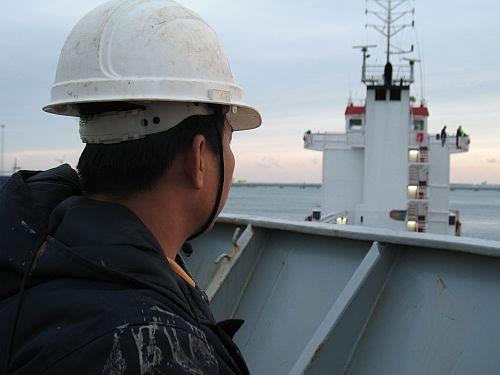 Nautilus has added its voice to calls by international unions for urgent global and regional cooperation by governments and shipping companies to fight piracy off the coast of west Africa.
An attack on two vessels in the Gulf of Guinea – a designated International Bargaining Forum 'high risk area' – in early November led the International Transport Worker' Federation (ITF) to issue the call for action.
On November 2 pirates kidnapped nine crew members from Norwegian-flagged MV Bonita while the vessel was at anchor off the coast of Benin in West Africa. Two days later four crew members were taken hostage off the coast of Togo from Greek-flagged Elka Aristotle.
Several other abductions have been reported in the Gulf of Guinea in recent months, including eight crew taken hostage off Cameroon in August, and 10 Turkish seafarers off the coast of Nigeria in July.
Nautilus general secretary Mark Dickinson said unions were concerned at the mounting physical and mental health toll on seafarers while transiting West Africa. He urged members to call the Nautilus 24/7 helpline in case of emergency.
Members can also contact their Union industrial representative in business hours while ashore and by logging into My Nautilus.
ITF seafarers' section chair David Heindel called on the shipping industry, governments and unions to work collaboratively to eliminate piracy in the Gulf of Guinea.
'The entire maritime industry urgently needs to take action to improve prevention, reporting and response to attacks across the Gulf,' he said.
The International Maritime Bureau (IMB) urges seafarers to remain vigilant in West African waters with pirates being well armed and often violent. Generally, all waters in or off Nigeria remain risky with many attacks left reported, it said.
Last month the IMB reported that the Gulf of Guinea accounts for 86 percent of crew taken hostage and nearly 82 percent of crew kidnappings globally.
---
Tags