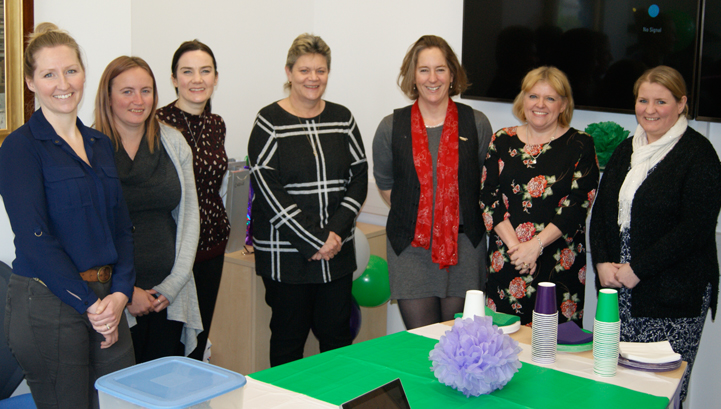 The European maritime industry marked International Women's Day 2018 by pledging to increase female involvement in shipping.
In a joint statement on 8 March 2018, the European Community Shipowners' Associations (ECSA) and the European Transport Workers' Federation (ETF) announced that they had co-signed a declaration to promote equal opportunities for women and men in the transport sector.
The two industry bodies also pointed out that they were founding partners of the European Platform for Change, launched in November 2017, which brings together organisations to share good practice in increasing and improving female employment in transport.
In his role as a spokesperson for the ETF, Nautilus general secretary Mark Dickinson commented: 'The ETF is strongly committed to working with our social partner ECSA towards increasing female participation in shipping. This involves in particular improving job quality, adopting active recruitment and retention policies, fostering a sound work-life balance and helping women to get the skills and experience required for the jobs of tomorrow in the context of the digital age.
'It is in these areas that we will move to ensure that shipping becomes more gender sensitive, that ships are safer places to work and are free from harassment, and that we provide satisfying and rewarding careers regardless of gender.'
Nautilus also marked International Women's Day as an individual Union, with meetings of the Nautilus Women's Forum in London and Rotterdam, followed by a staff event focused on trade union values.
In a speech to colleagues and forum members in Rotterdam, London and Wallasey, executive officer Sascha Meijer reminded colleagues that the history of International Women's Day was rooted in workplace organising. 'International Women's Day originated in 1908 in New York, when women garment makers campaigned for better working conditions in the company,' she pointed out. 'In 1910, an international conference of women determined that each year a day should be set aside to press for women's demands. The first International Women's Day was held in 1911, and in 1975, The United Nations started a yearly celebration of International Women's Day.'
She continued: 'This year's specific theme is #PressforProgress. It is all about gender equality and about empowerment of girls and women. It is also about campaigning for sustainable development goals, including inclusive and quality education and lifelong learning for all.
'Colleagues,' she concluded, 'we are unionists, and together we fight for equality and social justice. For women and men, for workers, for seafarers and for other maritime professionals.
---
Tags