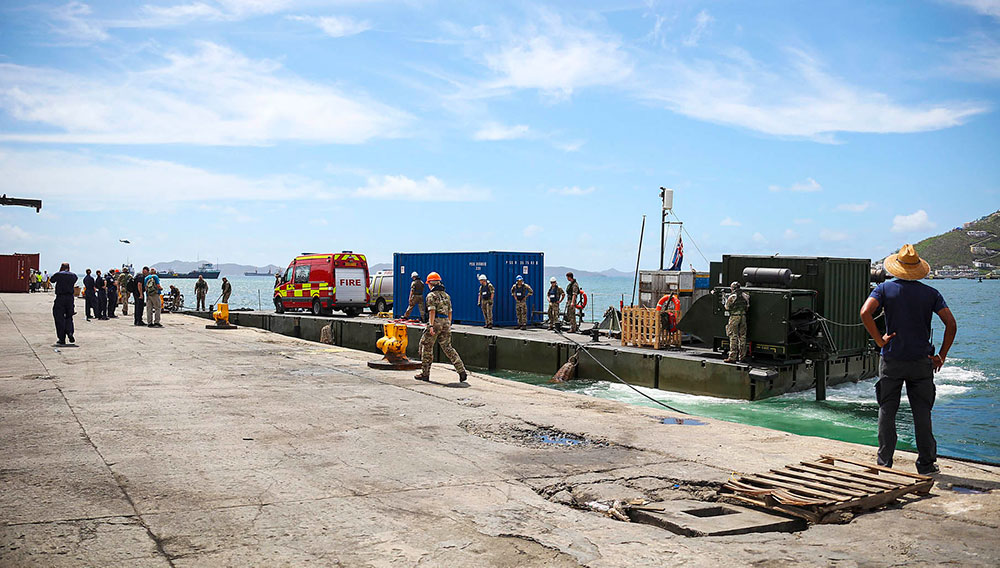 Nautilus has joined with other unions representing Royal Fleet Auxiliary staff and seafarers to make a top-level protest over the 'untenable' pressure on members' terms and conditions.
In a letter to defence minister Gavin Williamson, the general secretaries of Nautilus, the RMT and the PCS union call for a meeting to discuss concerns over the damaging impact of seven years of tough pay restraint following another year in which a 1% pay cap was imposed on RFA seafarers and shore-based staff.
They stress the strategic significance of the RFA to the country's economy and security and warn that its increasingly important role in providing protection for UK-registered shipping has not been reflected in the way in which members' pay rates have been pegged in recent years.
'It is clear that we have reached stalemate with the employer and out members rightly instruct us that the status quo is unacceptable,' the letter warns.
The RFA has always been a pivotal part of this maritime nation's defence, and is being asked to do more and more – but our members are being asked to accept increasingly smaller salaries. Nautilus general secretary, Mark Dickinson
'As the biggest employer of British seafarers, we believe the RFA has a responsibility to properly reflect the very special skills and expertise of its maritime personnel,' he added. 'It has to respond to the hugely damaging impact on morale that successive years of pay restraint has created. We want to work with ministers to find ways in which we can build a better future for a vital fleet and the personnel who help to keep the Royal Navy in action, whilst also delivering humanitarian relief, supporting counter-piracy operations and multinational work to combat drug smuggling.'
---
Tags