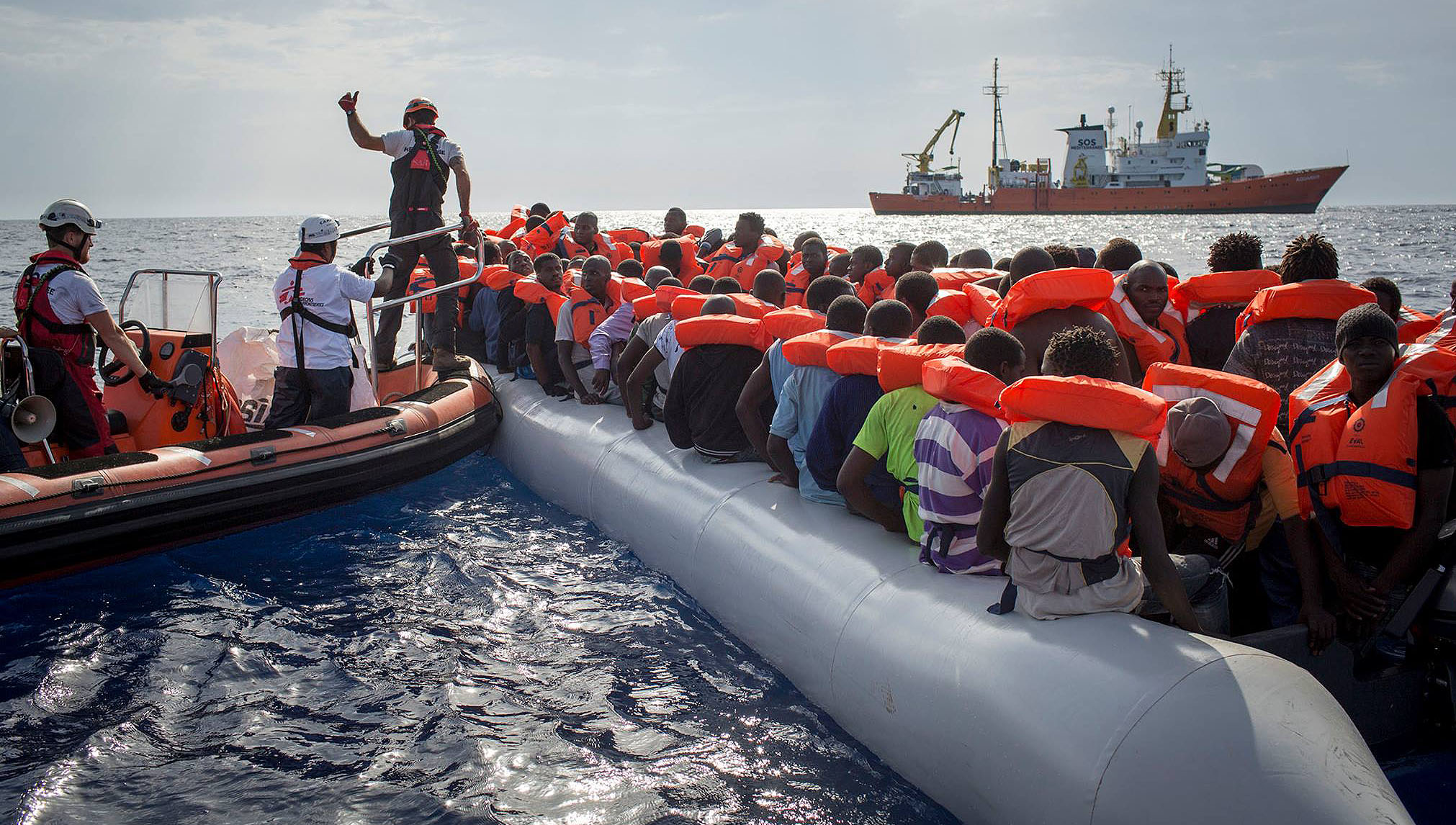 Unions have expressed deep concerns over the refusal of Italy and Malta to meet their legal obligations to allow the landing of migrants picked up by the Gibraltar-flagged rescue ship Aquarius.
Nautilus and the International and European Transport Workers' Federations have warned of possible future implications for merchant ships that have met their UNCLOS and SOLAS obligations to rescue persons in distress at sea.
'It is high time the European Union and its member states got their act together and agreed a long-term sustainable solution to this long-standing problem at its borders and addressed the issue in a humanitarian manner and in a way which is consistent with UNHCR principles, in order to secure prompt and predictable disembarkation,' said ITF general secretary Stephen Cotton.
ETF general secretary Eduardo Chagas pointed out that merchant ships and seafarers have rescued more than 50,000 people in the Mediterranean in the past three years. 'But this is not a lasting solution to a structural problem that governments need to solve,' he added. 'Using merchant ships as rescue boats also poses safety risks for seafarers and migrants alike, especially if they are not allowed to enter the nearest ports and have to travel long additional distances.'
Nautilus general secretary Mark Dickinson said the decision by Italy and Malta to refuse permission for Aquarius to disembark people picked up from the sea off the coast of Libya sets a worrying precedent that could leave seafarers exposed to serious health and safety problems, as well as the risk of violence. 'The scale of this problem is such that countries must uphold their responsibilities under international law by providing a place of safety to disembark those who are rescued,' he added. 'If those principles are not respected, we could face the horrific prospect of 'pariah' ships being banned from country after country – with conditions onboard rapidly deteriorating.'
---
Tags