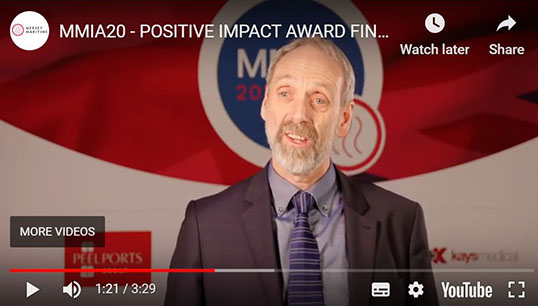 Public voting is now open for your favourite seafarers' charity in the 2020 Mersey Maritime Awards – you have until February 14 to make your vote count.
The Nautilus Welfare Fund (NWF), which runs Mariners' Park retirement estate in Wallasey, has been shortlisted for the Positive Impact category.
The award recognises maritime charitable organisations, or other enterprises, that bring about positive measurable change to the lives or living conditions of individuals and the community.
In 2019 the Nautilus Welfare Fund expanded its range of specialist services to retired seafarers and their dependents, including accommodation at Mariners' Park, in Wallasey. The 16-acre site on the banks of the River Mersey is the focal point for the charity's work. It offers 125 homes, mostly bungalows and apartments, plus a residential and nursing home, creating a unique maritime community.
The opening of John Fay House in May provided 12 new state-of-the-art independent living apartments.
The estate now plans to expand further with the restoration and development of Gibson House, in a development project worth more than £10m that will provide another 26 apartments with front and side waterfront views which are earmarked for Nautilus Welfare Fund residents.
The NWF also offers financial support and caseworker services to individuals across the UK in addition to its strong presence on Merseyside.
Industry vote rules
Participants will be required to provide their name, company and valid company email address
Participants are only eligible to vote once for each award category
Participants are not permitted to vote for their own company, colleagues or organisation (these votes will be excluded from the final scores)
You will need to create an account then scroll down until you see the Nautilus Welfare Fund logo. Click the heart symbol to vote.
Please also forward this email to your friends and colleagues so they can vote too!
---
Tags