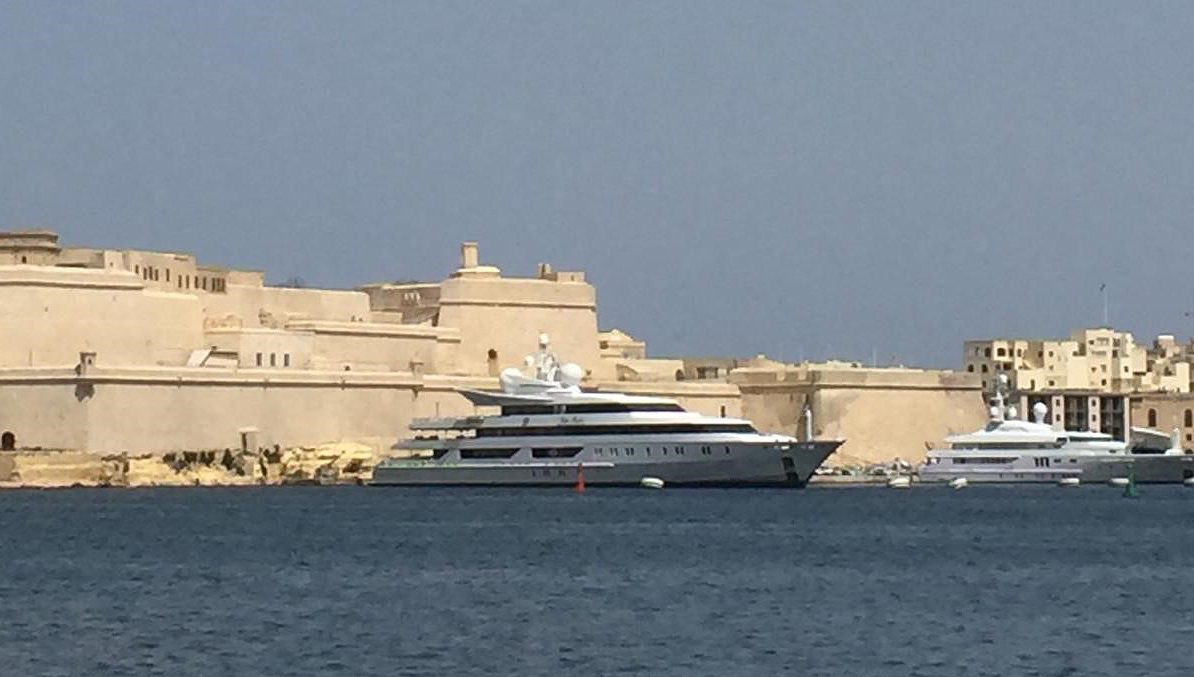 Nautilus legal experts have finally concluded a long battle to secure almost US$1m in unpaid wages for crew members from the superyacht Indian Empress, which was abandoned by its owner over a year ago.
The Union has been representing the interests of crew on the 95m yacht, which was arrested in Malta in March this year after being abandoned by its owner, Kingfisher beer and Formula 1 Force India tycoon Vijay Vittal Mallya, in September 2017.
The Nautilus legal team managed to secure an initial total of US$615,000 in owed wages following discussions with the superyacht's P&I club under the terms of the Maritime Labour Convention's financial security provisions.
Following the judicial sale of the vessel to the company Sea Beauty Yachting for €35m in September, the Union's lawyers have been working with court authorities in Malta to ensure that crew are paid the remainder of their outstanding wages as part of the process to pay all the creditors – including suppliers, service providers and financiers - who were owed money by Mr Mallya.
A total of US$290,426 has been secured through these negotiations, with individual payments ranging between US$1300 to $55,000 and averaging $20,745.
One member told the Union: 'On behalf of all the other crew I would like to thank you and your team for your hard work with our situation! We appreciate it all!'
Nautilus international organiser Danny McGowan commented: 'We are glad that we were able to help our members in this way. It is so important that maritime professionals working onboard superyachts join Nautilus before they encounter this type of issue, as waiting until they have a problem normally means that it is too late.
'If the shipowner had a relationship with Nautilus, we are sure that we could have resolved the issue without resorting to arresting and selling the vessel,' he pointed out. 'Again, we issue our call to superyacht owners, managers and other potential strategic partners to work with us in order to try and prevent situations escalating as they did here.'
Head of legal services Charles Boyle said he was pleased to see the end of the long-running case. 'It has been a complicated process, which was not helped by the first sale falling through. However, it has demonstrated the importance of the Maritime Labour Convention's financial security amendments, which meant that the P&I club Skuld paid up to four months' wages owed to crew members earlier this year. Had those provisions not been there, the members would not have received this money at that stage and the value of the MLC is very clear.'
---
Tags