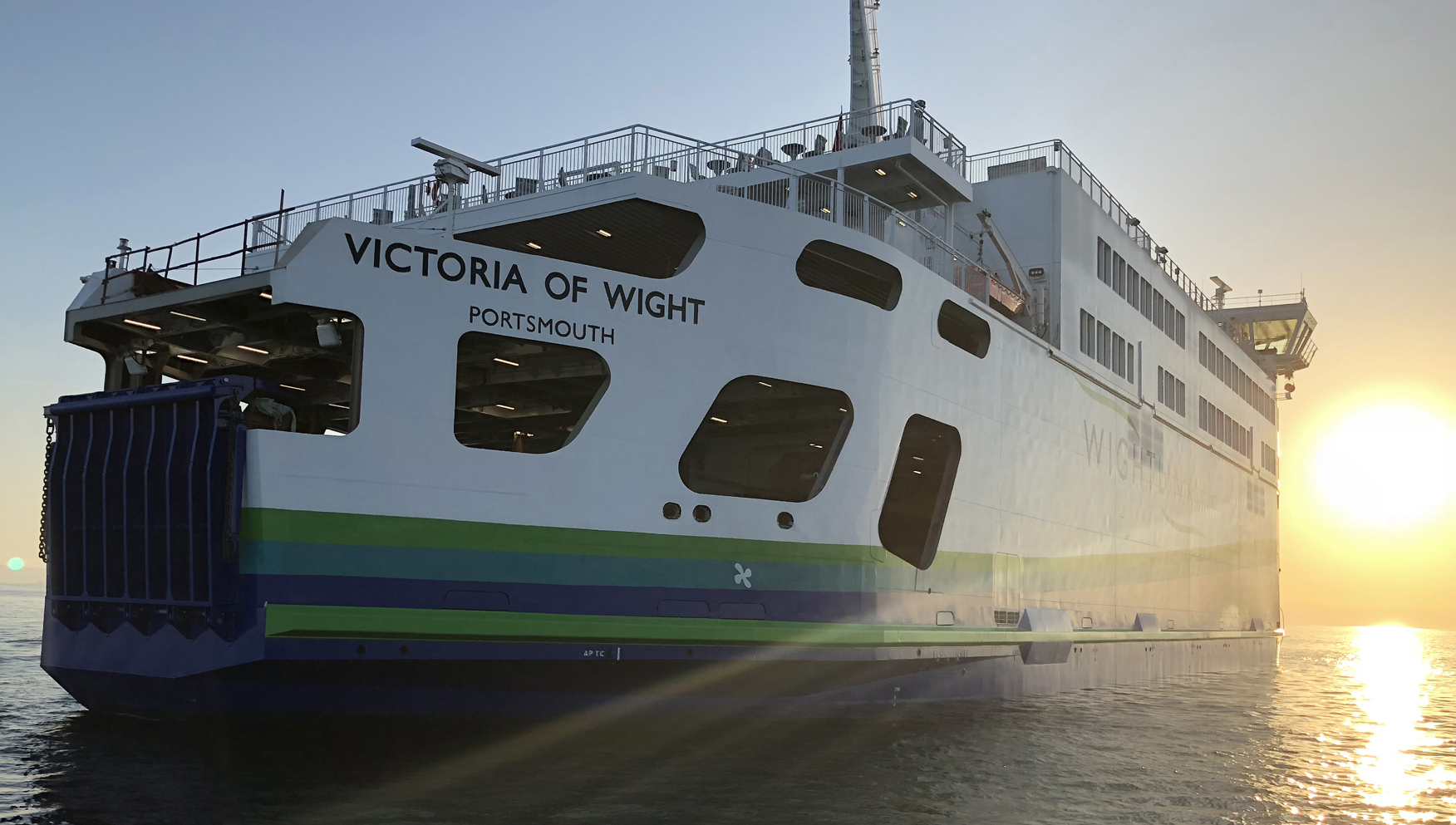 Isle of Wight ferry operator Wightlink has outlined a plan for how the company will operate in the months ahead and how its workforce will be affected, as the coronavirus crisis continues to see a drastic reduction in the number of passengers.
The measures were agreed with the Union as the company reduces passenger sailings to concentrate on bringing essential supplies to the Isle of Wight and support the island's NHS and emergency services.
All Wightlink staff, whether furloughed or working, including senior management, are to receive 80% of pay for the next six months (from April to September).
Fixed-term workers commencing prior to 28 February 2020, either laid-off or placed on zero-hour contracts, are to be reinstated and furloughed under the Coronavirus Job Retention Scheme.
Colleagues can be furloughed, asked back to work or asked to take part in a roster which allows furloughing on a rotational basis and will continue to receive 80% of pay.
When Wightlink profits return to the equivalent EBITDA levels to those seen in financial year 2019, Wightlink will meet with Nautilus and other union representatives to facilitate the recovery of the pay shortfall during the furlough period.
Under the leadership of Isle of Wight Council, all cross-Solent operators are working together to keep the Island connected during the crisis.
Wightlink has suspended its Lymington to Yarmouth car ferry route and its Portsmouth Harbour to Ryde Pier Head FastCat foot passenger service until normal services can be restored.
Its Portsmouth-Fishbourne route is now operating a two-hourly service on one of its largest ships. Wightlink said it also plans to concentrate vital resources onto our Portsmouth-Fishbourne service by using the skills and experience of some colleagues currently working on other routes.
Nautilus members who are experiencing difficulties related to the coronavirus outbreak are advised to contact their industrial organiser for assistance. In an emergency members can also contact the Nautilus 24/7 helpline.
More help and our coronavirus resource hub can be found on our Assistance page.
---
Tags