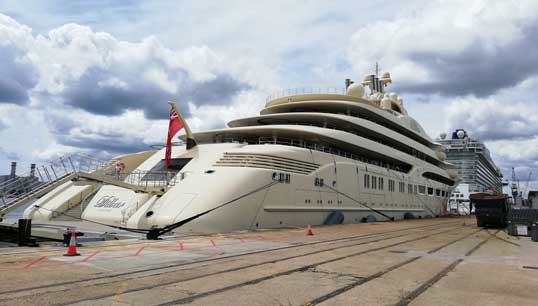 The world's biggest super-yacht, the Caymans Islands-flagged Dilbar, estimated to be worth between US$500-US$800 million, measuring over 500ft long with 60 cabins and two helipads, spent a short time in UK recently after a week-long voyage from Barcelona.
Owned by a Russian oligarch, Dilbar arrived in Southampton on 6 June on its way to Hamburg.
Supposedly the fourth largest yacht in the world by length but biggest in gross tonnage (15,917) and interior volume, the yacht can accommodate 36 guests and 84 crew.
---
Tags