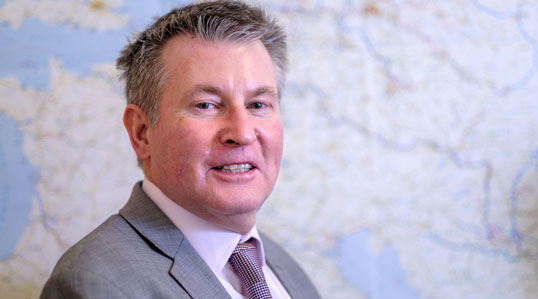 In my role as director of legal services at Nautilus, I spend a section of my time representing members in high-level negotiations. For example, the Union has recently been putting pressure on the UK government to change the wording of the Nationality and Borders Bill to prevent seafarers being criminalised, and we continue to work on amending the Maritime Labour Convention post-pandemic to improve welfare across the board (see pages 22-23).
I also ensure that individuals receive the legal support they need. As we begin to offer more advice to members in these new legal pages of Telegraph, it's worth pointing out that Nautilus has put together useful tools to assist members over the years – especially for the stressful moments right after an incident occurs, which are often crucial.
We encourage all members to download the Nautilus Fair Treatment app from Apple and Android stores. Launched in 2020 following feedback, the app provides members with instant access to Union advice and support following an incident – even if you don't have connectivity.
When you do have phone signal or internet access you can also get immediate legal support via the Nautilus 24/7 helpline, our round-the-clock, 365-days-a-year advice and referral service, which is available via Live Chat, email, phone and SMS.
Our latest statistics show that in the past six months, the service has assisted well over 300 seafarers. The subject matter of the queries is diverse: unpaid wages; bullying/abuse; health; personal injuries; repatriation; and more.
To find out more about these services, look up the Nautilus Fair Treatment app on your app store and visit www.nautilusint.org/en/assistance/nautilus-247