Can you help change the lives of disadvantaged young people? The UK maritime charity Tall Ships Youth Trust is seeking your support…
Nautilus members are being invited to support a major new fund-raising campaign, which kicks off in October 2018, to significantly boost UK sail training capacity.
The Tall Ships Youth Trust is seeking to raise £5m over the next year to secure a new flagship training vessel and to more than double the number of young people it takes to sea by 2023.
Since it was established in 1956 as the Sail Training Association, the charity has given seagoing experiences to some 117,000 young people – helping to transform many of their lives in the process.
'Those of us who have served at sea never forget the impact it can have on you, building self-confidence, self-knowledge and team-working skills,' says chief executive Richard Leaman. He's a retired Rear Admiral who followed his father into the Royal Navy 'to see the world, a bit of adventure, a bit of action and a bit of danger.
'My time in the Navy grew me up and taught me many of the things that youngsters learn with us,' he says. 'Fundamentally, it is about personal development, taking kids who have had the most difficult starts to their lives and giving them a sense of self-worth and social skills.'
The charity currently provides voyages for around 1,200 young people a year, giving them the chance to set and stow sails, take the helm, and do rope work, navigation, meteorology, cleaning and cooking. Of these, 83% are disadvantaged or have disabilities such as learning difficulties, hearing or visual impairment, or behavioural, emotional or social problems.
'Going to sea does wonderful things for them. Almost 90% of them walk away feeling better about themselves, and for 80% it is a defining moment in their lives,' says Mr Leaman. 'It can be a fork in the road, where they can stay with the gang or see another path.'
For a significant number, that path can be a career in the maritime sector. Around 20% of the young people taking part receive a recommendation to return to train and sail again as a member of the volunteer crew, and a couple of the Trust's skippers are former youth offenders who started off this way.
The Trust is careful to monitor the impact of its work, and Mr Leaman says an independent study by Loughborough University showed that seagoing voyages had a greater impact in a shorter space of time than Outward Bound courses. 'It is awesome to see the changes that a few days at sea can make, and how they learn to put other people before themselves,' he adds. 'To be part of that process is what gets me up in the morning – I love it.'
The charity works with almost 40 other organisations around the country – including social services and youth offender teams – and has developed a range of special voyages that are tailored to rehabilitate young offenders, improve the employability of those who have been out of work for a long time, and to help those with special needs.
'There's about 800,000 young people in the UK not in employment, education or training, and we are only taking 1,200 to sea every year – so there's an almost endless demand,' Mr Leaman points out. 'We need the capacity to take many more away, and that's why we are launching this campaign.'
The Tall Ships fleet presently comprises four 72ft ocean racing yachts, a 62ft catamaran and a 60ft ketch. So the core target for the fundraising is to get a new flagship vessel. 'We're looking for a schooner-type vessel like the old Malcolm Miller or Sir Winston Churchill,' Mr Leaman explains. 'Financial modelling indicates a 24-berth flagship would not only be the optimum size for larger groups of young people, it would keep the running costs affordable, and will therefore be self-sustaining financially.
'A new build would cost around £7m and take up to three years to complete, so we are looking for an existing vessel to refit – and there are certainly some out there.'
Mr Leaman says the appeal goes well beyond securing the finances for the flagship, however. The Trust's strategy aims to secure seagoing places for 2,500 young people by 2023 – and to continue expanding from there, with the possibility of building a new ship.
The initiative is also about raising public awareness, he adds. 'As an island nation, we seem to have forgotten our public understanding and appreciation of our dependence on the sea,' he notes. 'Our organisation used to be a household name, and we have a long-term mission to get our message out there, because we are certain the demand is there.'
The charity has assembled a capital appeal board led by former BP and BAe Systems chairman Sir Richard Olver, and which includes Nautilus general secretary Mark Dickinson, historian and broadcaster Dan Snow, former First Sea Lord Admiral the Lord Boyce, Carnival UK chairman David Dingle, and Chief Constable Olivia Pinkney.
'It's a stellar cast, and I am really appreciative of Mark's inspiring contribution,' Mr Leaman says. 'We are a small charity with significant ambitions, and his energy and ideas have been tremendous.
'Now we hope that Nautilus members will come in to support our campaign, as we know that they will understand better than most the difference that we are able to make to young people's lives,' he adds. 'The role they can play can be as a donor, a volunteer for us, or becoming a member of the charity. The resonance is not just from the sea, but also from the willingness to help other people. It is a perfect fit.'
It is awesome to see the changes that a few days at sea can make, and how they learn to put other people before themselves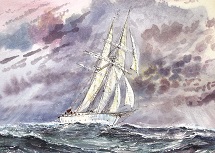 Royal support for flagship appeal
The Tall Ships Youth Trust launched its new flagship appeal at St James's Palace.
The reception event, hosted by The Duke of York – patron of The Tall Ships Youth Trust, highlighted the appeal's aims to raise funds for the purchase of a new flagship vessel - akin to the Schooners, which the Trust owned 60 years ago, and which will double the Trust's voyage training capacity.
The Tall Ships Youth Trust is the UK's oldest and largest sail training charity supporting more than 1,200 people each year. Its current fleet includes four Challenger yachts, a catamaran and a ketch which all provide a safe, physically and mentally challenging setting for people of all ages and abilities.
In total, it is estimated that the Trust has helped 117,000 beneficiaries and sailed more than 2 million nautical miles, enough to go around the world nearly one hundred times.
Speaking at the launch, The Duke of York said: 'Tall Ships gives young people the opportunity of a fast, crash course in understanding not only their own limitations but also the limitations of others around them so that they can manage themselves as a team. Once they're in that environment, leadership develops almost of its own accord.
'Tonight is about getting the message out that the Tall Ships Youth Trust is here, it's moving forward, and creating opportunities for a whole generation of young people.'
Richard Leaman-Grey, CEO at the Tall Ships Youth Trust, said: 'There are nearly 3.7 million young people living in poverty in the UK and 800,000 who are not in education, employment or training. If we fail to fight their corner, yet another generation of disadvantaged and disabled young people will find themselves adrift, with no prospect of fulfilling their true potential in life.'
for more information on the Tall Ships Youth Trust and to find out how to get involved as a donor or fundraiser, please follow the Get involved or donate links below.
donations to the appeal can also be sent to the Tall Ships Youth Trust, 2a The Hard, Portsmouth PO1 3PT or text TSYT01 £5 to 70070 (the donation will be added to your phone bill).
Get involved or donate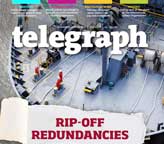 ---
Tags