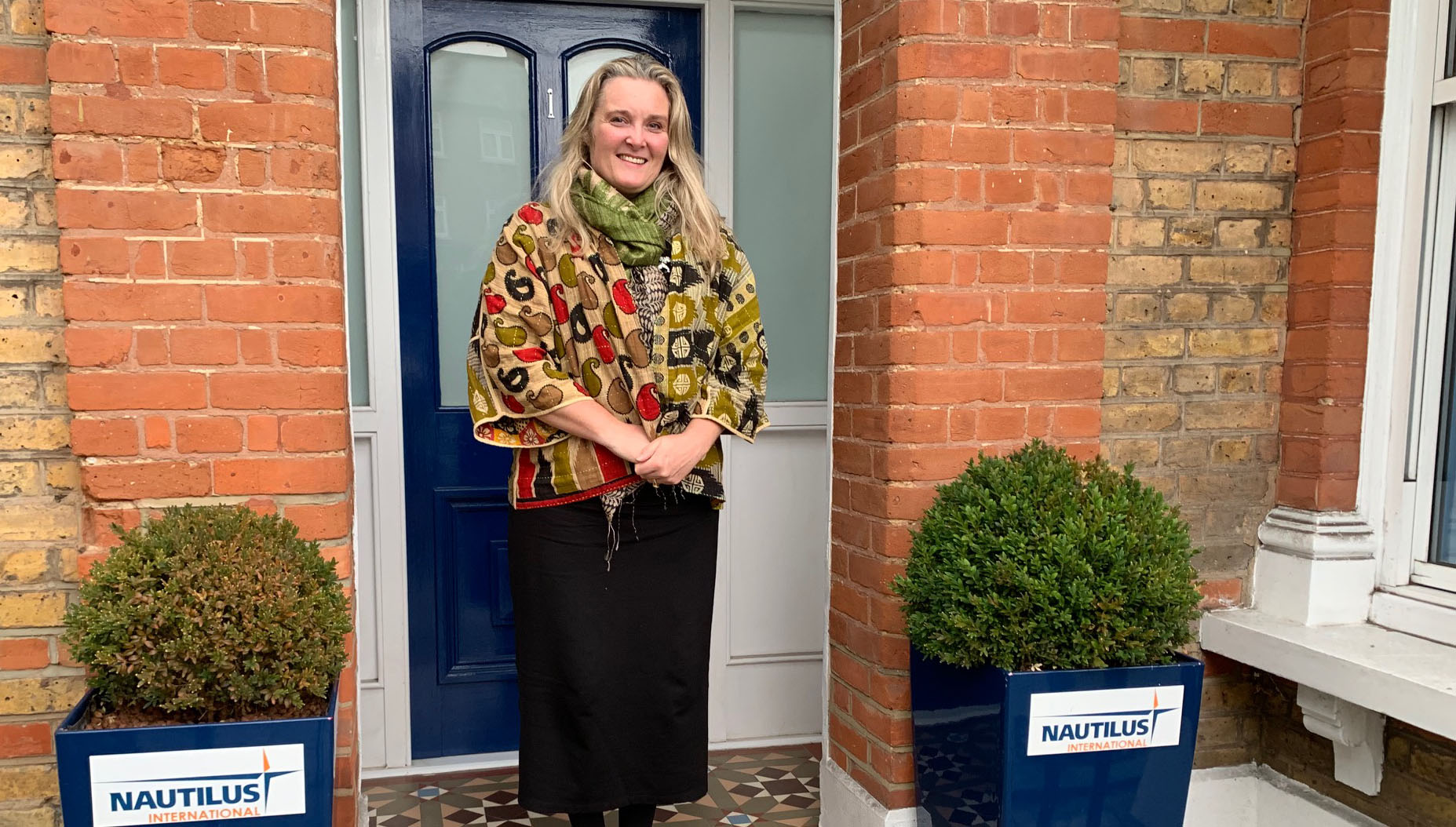 Seafarers UK is one of the biggest charitable organisations in the British maritime industry – and a major financial supporter of the Nautilus Welfare Fund, which operates the Mariners' Park retirement complex in Wallasey, Merseyside. The charity's new chief executive Catherine Spencer speaks with Nautilus head of communications Helen Kelly about grant-making, long-term strategy setting, and getting past the 'funding malaise'
Helen Kelly: Congratulations on your appointment as chief executive of Seafarers UK. How have the 'first 100 days' been?
Catherine Spencer: Thank you. I think I'm really, really lucky that my predecessor Commodore Barry Bryant, who was there for 17 years, ran a really good organisation. But that also means that there are plenty of changes that we can look at, which is interesting, and the team are really looking forward to that as well, so there's lots to do. And I'm really lucky that the maritime industry seems to be incredibly welcoming and a really friendly group of people, so I feel very comfortable already.
HK: Great news! So, I know it's early days, but do you have your strategy in place?
CS: We're working on our strategy now, bringing together lots of different ideas to see how Seafarers UK will look in the future. I'm particularly interested in looking at how we give our money and who we give our money to – and whether we should have themes around our grant making.
HK: How does your strategy support the core beliefs of Seafarers UK?
CS: Seafarers UK was set up as King George's Fund for Sailors over 100 years ago, and part of our remit was to bring efficiency and effectiveness to the sector. At that time that there were lots of different maritime charities, and it was felt that an umbrella organisation was needed to check that these charities were delivering well and not duplicating services or missing gaps, and that remains our role. So, we will make sure that we continue to do that, but also encourage collaboration across the sector. And then, I think, like most charities, improving our fundraising as well.
HK: It has been a tough environment for fundraising in recent years; how is Seafarers UK looking to change the dial on that?
CS: I don't actually see the fundraising environment improving, so I think we need to look at how we can develop projects and ideas which meet specific needs and have smart ways of delivering services to seafarers and the communities around them.
Ideally, we want to raise at least what we're giving away and our operating costs as well, so we would hope to raise at least £4m every year.
We're recruiting a new development director and we will want that person to review how we do our fundraising. For example, we're finding individual giving is not as popular now as it used to be.
HK: What are some of the reasons for that change in fundraising?
CS: I think we are suffering from a demographic change within the UK, where we have this younger generation of people who are unfamiliar with a lifetime at sea.
Trying to reconnect with those people who don't necessarily have a connection to the sea is really important for us, and I think we can do that using social media. There are some really compelling stories about what our mariners go through to ensure that we have goods in the country.
And also, we obviously look to the fishing fleets as well – there's an enormous amount of need around that too.
HK: Readers might not be aware that Seafarers UK also works internationally with organisations such as The International Seafarers' Welfare and Assistance Network (ISWAN), which manages the Nautilus International 24/7 Helpline. Do you have plans to grow that side of the organisation?
CS: We are really pleased to be affiliated with ISWAN because we see it as a really valuable service. There's a lot of empathy in the UK for seafarers from other parts of the world who perhaps aren't treated as well as we would want them to be treated. So, we need to ensure access to services which can support them if they're in dire situations. That's certainly something we can look at in terms of growing interest in the sector and collaborating with other charities that work in the Commonwealth.
HK: What is your USP [unique selling proposition]?
CS: One of our strengths is that we don't do delivery. We look at what the need is in the sector, and then we work with expert delivery partners, so they can meet that need. We have worked with a lot of organisations for many years, but we don't automatically guarantee funding. And so, if we have two grant requests that come in that are very similar projects, then we wouldn't guarantee funding for both. We might ask the organisations to work together, or we might just fund one organisation that we think offers the best service and value for money.
We work with a big range of charities, and one of the things we do is have that 'cradle to grave' approach.
HK: How much does Seafarers UK give away every year?
CS: This year we're giving away £2m in grant money but we have project funding as well where we work with other partners to deliver on projects.
HK: You mentioned fishing as a 'hidden industry' in the UK; how is Seafarers UK supporting the fishing industry?
CS: We've recognised that there is a huge need for fishers to have access to health services. Due to long anti-social hours of work, they weren't necessarily accessing NHS services. We funded a mobile health service that travels around the UK visiting fishing communities and it's been enormously successful in identifying fishers with dental problems and physical health problems, and then encouraging them to access normal services.
---
Tags