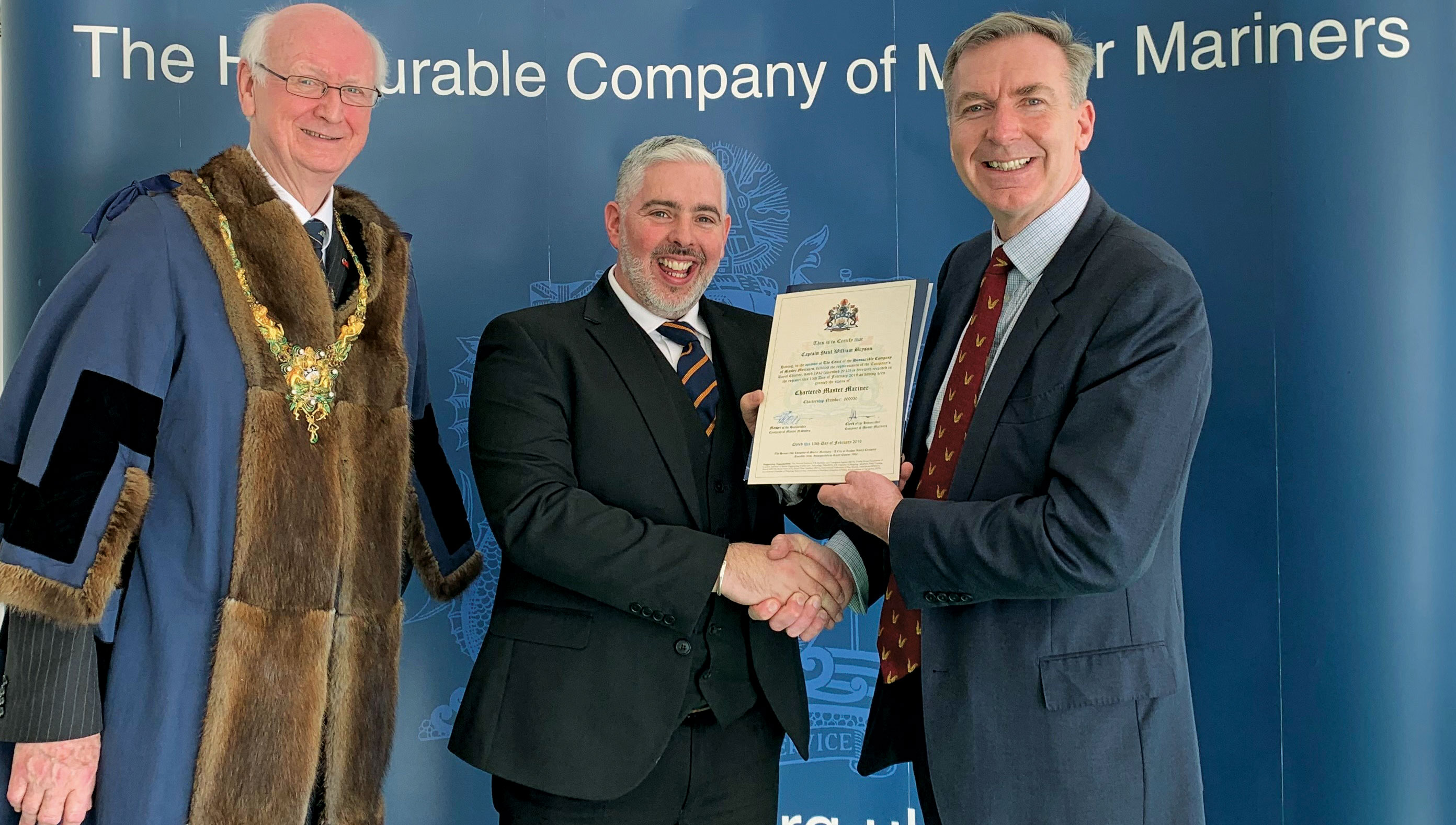 Chartered Master Mariner status is a high honour granted to shipmasters who have made an exceptional contribution to the UK maritime sector. Andrew Linington reports on the latest awardees…
Second Sea Lord Vice Admiral Tony Radakin has presented the second set of Chartered Master Mariner (CMM) awards to five recipients in a ceremony onboard HQS Wellington in London.
Developed by the Honourable Company of Master Mariners, the Chartership aims to serve as a 'gold-standard that denotes exceptional capability over a wide range of disciplines' and 'recognises the efforts of those who have not only benefited the maritime industry, but have also improved their own professional capability and demonstrated a willingness to help others'.
Presenting the awards – which included the first made to a serving Royal Navy officer – Vice Admiral Radakin said he was delighted to see the CMM established as 'a hallmark of excellence' to honour awardees' achievements.
Routes to Chartership are not rigidly prescribed, he pointed out, and assessment for the award is unique to each candidate. 'It is absolutely correct that the process for assessing candidates should be rigorous and exhaustive,' he added.
'The fact that a candidate has qualified professionally as master is, in effect, the starting position. Quite rightly, if this award is to carry the prestige it deserves, its recipients should have demonstrated what value they have been
adding to the industry and how they will continue to do so over time, including imparting their expertise and professional values to those who will follow them.'
The five recipients were: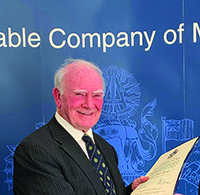 Captain Michael Lloyd – a Nautilus Council member with extensive command experience on a wide range of merchant ships. His citation noted that his personal contribution to the maritime industry cannot be overestimated – in such fields as marine investigation, ethics, lifeboat safety, ship manning, and command responsibility.
'His work on enclosed space entry and procedures has been instrumental in informing the industry on a topic that continually costs lives,' it added.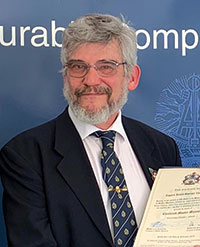 Captain James Chapman – who served on tankers and spent several periods in command of product tankers before moving ashore in 2004 to run FPSO stations off Brazil.
Since 2005, Capt Chapman has been a superintendent with BP, and is currently the company's marine and technical superintendent and marine incident commander.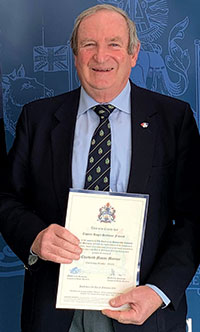 Captain Roger Francis – a retired ship master who remains active within the maritime community and, in particular, within Maritime London and various related charitable endeavours.
The citation noted that Capt Francis was previously a deepsea pilot who took a personal interest in safety of navigation in the busy North Sea and Dover Straits regions, and was personally responsible for the implementation and administration of some of the most widely-used traffic separation schemes.
'In many respects his early work has been seminal to safety of navigation throughout the world,' it added. An active Younger Brother of Trinity House, Capt Francis was instrumental in the development of Green Sail technologies, and continues to advocate and advise on windsail technology.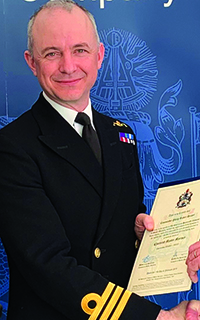 Commander Philip Robert Harper – a CQ2 Royal Navy Master who took command of the hydrographic survey ship HMS Enterprise in November 2016.
He is now the Commander Navigation for HMS Queen Elizabeth.
Cdr Harper has been heavily involved in naval training and, under his own initiative, has worked to align RN qualifications with the MN.
He is the 'owner' of the MoU between the RN and MCA harmonising CQ2 qualifications with the STCW Convention, and his citation noted his passion for continuing professional development.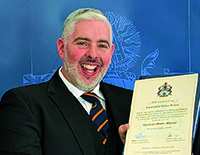 Captain Paul Bryson – a dual-qualified ship's master and engineer with a range of senior officer and command positions on ro-pax ships, cruiseships and passenger liners.
He is a marine industry ambassador to schools, colleges and sail training establishments and is heavily involved with promoting and supporting the Nautical Institute and several maritime charities.
Capt Bryson now works for the Marine Accident Investigation Branch and is one of its senior investigators
---
Tags