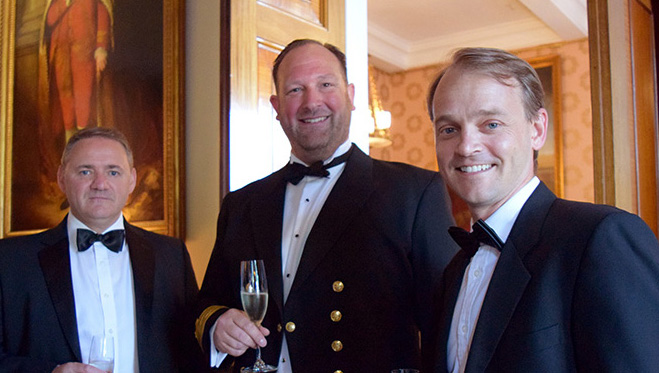 Back in the early 1990s, when the annual UK cadet training intake had dropped to well under 500, a group of Lloyd's underwriters who were alarmed at the long-term threat to the supply of experienced seafarers for City-based maritime services decided to launch a charity to sponsor officer trainees.
Last month, to mark the 25th anniversary of the launch of what is now the Maritime London Officer Cadet Scholarship (MLOCS), more than 100 people gathered at Trinity House for a special fundraising celebratory dinner organised by Seafarers UK and Maritime London.
One of the key speakers on the night was the first cadet to be enrolled on the scheme: Tim Howse, who is now a vice-president of the Gard (UK) P&I club. 'It makes me feel ancient to be celebrating 25 years of anything, let alone 25 years of work,' he admitted. But, he added, his pride at having been part of the cadet scheme overshadows any feeling of being old.
'I was just 15 when my father decided that I should go to sea,' Mr Howse said. 'Like any boy of that age, I didn't have many feelings to express, so I just went along with it. I applied to Chiltern Maritime, the cadet training managers, and I was offered a cadetship with MLOCS – then called the Lloyd's Cadet Scholarship, and in its first year of operation.'
During his first period of seatime as a cadet, Mr Howse served on a BP ship, where he met Lee Wayer, the other cadet in the scheme's first intake – who now works in Azerbaijan as fleet manager with Saipem, and who also attended the anniversary dinner.
'Training at sea as a cadet was tough, I would say,'Mr Howse said. 'There were long hours with four or five-month periods away from home. But we got a suntan, and we saw the world.
'I joined my first ship, the British Success, in the Middle East. We went to Australia, back to the Middle East and then to Thailand, where I celebrated my 17th birthday. Not many contemporaries could say they had done so much before their 17th birthday.
'By the end of the cadetship, I felt good,' he continued. 'We were well looked after – regular visits with Chiltern Maritime, and we met Jonathan Jones, the founder of the scholarship. When Lee and I qualified, as deck and engineering officers respectively, we received many job offers.
'We were invited to meet the chairman of Lloyd's and seniors from City law firms, brokers, and insurers, and we even got pictures and an article in Lloyd's List. So, as well as becoming dual-qualified officers, we were introduced to the City maritime, a process which continues for cadets today. I remember thinking to myself how impressive this was, and I can tell you that my parents were pleased as punch.
'So, this was a fantastic start to my career and I was only 20 – or perhaps 19¾, as I would have thought then. After that, Lee did his thing and I did mine, yet, amazingly, our paths converge again tonight a quarter-century later. Although we've gone in different directions we are still in the same game. Lee stayed at sea for longer than me to gain many years of command experience. I came ashore after 10 years to train as a maritime lawyer.
'I can see many lawyer colleagues of mine here, and if we cast a vote I'm sure that most would vote for the captain as being the hero over the maritime lawyer,' Mr Howse said. 'But that's not the point. The point is that Lee and I have contributed to our maritime industry with 20-something years of developing ourselves and others, in a positive way, and we have done that with the help of people that were already within the industry, also developing themselves. In my mind, this is what the scholarship scheme is all about: it's about sustainable, organic, growth.
'Mr Howse noted that the scheme had started with just two cadets and in recent years around 12 cadets have been under training at any one time. Some of the current cadets, including Matthew Kenney (sponsored by the London maritime law firm Campbell Johnston Clark) and Ellen Watson (sponsored by the Institute of Chartered Shipbrokers) attended the dinner. Other alumni at the event included the first female cadet in the scheme, Carri Woodburn, who is now a loss prevention manager with the Shipowners' P&I Club.
Mr Howse said the scholarship scheme had given him a 'life-changing opportunity' and there could be no doubt that the charity had proved to be 'a very real success'. He announced that Gard is to provide sponsorship for one cadet – 'the decision speaks of a worthy scheme sitting perfectly alongside Gard's desire to enable sustainable maritime development.
'Helping to fund a cadet gives people like Matt and others here tonight the chance to have a really great career at sea, or ashore, in due course,' he pointed out. 'Most importantly, it contributes to the continued prosperity and quality of the UK shipping industry and that is one of the main reasons why we are here tonight – to promote maritime and London.'
Helping to fund a cadet gives people a chance to have a great career and contributes to the continued prosperity and quality of the UK shipping industry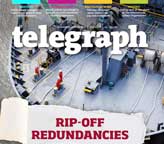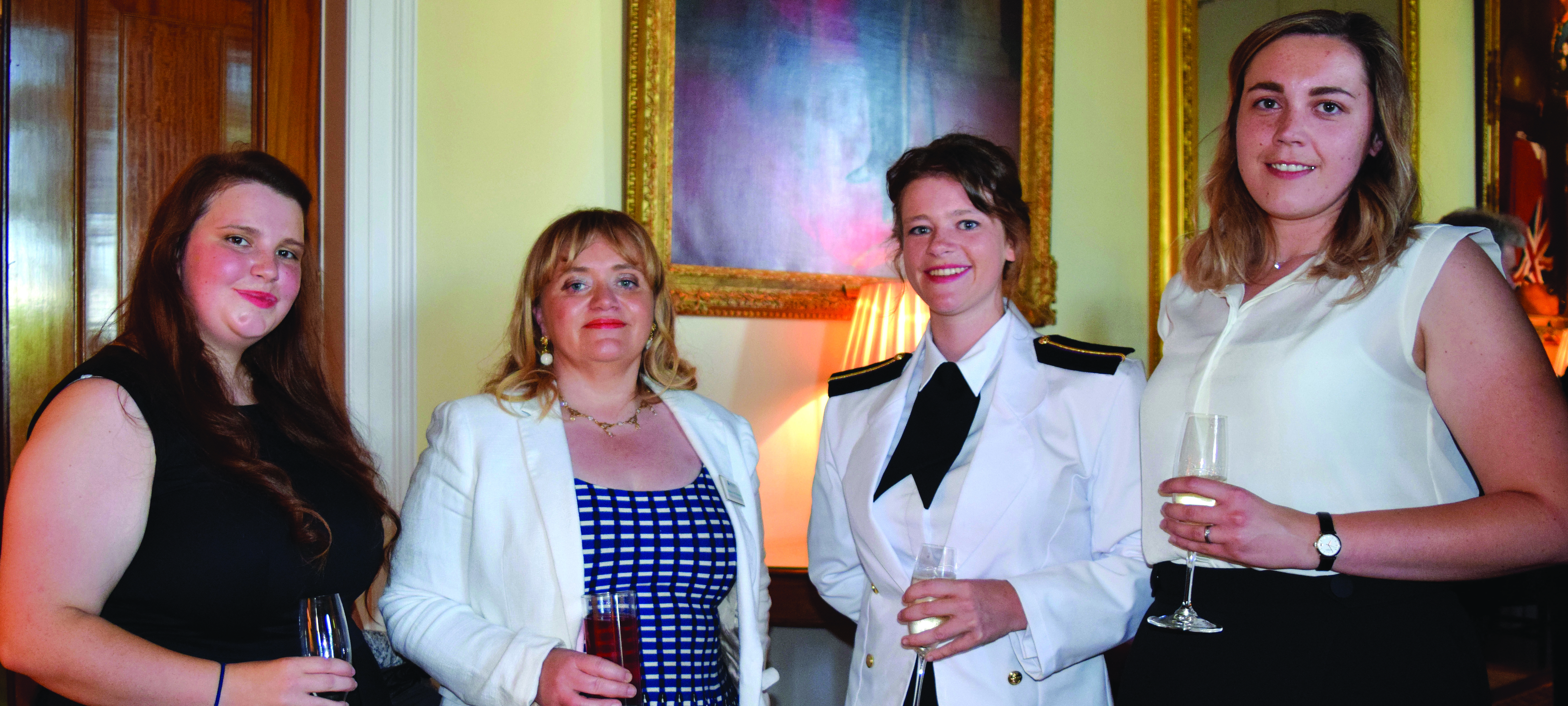 ---
Tags