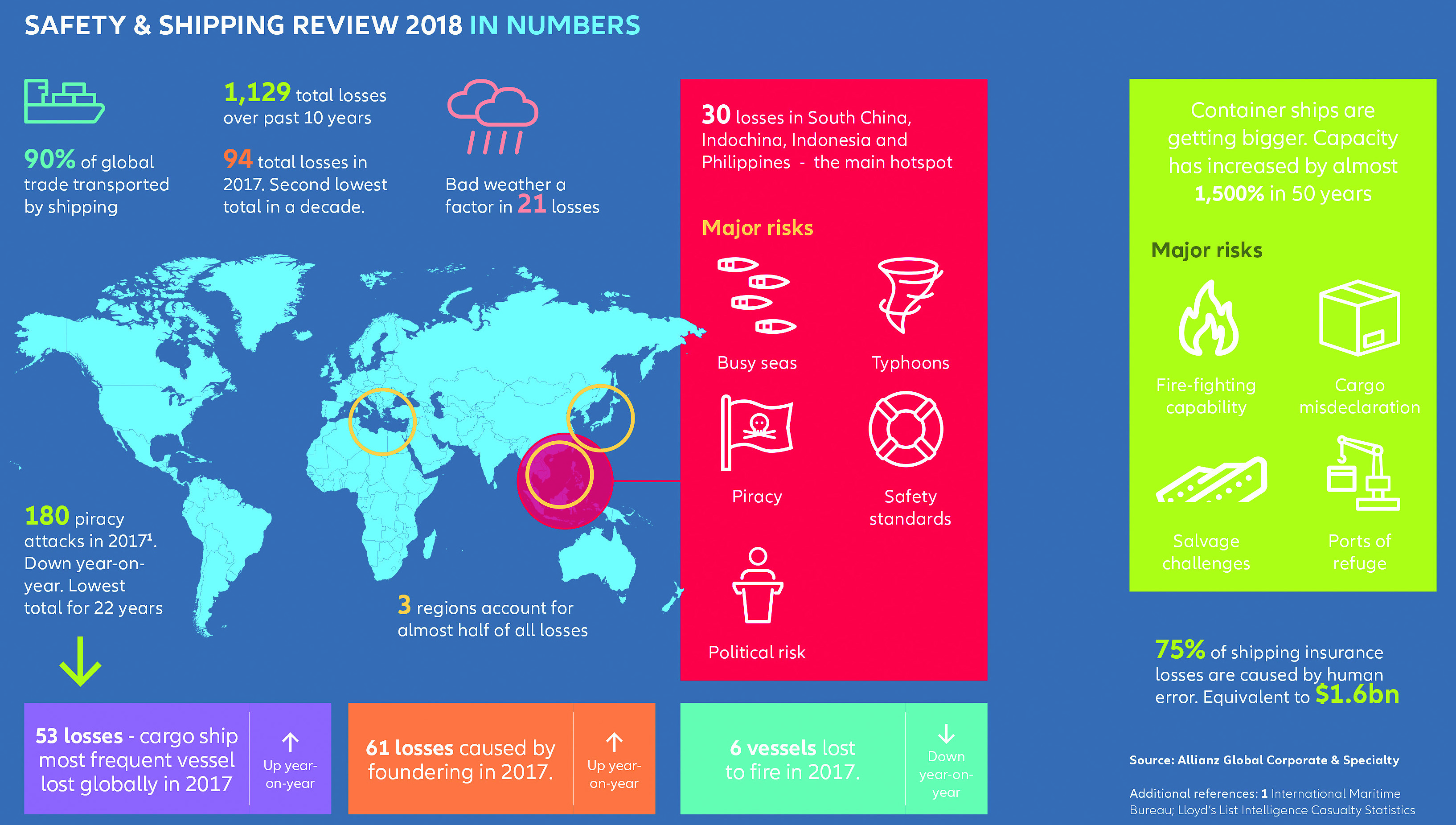 Marine insurers make the case for technology to be used to combat people-related accidents at sea…
Insurers have called for a new drive to combat 'human element' accidents in shipping – suggesting that better use of technology could help to cut the risks.
The call comes in the latest annual safety and shipping review, published by Allianz Global Corporate & Specialty (AGCS). While welcoming a 38% reduction in total shipping losses over the past decade, the study warns of a need to address 'behavioural and cultural risk'.
The report suggests that between 75% and 96% of marine accidents can be attributed to human error and its analysis of claims between 2011 and 2016 shows that human-related incidents cost around US$1.6bn.
Captain Rahul Khanna, AGCS global head of marine risk consulting, said the shipping industry is failing to address some crucial aspects of human nature. 'We need to understand how and why seafarers make decisions, especially when this deviates from protocols and training,' he added.
Capt Khanna said commercial pressures and inadequate shoreside support can result in masters and officers making poor decisions, which lead to mistakes and accidents.
AGCS senior marine risk consultant Captain Andrew Kinsey pointed to a 'normalisation of risk' in the decision-making process. 'It's human nature,' he added. 'Many mariners have done it. They are under pressure, take a shortcut once that may not be the safest way to go, and get away with it. This then becomes the norm under stressed conditions.'
Capt Khanna said the shipping industry should make better use of technology to understand human element issues. 'By analysing data 24/7, we can gain new insights from crew behaviour and near-misses that can help us to identify trends that are behind human error being the main cause of accidents,' he argued.
Some operators have started to use voyage data recorder (VDR) analytics to improve safety – and others have gone even further to continually monitor VDRs to identify any deviation from procedures, the report notes.
'It is no longer sufficient to analyse data just once or twice a year – it should be done in real time,' said Capt Khanna. 'The industry needs to be proactive and not reactive. We have in the past learned from losses, but predictive analysis is important. This is possible with technology already available.'
AGCS suggests that better use could be made of the increasing number of sensors onboard modern ships. While they are presently mainly used for performance monitoring and preventive maintenance, they could contribute to enhanced risk management and increased situational awareness onboard, the company argues.
The AGCS review says shipping losses fell by 4% over the past year – with the 94 total losses being the second lowest number in the past decade. However, it notes a 3% increase in reported shipping casualties during 2017 – driven by a rise in machinery damage incidents, which were responsible for 42% of all casualties.
The report also points out that foundering was the cause of more than half the 1,129 total losses reported over the past decade and accounted for an even higher share of losses last year – 65% – with bad weather being a frequent factor.
By analysing data 24/7, we can gain new insights from crew behaviour and near-misses that can help us to identify trends that are behind human error being the main cause of accidents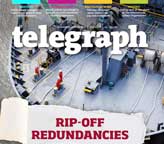 ---
Tags