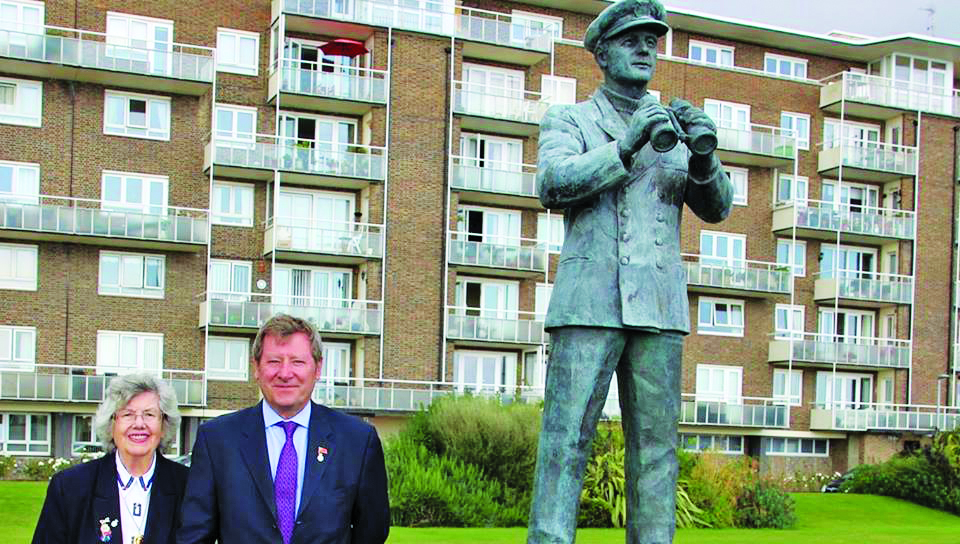 Jean Hunter was a leading light of the UK maritime community, writes family friend Joanne Cottam, and has left a fine legacy of Merchant Navy war memorials and remembrance services
Jean Hunter, loving wife of Merchant Navy veteran Donald Hunter and devoted mother to Ian Hunter, died peacefully at home on Friday 25 October 2019.
Don served in The Merchant Navy and progressed to the position of chief radio officer, with his service extending over three war areas. Jean was married to Don for 72 years. During their life together, Jean actively supported Don in campaigning to ensure those Merchant Navy comrades who were killed during service are never forgotten.
It was whilst on the beach in Arromanches in 2002 that Don turned to Jean and expressed his sadness that there was no memorial in Normandy to commemorate those Merchant Navy seafarers who were killed in Operation Neptune. Jean responded: 'Then we must make this happen, Don'. Within a year, the first memorial was unveiled on 6 June 2003 by Winston Spencer Churchill, to mark the anniversary of the D-Day Landings.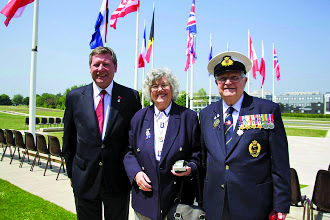 Jean supported Don in raising over £70,000 for a second and much more expensive Merchant Navy memorial that stands proudly on the Marine Parade seafront at Dover.
In addition, Jean and Don worked closely with the Norwegian Embassy and facilitated a further plaque to recognise members of the Royal Norwegian Navy who died at sea.
In 2001, Jean and Don, in conjunction with Dover District Council, organised a Merchant Navy Day remembrance ceremony on 3 September. This became an annual commemorative service attended by over 200 people, and is followed by a wreath laying ceremony at the Dover Merchant Navy Memorial. For the last 18 years, Jean has attended this event and has awarded veterans and standard bearers with badges as a thank you for their participation.
Jean was dedicated to her husband's cause for the Merchant Navy and contributed a lot of time during her retirement years to support Don. She was an active member of the Merchant Navy Association and the Normandy Veterans' Association.

As members of these Associations, the couple visited Normandy on many occasions to take part in remembrance services and wreath laying at war cemeteries. They organised many formal events in both Dover and Arromanches at the war memorials in memory of the Merchant Navy seafarers who were killed in the Second World War
Jean Hunter was born in Southgate, north London in 1925, and as a young woman met Don at a dance hall when he was serving as a radio officer. They married two years later and shortly after had a son called Ian. When in his teens, Ian followed in his father's footsteps and joined the Merchant Navy, serving notably on the Queen Elizabeth 2.
After the war, Don left the Merchant Navy and the family moved to Bournemouth. They bought a 12 bedroomed hotel and ran a successful business for many years. After that Jean worked for British Aerospace at Hurn Airport in Bournemouth.

Jean and Don moved to Ashford, Kent and Don continues to live in the house that he bought with Jean in 1997.
Jean was a remarkable lady who touched the lives of everyone she met. Her laugh was infectious, her sense of humour remarkable, and she loved to live life to the full. An amazing and beautiful friend, a loving wife and devoted mother, Jean showed incredible bravery at the end of her life, and she will be missed by so many people who loved her dearly.
---
Tags