Community
Never too late to say thank you – WW2 medal awarded to MN veteran after 75 years
25 March 2020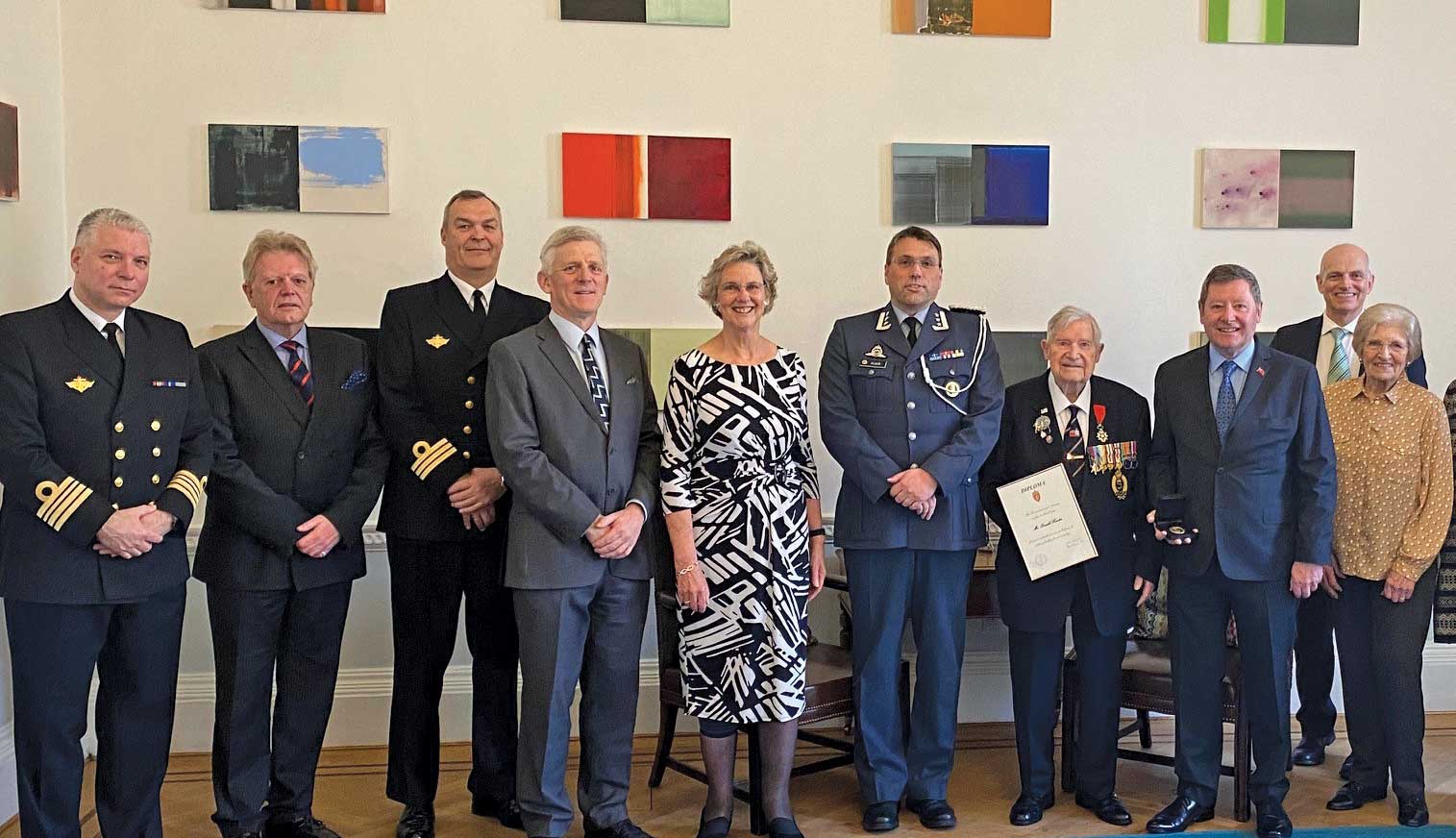 As the UK gears up to mark the 75th anniversary of VE Day next month, one British Merchant Navy veteran has received a surprising tribute for his Second World War service. Family friend Joanne Cottam reports on a proud day for former radio officer Donald Hunter
On 7 February 2020 Donald Hunter was presented with the HM The Norwegian King's Commemorative Medal.
This is a royal decoration of Norway and was established in 1906 by King Haakon VII. It is awarded to individuals for particularly meritorious service to the King.
Don attended the Norwegian Embassy in London's Belgrave Square with his family and friends to receive the gold medal.
It was presented to him by the defence attaché Colonel John Andreas Olsen.
The citation reads: 'For your valuable service in helping to restore freedom to our country'.
Don served in the Merchant Navy as a radio officer on three Norwegian ships during the Second World War's Battle of the Atlantic.
The MT Thorshov was a tanker, the SS Viggo Hansteen was an ammunition ship and the MV Gard a high-octane aviation fuel ship.
Along with his late wife Jean, Don is well known in the Dover area for his work to ensure recognition for fellow Merchant Navy veterans.
He was very honoured to receive this prestigious medal for his own services to Norway, and said he had a thoroughly enjoyable day.
---
Tags