Careers
Peak performance – an interview with decorated marine engineer and Alpine cyclist Commodore David Smith
16 December 2019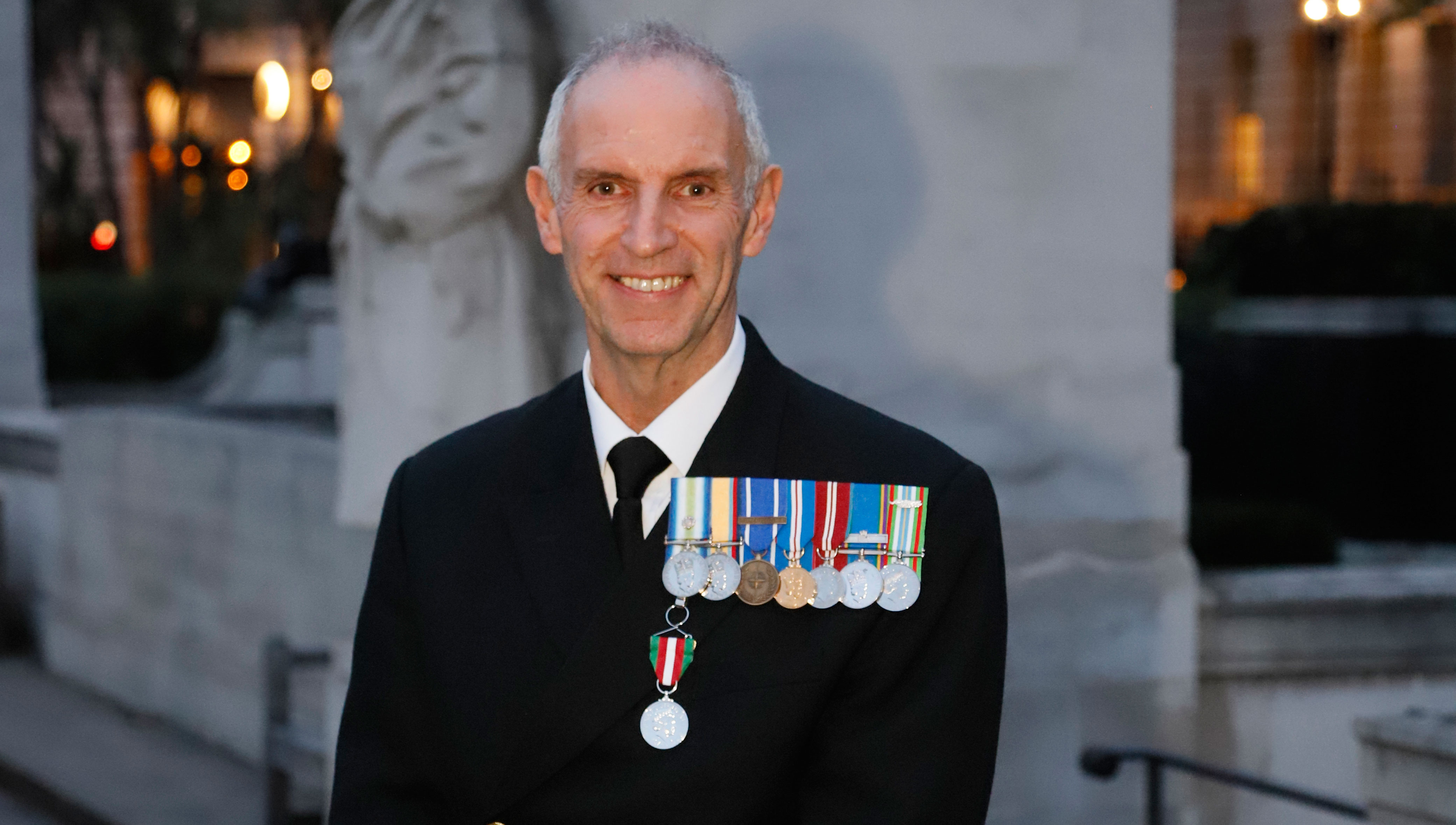 The career of RFA commodore engineer David B Smith has spanned the Falklands War, the Gulf War and the Ebola outbreak in West Africa. Having recently received the Merchant Navy Medal for Meritorious Service, the Nautilus member talks to Helen Kelly about the successes and challenges of his working life and his plans for promoting maritime careers
Helen Kelly (HK): Tell us about your life before joining the Royal Fleet Auxiliary (RFA)

Commodore David Smith (CDS): I had always wanted to go to sea as an engineer from an early age. At the time the Queen Elizabeth 2 was being built, my father was working in John Brown's yard and I remember getting the day off school to go and watch her being launched (I still have the cine film my father took on the day) and that was it – I was hooked. It still gives me goose bumps when I watch that film with the guys hosing down the drag chains right in front of me and the sheer scale of what those people created.

HK: What do you do in a typical day in your job at the RFA?

CDS: My job is wide and varied by nature. I must ensure that the ships within the RFA flotilla and the Royal Navy's hydrographic and patrol flotillas are safe to operate. That's a lot of ships, and a lot of people are involved in the process.

I have the ultimate responsibility for ensuring that the policies and procedures we employ result in ships being delivered to the operational commanders in a safe, capable condition and able to be sustained there whilst delivering their mandated military effect.

All of that must be achieved within time and to budget whether it be a refit or fleet time maintenance period and through the regeneration to full capability afterwards.

The engineering is mostly relatively straightforward, but as any senior manager in any organisation will tell you, it's the people involved in all that process that take up most of your time and create the sleepless nights. Managing budgets, key performance indicators, various project milestones, making the hard calls in various safety related issues and managing some talented and very busy people fills my days and nights.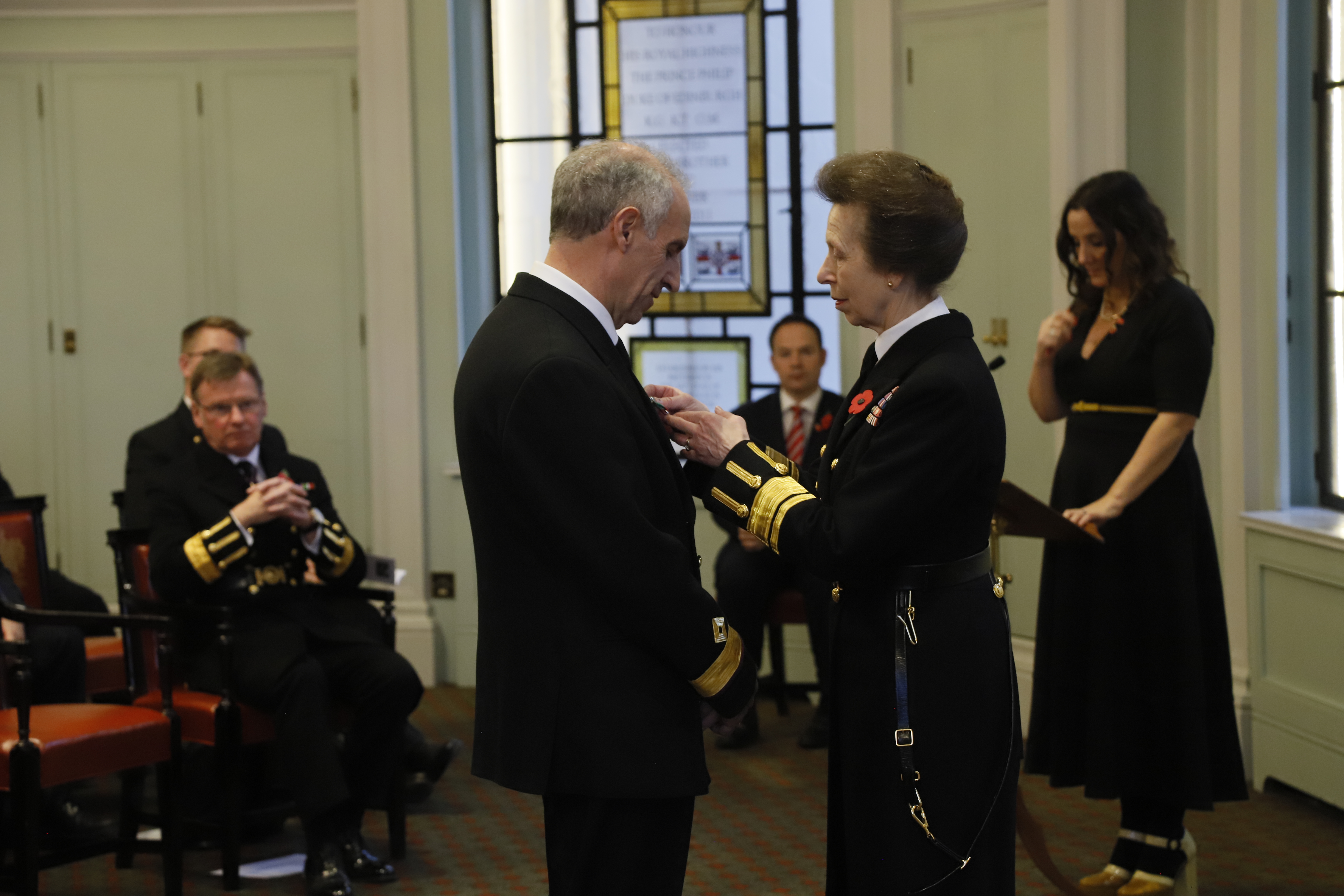 HK: What are your career highlights so far?

CDS: Well I suppose the Falklands War was my first highlight, although it seems inappropriate to say so as so many people lost their lives. For me, though, at that young age, it cemented in my own mind what the RFA was in existence to deliver. Working in a carrier task group for the first in what was to be many occasions was exciting as a young man, and there is a whole new generation out there about to experience that with our new carriers coming on line.

The Gulf War and the NATO operation in the former Yugoslavia were my first experiences in working in anger with foreign allied forces, which stood me in good stead when I was selected to be the first RFA officer to attend the Joint Services Advanced Command & Staff Course. This was a turning point in my career and gave me a real interest in world events and how governments and their armed forces interact with each other – again reinforcing the fact that I had joined an organisation that had a real sense of purpose.

Becoming a Chartered Engineer 12 years ago and achieving Fellowship of IMarEST is a considerable highlight for any marine engineer and I look back on that moment as yet another milestone.

HK: You were chief engineer on RFA Argus during the Ebola outbreak in West Africa; what did you learn from that experience?

CDS: It was one of the most worthwhile missions I have ever been involved in. Having no host nation support for six months was a challenge and real testament as to why it is so important to retain the organic ability to be able to fix your own ship when it breaks down.

Shipping companies would do well to remember that and invest in the education and training necessary to achieve it. If you want to retain good quality engineers, give them the time, the spares, and the tools to fix things – it is why they joined in the first place.

I am immensely proud of the engineers who were there and what they achieved.
If you want to retain good quality engineers, give them the time, the spares, and the tools to fix things – it is why they joined in the first place
HK: You recently received the Merchant Navy Medal for Meritorious Service from HRH The Princess Royal. What does it mean to you to be recognised in this way?

CDS: My first ever shore appointment as a young second officer was as the RFA cadet training and recruitment officer. This sparked my interest in the world of academia, and the education and training of engineers.

As I became more experienced and worked my way up through the ranks at sea, I could see that there was a fantastic career here that we weren't selling all that well to young bright people looking for an exciting way to utilise their interest and ability as would-be engineers.

I made it my business to mentor those we had in the system and to show them what they could achieve in terms of variety and responsibility in order to retain them and to encourage them to tell others about their experiences. Many of them are Chief Engineers and chartered now, which is enormously satisfying.

Following my own success in achieving chartered status, I created the RFA Streamlined Route to Chartered Status and I have been actively promoting engineering careers in schools, colleges and universities ever since as well as being a member of IMarEST's Professional Affairs and Education Committee. This has been done in my own time and it never once occurred to me to be paid for it or to receive any recognition for my efforts. I do it because I am passionate about engineering, so to be in receipt of such a prestigious award and to be nominated for it by my peers in the shipping industry is very humbling.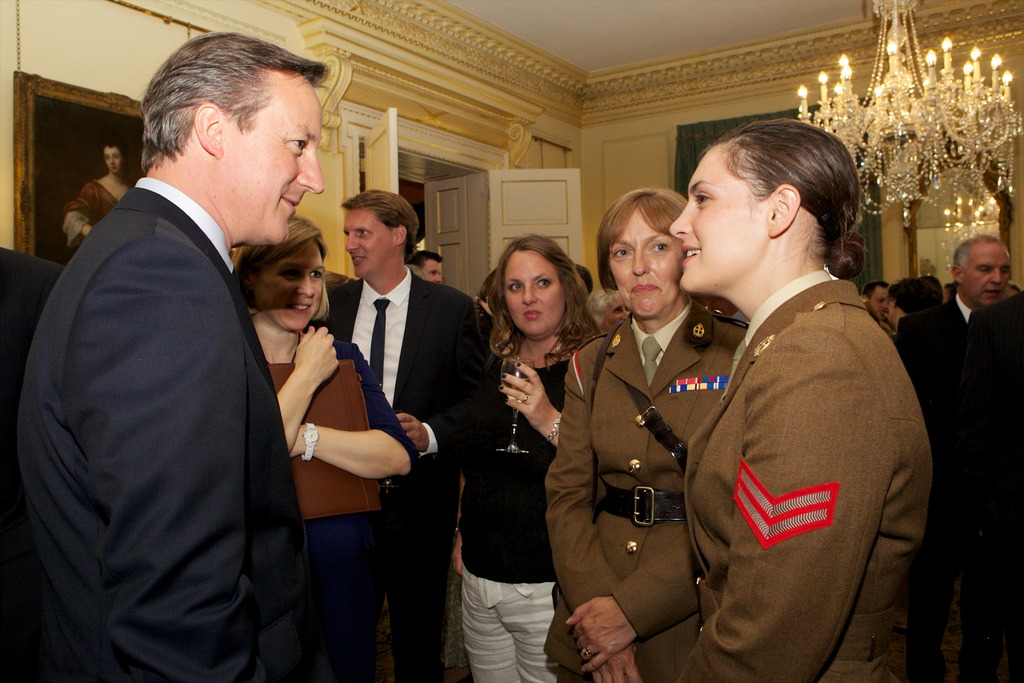 HK: What were your career challenges and how did you overcome them?

CDS: There have been so many, but let me tell you about the ongoing one that I fear I may never see the end of for some time yet. I have always been frustrated by the lack of knowledge relating to maritime qualifications within our society and how they could map across to more widely known academic standards.

I set myself a challenge to do whatever I could to promote awareness of our knowledge, skills and experience. I have worked tirelessly with other like-minded people to promote the professional standing of marine engineers, both within the maritime industry and in wider professional engineering circles.

This has not been easy, as academia can sometimes be influenced by nothing more than intellectual snobbery and ironically, ignorance.

The 'chief's ticket' is still a relatively unknown quantity in the engineering profession and the academic and professional knowledge necessary to obtain one is still a mystery to many.

Having also obtained my master's degree 10 years ago, I am able to compare the work that is required to obtain both, and it is clear to me that the maritime-based qualification produces a more rounded and capable individual. As such, they are very valuable and increasingly rare beasts that we must do our utmost to retain within our industry. The remunerations packages we offer them need to reflect that, and that presents another ongoing challenge.

HK: What are your ambitions for the future?

CDS: I know it sounds like a bit of a cliché but I am now giving a lot of that back through my work with IMarEST and the Royal Academy of Engineering, where I am involved in promoting engineering as a career. My plan is to do more of that in retirement and make our young talented people emerging from our schools and universities see that a career in engineering is far from boring and you can do some worthwhile 'stuff' for society along the way.

HK: Tell us one thing that people may not know about you.

CDS: I achieved one of my cycling goals two years ago and rode up Mont Ventoux in the Alps on my old mountain bike, passing quite a few people on their posh road bikes. The next challenge comes later this year when I attempt Alpe D'Huez. The following year will hopefully see me at the top of the Col du Tourmalet, which will complete all the big climbs I watched my heroes conquer in the Tour de France as a child.
---
Tags